Gary Strieker was a CNN correspondent for 20 years, covering Africa as Nairobi bureau chief and then traveling the globe to report on the planet's threatened species and habitats. He founded Environment News Trust as a nonprofit production unit to cover stories ignored by corporate media. This American Land is a weekly series that airs on public television stations nationwide. Strieker contributed this article to Live Science's Expert Voices: Op-Ed & Insights.
The giant paper mill has operated for 60 years on the banks of the Altamaha, a mighty, undammed river in southern Georgia that flows for more than 130 miles (209 kilometers) to the Atlantic. The river is still a special waterway, winding through thick forests and wetlands to reach a rich estuary that attracts millions of birds. But for many who love the river, the paper mill is a spoiler.
Owned by Florida-based Rayonier, the mill has been discharging dark and pungent wastewater into the river for decades. The pollution is visible and starkly obvious — the fish caught downstream taste and smell like chemical-laced sewage. It seems astounding that this is still happening, despite all the laws and regulations that are now in place to prevent this kind of industrial impact on U.S. water resources.
To understand why, consider the realities of this case: The Rayonier mill is a major employer in the region, and it pays high wages. There's a legacy of respect for the employer in surrounding communities, and no one wants to force the mill to do anything that might result in the loss of jobs. [Courting Clean Air: Can EPA Save Interstate Protections?: Op-Ed]
Nevertheless, concerned Georgians with the environmental group Altamaha Riverkeeper (ARK) have filed a lawsuit against Rayonier for violations of federal and state laws, alleging the company is treating the river as its "private sewer" by failing to do what it should to clean up 50 million gallons of wastewater it empties into the Altamaha River every day.
Rayonier claims it has invested heavily in technologies to clean up this waste, and says it has reduced the color and odor by more than 50 percent. ARK does acknowledge that the company has made that progress, but insists the company is declining to invest in more advanced and proven effluent treatment solutions that are now commonplace around the world.
Experts say most of Rayonier's competitors now use, or are installing, activated sludge treatment (AST) technology to treat their waste. Rayonier uses a more archaic aerated stabilization basin (ASB) system. According to Neil McCubbin, a consultant for ARK and a leading pulp industry expert and engineer, Rayonier could easily reduce its pollution of the river. "By changing to a modern activated sludge treatment system for the wastewater," he said, "they could reduce the discharges by about 50 percent."
Pointing to photos of beakers containing clear water, he said they show how similar effluents are cleaned up by pulp mills in Chile and Brazil, where wastewater is treated much more effectively and the mills are still profitable.
Rayonier is a successful and profitable company, and has reportedly invested $300 million to convert the mill to production of higher-profit specialty fibers, which the company admits generates substantially more polluted wastewater than its previous production lines. ARK claims the company is simply not giving treatment of wastewater the priority it deserves, leaving it, according to McCubbin, "somewhere in the worst 10 percent in the country."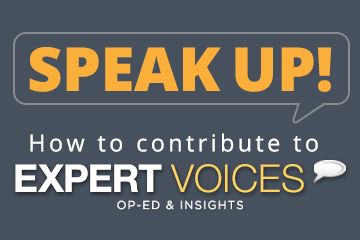 Meanwhile, Rayonier is operating under a consent order from Georgia's Environmental Protection Division that requires the company to clean up the discharge. ARK has asked for stronger controls, and the division has been reviewing its request for six years, responding that it is "satisfied with the progress made by Rayonier as part of a consent order issued in 2008 and is in compliance."
With state authorities apparently uninterested in more aggressive enforcement, the U.S. Environmental Protection Agency is negotiating with the state to "put a plan of study in place" for review.
At Rayonier's 2014 annual meeting, 30 percent of shareholders supported a resolution calling for improved reporting on risks and costs of effluent discharge at the mill on the Altamaha.
Follow all of the Expert Voices issues and debates — and become part of the discussion — on Facebook, Twitter and Google+. The views expressed are those of the author and do not necessarily reflect the views of the publisher. This version of the article was originally published on Live Science.