Integrating Into the 'Internet of Things' (Op-Ed)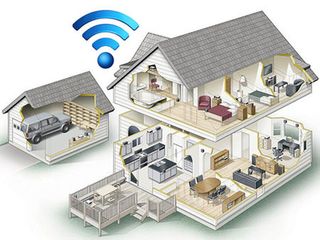 Kevin Curran is a reader in Computer Science at the University of Ulster and an IEEE Senior Member. He contributed this article to Live Science's Expert Voices: Op-Ed & Insights.
Within the next five years, using mobile devices simply for communication will seem outdated. The Internet of Things (IoT) will allow consumers to interact with nearly every appliance and device they own. Your refrigerator will let you know when you're running low on milk, your dishwasher will inform you when it's ready to be emptied. It's possible that you will be getting more text messages from your devices than from human beings.
We are seeing elements of the IoT in the marketplace already, with home automation having a strong consumer pull — controlling the lights and temperature, closing the garage door while across town, getting alerts from a smoke detector. However, like any new technology or idea, there are kinks that need to be worked out. If IoT is campaigning to run nearly every aspect of people's digital lives, we need to consider factors that will ensure a seamless and safe introduction. Three in particular — security, standards, and overburdened networks — require critical focus before mass IoT adoption.
Security: The name of the game
One of the most important focuses in IoT is protection of personal data. Digital footprints are nearly unavoidable, with people hosting sensitive information on proposed secure networks to shop, manage and pay bills online, connect on social channels, etc. With the ease and convenience of these features also comes the potential of having personal information compromised.
Security needs to be a main priority for connected devices, especially since it will be difficult to tell if a toaster or refrigerator, which has no visual interface, has contracted a virus or malware. Manufacturers of devices who will be contributing to IoT will need to consider strong uses of cryptographic algorithms and monitor 24/7 for potential intrusions and unusual activity on networks. Building end-to-end security measures from the ground up is a necessary action that needs to be made when companies offer IoT products. [Hacking the Internet of Things ]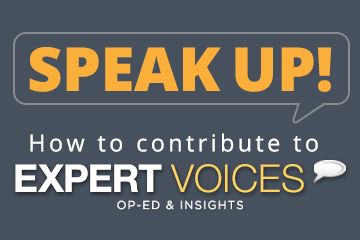 One standard to rule them all
The IoT marketplace is already becoming overrun with technology companies wanting to create ecosystems that tie in to every part of a consumer's life. Apple, Google and Samsung are all competing for brand loyalty, advocating that consumers use their exclusively integrated products. A good example of this is Apple's iCloud, which connects all of a user's Apple products together for a consistent experience.
The problem with that approach is each company is working under its own standard, so competing products can't communicate with each other, strong-arming the consumer to stay true to one brand. This may be good for promoting brand loyalty, but for the IoT marketplace to grow and flourish, one dedicated standard needs to be created.
Wi-Fi is the best example of this, with the IEEE establishing and mainlining the policies, procedures and guidelines of 802.11, which is the universal standard by which every company and manufacturer abides. Once the Internet of Things can harness one true standard is when I believe people will see true progression and adoption.
Upgrading networks for a more connected life
A recent Gartner report indicates that by 2020, there will be nearly 26 billion Internet-connected devices on the market. Based on recent industry news, such as Google's acquisition of Dropcam and Nest, along with an announcement by Quirky to create a smart-home products company, this doesn't seem like an unrealistic prediction. With the dramatic increase in devices over the next six years, network infrastructure needs technological advancements to ensure a fluid user experience. With IoT still in its infancy, infrastructure development will need to be a primary objective for industry technicians. Since that probably won't be achieved overnight, a good alternative would be to limit the number of devices allowed on a given network. This will still allow a consumer to control features outside of the home, but will limit the strain on networks and will maintain a level of privacy; people don't need to broadcast every time they walk in and out a door. [Experts Predict the Future of the 'Internet of Things' (Infographic )]
If done properly, IoT has the ability to put even more power in the palms of our hands than we have already, which is pretty incredible. However, with the amount of personal information people will be putting on the network, users and developers need to be vigilant. Making sure that security, a universal standard and infrastructural concerns are addressed will be key to the overall success or failure of the Internet of Things.
Follow all of the Expert Voices issues and debates — and become part of the discussion — on Facebook, Twitter and Google +. The views expressed are those of the author and do not necessarily reflect the views of the publisher. This version of the article was originally published on Live Science.
Stay up to date on the latest science news by signing up for our Essentials newsletter.