The Grocery Store and Dinner Plate Get Hit By Climate Change (Op-Ed)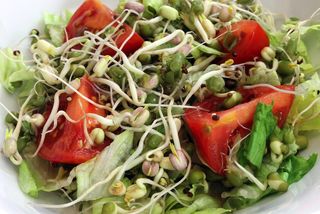 (Image credit: <a href='http://www.shutterstock.com/pic.mhtml?id=116619406&src=id'>Shutterstock</a>)
Frances Beinecke is the president of NRDC — an environmental advocacy organization with 1.4 million supporters nationwide — served on the National Commission on the BP Deepwater Horizon Oil Spill and Offshore Drilling, and holds a leadership role in several environmental organizations. Beinecke contributed this article to Live Science's Expert Voices: Op-Ed & Insights.
You might start seeing some changes at the grocery store this spring. The price of lettuce is expected to jump 34 percent. The cost of an avocado is likely to increase from 35 cents to $1.60, and meat prices are also likely to climb as well, since wholesale beef prices have hit record highs this year.
Many of these price spikes can be traced back to the record-breaking drought in California. But California farmers aren't the only ones struggling in the face of extreme weather.
According to the National Climate Assessment released on Tuesday, many crops are expected to decline as a result of the drought, heavy rains and pest outbreaks made worse by climate change. That means higher prices at the store, but also greater challenges for the farmers producing our food.
"Scientists have been telling us what climate change looks like," said Matt Russell, a fifth-generation farmer in Lacona, Iowa. "As farmers, we're living it."
Ohio farmers, for example, saw corn yields drop by up to 60 percent, and first hay harvests by up to 70 percent, during the long drought of 2007 . In Iowa, hazardous weather between 2010 and 2012 caused losses totaling $4.34 billion — mainly in crop damage. And an unusually early and warm spring spurred rapid plant growth at Michigan fruit farms in 2012, but then a return to normal spring weather resulted in a series of freezes that destroyed the cherry crop and at least 90 percent of the apple, peach and juice grape crops.
"We don't know what normal is anymore," added corn and soybean farmer Arlyn Schipper in this video by my NRDC colleague Rocky Kistner.
The stakes are high for all of us. As Russell explained, "We are already experiencing the effects of climate change. It's going to be very difficult for us to continue to feed a growing population if the agriculture systems we have in place now are no longer viable with the climate that's changed."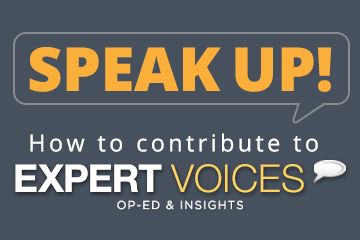 Many farmers are concerned about what it will take to farm in these altered conditions. Extreme weather may require expensive new machines to handle rain-drenched fields or a shift in crops and planting cycles. NRDC is calling on the U.S. Department of Agriculture to support farmers who are trying to become more resilient in the face of extreme weather. But our nation must also tackle this crisis at its root: We must reduce the pollution that causes climate change.
Power plants are the largest source of U.S. carbon pollution . The United States limits mercury, arsenic and soot from power plants, yet astonishingly there are no national limits on how much carbon these plants can dump into our atmosphere. [National Climate Assessment: Agriculture chapter ]
This June, the U.S. Environmental Protection Agency (EPA) will propose the first-ever national limits on carbon pollution from existing power plants. NRDC analysis shows that strong carbon limits would yield up to $60 billion in health and environmental benefits by 2020. NRDC also found that energy efficiency provides the cheapest way for utilities to meet carbon limits — and utility investments inefficiency also help reduce household electric bills.
If America acts now to reduce carbon pollution, we can help protect our communities from unchecked climate change — and we can ensure our nation's farms and food remain secure long into the future.
Author's Note: Through our site, you can tell the EPA you support strong limits on dangerous carbon pollution.
Beinecke's most recent Op-Ed was "Cutting Power-Plant Carbon Could Save U.S. $60 Billion by 2020" The views expressed are those of the author and do not necessarily reflect the views of the publisher. This version of the article was originally published on LiveScience.
Stay up to date on the latest science news by signing up for our Essentials newsletter.