When Winter Kills Power Plants, Clean Energy Can Help Pick Up the Slack (Op-Ed)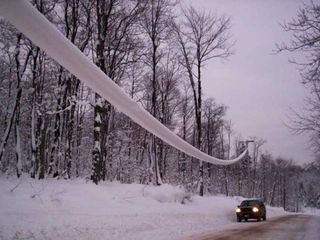 Peter Lehner is executive director of the Natural Resources Defense Council (NRDC). This Op-Ed was adapted from a post that appeared onthe NRDC blog Switchboard. Lehner contributed this article to LiveScience's Expert Voices: Op-Ed & Insights.
When frigid temperatures recently caused the unexpected shutdown of two power plants in Texas, wind energy stepped in to help keep residents warm. According to Reuters, the state was able to avoid rolling blackouts and keep heaters running with the help of a critical boost of energy from West Texas wind farms, which turned the high winds of the bitter arctic front into clean electricity. Renewable energy isn't just about cutting pollution. It also helps keep our homes heated and the lights on during extreme weather.
Clean, renewable energy and efficiency helped stabilize strained electric grids around the country during the recent, bizarre polar vortex, because early government and private investment in clean technologies has helped diversify the nation's fossil-fuel dominated energy economy. Americans need more clean energy — not just to build a more resilient energy supply, but to power our economy, cut pollution, revitalize communities and stabilize global climate. That's why the government and the private sector have invested, and should continue to invest, in this young industry.
Unfortunately, Congress just pulled the rug out from under the clean-energy sector by allowing a suite of clean energy incentives in the tax code to expire at the end of 2013. At the same time, century-old giveaways to oil and coal companies remain intact, bestowing billions of dollars in subsidies upon a mature, polluting industry.
Federal support for energy innovation helps attract critical private-sector investment that allows clean-energy projects to scale up and begin to make a real difference in the economy, the energy industry and in people's lives. Across the board, clean energy investment has been a successful strategy, bringing down energy costs, creating jobs, and moving this country closer to a 100-percent-clean-energy future.
We now have a solid, domestic wind industry that didn't exist a decade ago. An estimated 72 percent of wind turbine parts for U.S. wind farms are manufactured domestically, a drastic turnaround over the past six years. According to a forthcoming analysis by Environmental Entrepreneurs (E2), more than 186,500 clean energy and clean transportation jobs have been announced in every state in the past two years alone.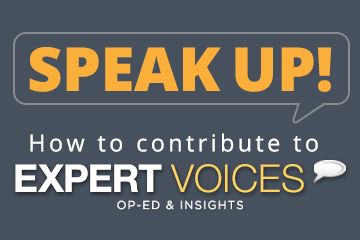 The U.S. Department of Energy's Loan Guarantee program, which helps secure funding for innovative clean-energy technologies, has an impressive track record that would please any investor, and has created 55,000 jobs, to boot. Projects the program helped fund include the world's largest solar-thermal-power plant, one of the world's largest wind farms, and the first two all-electric vehicle factories in the United States.
In addition to job growth, investing in clean energy has brought about a major reduction in energy costs. The price of solar panels is down 75 percent from 2008, and the cost of wind power has been cut in half over the past two decades.
The U.S. government has a history of supporting new technologies that are in the national interest, including defense technologies like GPS, and communication technologies like the Internet. Supporting clean energy technologies that help create good jobs, improve the reliability of our energy supply, and reduce pollution is clearly in our national interest. Credit Suisse recently projected that renewable energy will meet 85 percent of new energy demand in America. On the other hand, continuing to pour money into a wealthy, established industry responsible for tens of thousands of premature deaths every year from air pollution — and which helped fuel $100 billion in extreme weather disasters in 2012 alone — poses serious risks to our health, our economy and our environment.
The United States needs a more reliable, less polluting, energy system that can see us through more extreme weather, and usher us into an era of energy security and climate stability, with good, green jobs for American workers. Clean energy is a smart investment that will continue to pay dividends for our health, economy and environment for decades to come.
Lehner's most recent Op-Ed was "5 Huge, Efficient Wins for the Environment in 2013." This Op-Ed was adapted from a post on the NRDC blog Switchboard. The views expressed are those of the author and do not necessarily reflect the views of the publisher. This version of the article was originally published on LiveScience.
Stay up to date on the latest science news by signing up for our Essentials newsletter.