Suicide: Statistics, Warning Signs and Prevention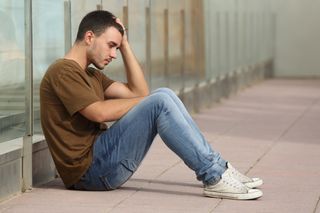 (Image credit: <a href="http://www.shutterstock.com/gallery-1020994p1.html">Antonio Guillem</a> | Shutterstock )
For immediate help, call the National Suicide Prevention Lifeline at 800-273-8255.
Every year, 1 million adults report making a suicide attempt, according to the U.S. Centers for Disease Control and Prevention (CDC). Worldwide, 800,000 people die due to suicide every year, according to the World Health Organization (WHO).
"For reasons we don't fully understand, some people reach such depths of despair and pain that they begin to believe that they would be better off dead," said Dr. John Campo, the chair of psychiatry and behavioral health at The Ohio State University Wexner Medical Center.
Though suicide often seems mysterious and unpreventable, it can be stopped, experts say. Talking openly about people's suicidal thoughts and keeping them away from lethal means (such as firearms) can save lives.
Improving diagnosis of mental health conditions can help, too. Most people who commit suicide have seen a doctor within the last year, but many do not get diagnosed with the mental illness that will ultimately kill them. [5 Myths About Suicide, Debunked]
Suicide rates and statistics
According to the American Foundation for Suicide Prevention (AFSP), over 44,000 people try to commit suicide each year in the United States. In 2015, suicide was the second leading cause of death in people 15 to 34 years of age and third leading cause of death in children aged 10 to 14, according to the CDC.
Men are four times more likely than women to kill themselves, and 77 percent of U.S. suicides are completed by men, the CDC said. This disparity is partially due to men choosing more lethal means to kill themselves: 56 percent die by firearm. Women are more likely to attempt suicide by self-poisoning.
"Women more likely to attempt suicide, and men more likely to complete [it]," Campo said.
There are racial disparities in suicide, as well. American Indians, Alaskan Natives and white men are at the highest risk. Asian/Pacific Islanders have the lowest suicide rate for men, and African Americans have the lowest rate for women, according to the CDC.
An increase in suicides among middle-age Americans from 2005 to 2010 may have been in response to the economic recession of 2007, a 2015 study in the American Journal of Preventive Medicine found. Also, adolescents and young adults in rural areas are more likely to commit suicide than those in urban regions, a 2015 study in the journal JAMA Pediatrics found.
Popular media may also increase suicide rates. A study published in JAMA Internal Medicine found that, since the 2017 release of Netflix's series "13 Reasons Why," suicide queries increased online 19 percent. That's between 900,000 and 1,500,000 more suicide related searches in the 19 days that followed the series' release. While this can be dismaying news, the study found that the search terms like "suicide hotline" and "suicide prevention" were part of the increase.
For reasons not fully understood, suicides are more common in spring. This springtime peak may be the result of a loss of hope as the weather warms but life doesn't seem to improve for the depressed person. Alternatively, increased sociality during warmer months could put extra pressure on someone who is struggling. Some scientists even believe that inflammation from spring allergens could exacerbate mental illness, though those connections are unproven.
Suicide warning signs
The biggest risk factor for committing suicide is having previously attempted to kill oneself. The vast majority of people who do kill themselves have a mental illness. More than 90 percent of people who kill themselves have a mental disorder, either depression, bipolar disorder or some other diagnosis, according to the National Alliance on Mental Illness (NAMI). [Suicide: Red Flags and Warning Signs]
Substance abuse is another risk factor, in part because drugs and alcohol lower inhibitions, making it easier for people to act on their suicidal thoughts. One-third of people who killed themselves in 2009 had alcohol in their systems, according to the CDC. About a fifth (20.8 percent) tested positive for opiates, which include prescription pain medications and heroin.
People with a family history of suicide, childhood trauma or who have impulsive aggression are more likely to commit suicide themselves, Campo said. For people with an underlying mental illness, stressful situations (such as bullying, relationship conflict or unemployment) can increase risk. Suicide can also be contagious, which is why suicide prevention groups advise that media reports about suicide avoid sensationalism or descriptions of the act.
Immediate warning signs that someone may be in a suicidal crisis include:
Feelings of hopelessness or desperation
Insomnia
Panic attacks
Social isolation
Irritability
Rage
Feelings of being a burden
Suicide prevention & resources
Each year, World Suicide Prevention Day is September 10. While this day is important to bringing about awareness, any day is a good day to help others who may be struggling with hopeless thoughts or depression. Between 50 percent and 75 percent of people who attempt suicide talk about their suicidal thoughts, feelings and plans before the act, according to the AFSP.
Many suicidal people struggle intensely with ambivalence, and it's important to guide them toward help, Campo said.
"They want to live, they want to die," Campo said. "People are in a quandary. They're in terrible pain. The important thing for suicidal people to understand is that it passes."
If someone is acting suicidal, the AFSP recommends talking with them immediately and openly. Many people view suicide as a taboo subject, and Campo told Live Science that he often has to ask his patients repeatedly about suicide before they admit to thinking about or planning their death.
Asking about suicidal thoughts does not put those thoughts into people's heads, so finding out if they have a specific plan is important. Let the person know you are concerned and focus on getting them proper mental health treatment.
"Make sure your friend feels comfortable opening up and communicating with you. Ask questions and avoid judgments," said Caroline Fenkel, a psychotherapist at Newport Academy, a treatment centers for teens struggling with mental health issues, eating disorders and substance abuse. "Listening is essential to building a bridge between you and a friend. Love and understanding come first. Understanding, compassion, empathy, and setting aside judgment go a long way. Encourage them to speak to someone who can help them address what they're feeling. It's okay to tell adults what's going on if you feel it might save your friend's life."
"Your goal isn't so much to really talk them out of it," Campo said. "Your goal is to help engage them and get them involved with some help so that they can get the treatment that they need."
Also, do not leave a suicidal person alone, and remove drugs, sharp objects and firearms. Access to lethal means during a suicidal crisis is a major risk factor for suicide. Call 911 or get the person to a psychiatric clinic or emergency room for help.
Here are some resources for those suffering from suicidal thoughts and those that want to help them:
I want to commit suicide, I have a plan and I don't think I can stop myself.
Call 911. Don't worry, you won't be arrested. The 911 operator will get you the help you need. Typically, someone with training in suicide prevention will come to your location, talk to you, and help you with a plan that will keep you alive.
I have no one to talk to about my feelings.
Remember, even if you don't feel like there's someone who wants to listen, there is. You can call the National Suicide Prevention Lifeline at 800-273-8255. They are available 24 hours a day and you don't have to tell them your name. They are there to listen and to help. The National Suicide Prevention Lifeline also has an online chat that is available all day, every day.
The National Suicide Hotline also lets you text your feelings to someone who cares. Text CONNECT to 741741 and a trained crisis counselor will text back. The counselor is there to listen and help you create a plan to keep you safe.
I am LGBTQ. I want to talk to someone who understands me.
The Trevor Project specializes in talking with youth in the LGBTQ community. You can call them any time at 866-488-7386. They also have a chat service, here, or you can text Trevor to 202-304-1200 Monday through Friday between 3 p.m. and 10 p.m. Eastern time or noon and 7 p.m. Pacific time.
I am being abused and I feel like I have nowhere to turn.
If you are in immediate danger, call 911. If you need someone to talk to or to help you come up with a plan, call Safe Horizon at 866-621-HOPE (4673).
I've been sexually assaulted and feel like my life is over.
The Rape, Abuse & Incest National Network (RAINN) offers help to those who have been affected by sexual assault. You can call them at 800-656-HOPE (4673) or start a live chat on their website.
I don't know if I would call myself suicidal, but I am depressed and I'm having some dark thoughts.
Suicide Prevention Services of America have a line you can call that is focused on those with depression at 630-482-9696.
What should I do if I see a friend post on social media that they may want to take their life?
"Communication is key, and love and understanding come first. Let your friend know that they are not alone," said Fenkel. "Contact teachers, coaches, and other adults in your friend's life to let them know that your friend needs help. Also, don't hesitate to access professional help."
What are some resources that can help a parent whose child may feel suicidal?
The Society for the Prevention of Teen Suicide has a great online resource for parents who think their child may be at risk. You can also call the National Suicide Prevention Lifeline to find help in your area.
Additional reporting by Alina Bradford, Live Science Contributor.
Additional resources
Stay up to date on the latest science news by signing up for our Essentials newsletter.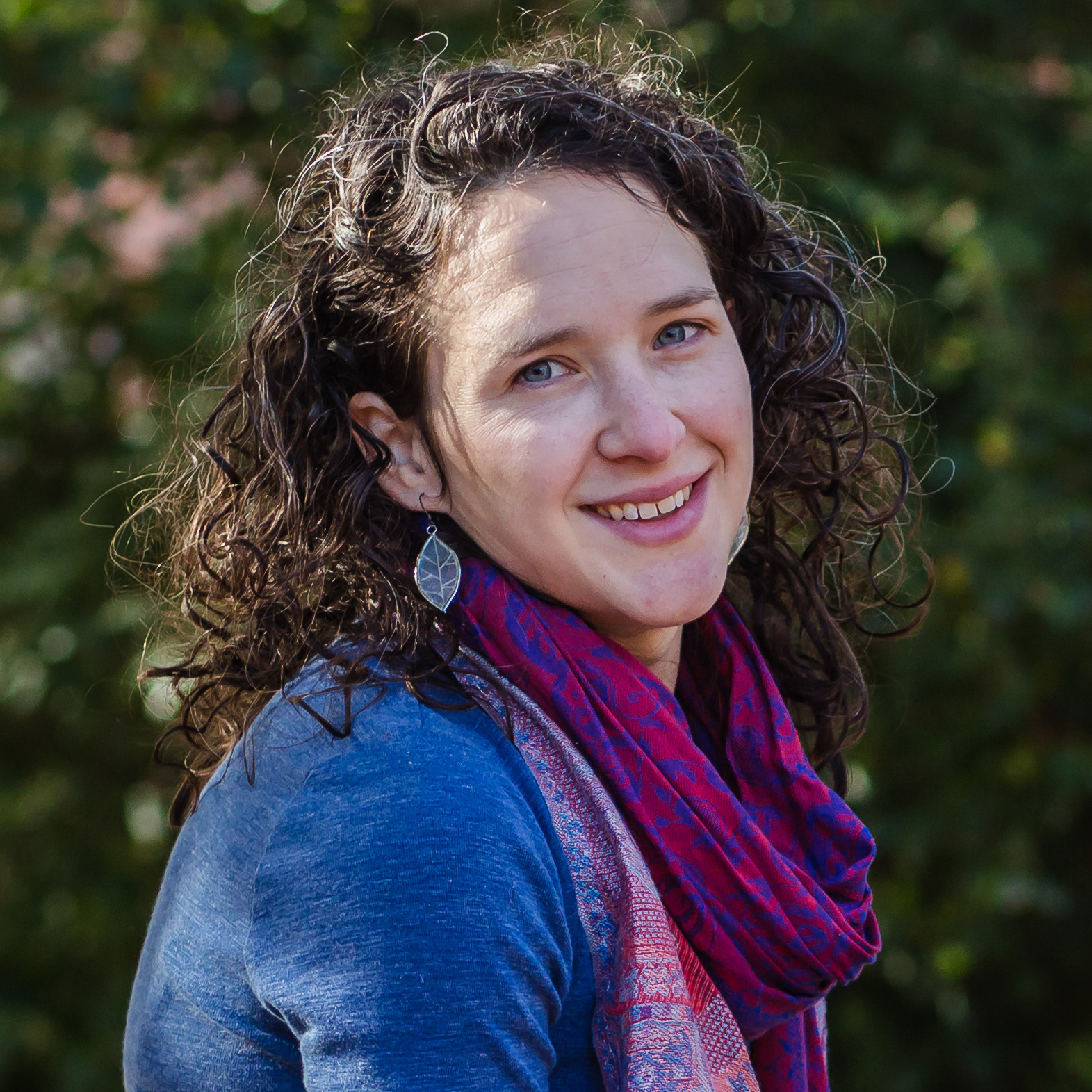 Stephanie Pappas is a contributing writer for Live Science, covering topics ranging from geoscience to archaeology to the human brain and behavior. She was previously a senior writer for Live Science but is now a freelancer based in Denver, Colorado, and regularly contributes to Scientific American and The Monitor, the monthly magazine of the American Psychological Association. Stephanie received a bachelor's degree in psychology from the University of South Carolina and a graduate certificate in science communication from the University of California, Santa Cruz.