Brain Implant Lets One Monkey Control Another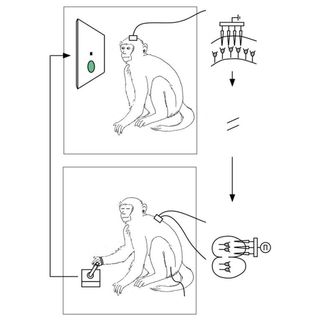 (Image credit: Z. Williams et al. Nature Communications.)
In work inspired partly by the movie "Avatar," one monkey could control the body of another monkey using thought alone by connecting the brain of the puppet-master monkey to the spine of the other through a prosthesis, researchers say.
These findings could help lead to implants that help patients overcome paralysis, scientists added.
Paralysis due to nerve or spinal cord damage remains a challenge for current surgical techniques. Scientists are now attempting to restore movement to such patients with brain-machine interfaces that allow people to operate computers or control robotic limbs. [Monkey Avatars: Primates Move Virtual Arms with Mind (Video)]
"However, we were interested in seeing whether one could use brain activity to help control one's own paralyzed limb," said study author Ziv Williams, a neuroscientist and neurosurgeon at Massachusetts General Hospital of Harvard Medical School in Boston. "The benefit there is that you are using your own body as opposed to a mechanical device, which can need a lot of support and is not always practical to carry around with you."
Ultimately, "the hope is to create a functional bypass for the damaged spinal cord or brainstem so that patients can control their own bodies," Williams told Live Science.
The researchers developed a brain-to-spinal-cord prosthesis that connected two adult male rhesus monkeys.
"I was inspired a little by the movie 'Avatar,'" Williams said. The main character in the 2009 sci-fi film is a paraplegic, and connects his brain to a computer that helps him control an artificial body.
The monkey that served as the master had electrodes wired into his brain, while the monkey that served as the avatar had electrodes wired into his spine. The avatar's hand was placed onto a joystick that controlled a cursor displayed on the master's screen.
The avatar monkey was sedated so that he had no control over his own body. Computers decoded the brain activity of the master monkey and relayed those signals to the spinal cord and muscles of the avatar monkey. This allowed the master to control the cursor by moving the hand of the avatar. The master received a reward of juice if he successfully moved the cursor onto a target.
"Probably the biggest challenge we had was having this happen in real-time," Williams said. "In theory, you can record neuronal activity any time, analyze it offline, and use those signals to stimulate the spinal cord or muscles. The trick is being able to figure out what the monkey is intending in real-time and then stimulating the spinal cord or muscles to create the desired movements."
Controlling every single muscle in a limb to carry out a desired motion would be very complex. The researchers simplified this problem "by focusing on the target of the movement as opposed to which muscles and joints are used for the movement," Williams said.
The scientists emphasize the goal of this research is not for one person to control the body of another. Rather, when it comes to treating patients with spinal cord injuries, such as quadriplegics, "we envision putting a microchip into the brain to record the activity behind the intent for movement and putting another microchip in the spinal cord below the site of injury to stimulate limb movements, and then connecting the microchips," Williams said.
"This is just a proof-of-concept," Williams said. "We only had the monkeys aim for a few targets at a time — to be clinically useful, we'd have to be able to cause many different movements in space for fine motor control. Still, we think in principle that is possible."
Williams and his colleagues Maryam Shanechi and Rollin Hu detailed their findings online today (Feb. 18) in the journal Nature Communications.
Follow us @livescience, Facebook& Google+. Original article on Live Science.
Stay up to date on the latest science news by signing up for our Essentials newsletter.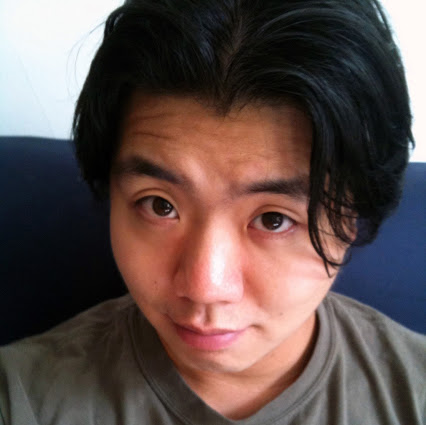 Charles Q. Choi is a contributing writer for Live Science and Space.com. He covers all things human origins and astronomy as well as physics, animals and general science topics. Charles has a Master of Arts degree from the University of Missouri-Columbia, School of Journalism and a Bachelor of Arts degree from the University of South Florida. Charles has visited every continent on Earth, drinking rancid yak butter tea in Lhasa, snorkeling with sea lions in the Galapagos and even climbing an iceberg in Antarctica.