Chronic Infections Linked with Memory Problems Later in Life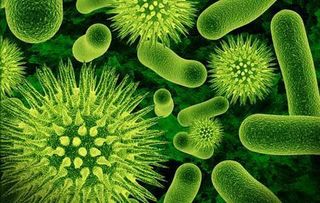 (Image credit: Dreamstime)
Chronic infections from common viruses and bacteria may lead to memory problems and cognitive decline later in life, according to a new study.
Previous studies have linked infections such as herpes and ulcersto an increased risk for stroke. In the new study, the researchers speculated that the same mechanism — inflammation from chronic infections damaging arteries — might gradually cause cognitive problems, too.
The greater the number of chronic infections a patient in the study had, the worse he or she performed during various cognitive tests, according to the researchers, who presented their findings today (Feb. 13) at the American Stroke Association's International Stroke Conference in San Diego. [6 Superbugs to Watch Out For]
The researchers looked at data from 588 participants in the Northern Manhattan Study (NOMAS), a project started in 1990 at Columbia University to determine stroke risk factors in the local Manhattan community. The participants, whose average age was about 70, gave blood samples and took tests of their thinking skills at the study start. Half of them also retook the cognitive tests five years later, when they were in their mid-70s.
The blood samples revealed the patient's past exposure to Chlamydia pneumoniae, Helicobacter pylori, cytomegalovirus, and herpes simplex viruses 1 and 2. These chronic infectious agents can flare up many times throughout a person's lifetime, as opposed to acute infections from the flu or common cold.
The tests revealed a very clear decline in cognitive function among participants with chronic infections, compared with those who had none, said Dr. Ralph Sacco, chairman of neurology at the University of Miami and a principal investigator for NOMAS.
But the study stopped short of explaining why infections may be related to a decline in cognitive function. "That's the million-dollar question," Sacco said. "It's not clear what the mechanism is," Sacco said, although it could be that infections damage small blood vessels in the brain, leading to what is called vascular cognitive decline.
Indeed, other research shows that chronic infections and the inflammation they trigger can damage blood vessels throughout the body.
Such infections have long been linked to coronary heart disease. A study published in 2009 in the journal Alzheimer's & Dementia was among the first to suggest a link between infectious agents and the progression of Alzheimer's disease. A study published in 2012 in the Journal of Neurology identified a link between Helicobacter pylori, the bacterium that can cause ulcers, and stroke. And a study published last month in the journal Neurobiology of Aging found accelerated aging of the brain in HIV patients.
Dr. Daniel Lackland, a professor of epidemiology at the Medical University of South Carolina, who wasn't part of the study, described the new study as "a solid study" that "makes sense from a biological viewpoint."
The study confirms what many in the field have suggested about infections and the brain, Lackland told Live Science.
Nevertheless, although the link between infection and memory problems seems solid, there's not much doctors can do about it.
"There is no evidence yet that treating these infections is beneficial," said Dr. Clinton Wright, an associate professor of neurology at the University of Miami and leader of the new research. A person's initial exposure to a virus may have happened decades earlier, and the damage may be the result of a gradual process. "It would be great if treatment prevented these bad outcomes, but we're very far away from having that type of evidence," Wright said.
Still, Lackland said, the study helps paint a more complete picture of the nature and origin of cognitive decline as people age.
Follow Christopher Wanjek @wanjekfor daily tweets on health and science with a humorous edge. Wanjek is the author of "Food at Work" and "Bad Medicine." His column, Bad Medicine, appears regularly on Live Science.
Stay up to date on the latest science news by signing up for our Essentials newsletter.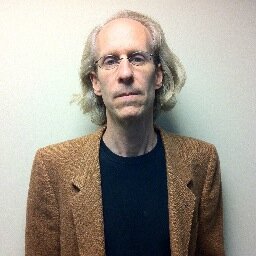 Christopher Wanjek is a Live Science contributor and a health and science writer. He is the author of three science books: Spacefarers (2020), Food at Work (2005) and Bad Medicine (2003). His "Food at Work" book and project, concerning workers' health, safety and productivity, was commissioned by the U.N.'s International Labor Organization. For Live Science, Christopher covers public health, nutrition and biology, and he has written extensively for The Washington Post and Sky & Telescope among others, as well as for the NASA Goddard Space Flight Center, where he was a senior writer. Christopher holds a Master of Health degree from Harvard School of Public Health and a degree in journalism from Temple University.