Japanese Humanoid Robot Dominates DARPA Challenge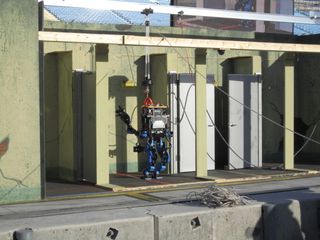 (Image credit: Denise Chow/LiveScience)
HOMESTEAD, Fla. — A Japanese robotics team dominated the field after an ambitious two-day competition that saw robots driving cars, climbing ladders and wielding power tools.
A two-legged robot built by engineers at SCHAFT Inc., a Japanese robotics firm, won the DARPA Robotics Challenge Trials today (Dec. 21), scoring the most points across tasks that tested the robots' mobility, dexterity, perception and autonomous operations. Florida-based IHMC Robotics' humanoid robot claimed second place in the competition, with Carnegie Mellon University's Team Tartan Rescue rounding out the top three.
The DARPA Robotics Challenge Trials were held Friday and Saturday (Dec. 20-21) here at the Homestead Miami Speedway. Seventeen teams qualified to compete, but travel issues prevented one team from China from making it to Florida in time for the competition. [Images: Meet the DARPA Robotics Challengers]
During the Trials, the robots were evaluated based on their performance in eight physical tasks. These included driving a vehicle through a designated course; traversing across uneven terrain and piles of rubble; removing debris from a doorway; climbing an industrial ladder; retrieving and connecting a hose; opening three different types of doors; using tools to cut through drywall; and closing a series of valves to demonstrate dexterity.
Team SCHAFT's robot, named S-One, scored a total of 27 points in the competition. The two-legged robot weighs 209 pounds (95 kilograms), and excelled at most of the tasks that emphasized mobility and dexterity.
Team IHMC Robotics had an impressive showing during the second day of competition, making efforts to close the gap between the top two teams. When the team's two-legged humanoid robot successfully navigated through three different types of doorways, the robot's engineers and the surrounding spectators erupted into loud cheers and applause.
Team Tartan Rescue, made up of engineers from Carnegie Mellon University and the National Robotics Engineering Center in Pittsburgh, Penn., designed a 400-pound (181 kg) robot, dubbed CHIMP, that resembles a human, but rolls around on rubberized tracks like a tank to give it more stability on uneven terrain.
Here were the final standings of the competition:
Team SCHAFT (SCHAFT Inc.): 27 points
Team IHMC Robotics (Florida Institute for Human & Machine Cognition): 20 points
Team Tartan Rescue (Carnegie Mellon University and National Robotics Engineering Center): 18 points
Team MIT (MIT): 16 points
Team RoboSimian (NASA Jet Propulsion Laboratory): 14 points
Team TRACLabs (TRACLabs, Inc.): 11 points
Team WRECS (Worcester Polytechnic Institute): 11 points
Team Trooper (Lockheed Martin Advanced Technology Labs): 9 points
Team THOR (Virginia Tech College of Engineering, Robotics & Mechanisms Laboratory): 8 points
Team KAIST (Rainbow Co.): 8 points
Team ViGIR (TORC Robotics): 8 points
Team HKU (University of Hong Kong): 3 points
Team DRC-Hubo (Drexel University): 3 points
Team Chiron (Kairos Autonomi): 0 points
Team Mojavaton (Mojavaton, LLC): 0 points
NASA-JSC Team Valkyrie (NASA Johnson Space Center): 0 points
DARPA, the branch of the U.S. Department of Defense responsible for developing breakthrough technologies for the military, organized the contest as a way to spur the development of new robots that could one day carry out disaster-response tasks in the aftermath of natural or man-made catastrophes.
The highest-scoring teams will move on to the next phase of the competition, the DARPA Robotics Finals, which will be held 12 to 18 months from now, DARPA officials have said. Teams that move on to the finals will have the chance to compete for $2 million in prize money.
Follow Denise Chow on Twitter @denisechow. Follow LiveScience @livescience, Facebook & Google+. Original article on LiveScience.
Stay up to date on the latest science news by signing up for our Essentials newsletter.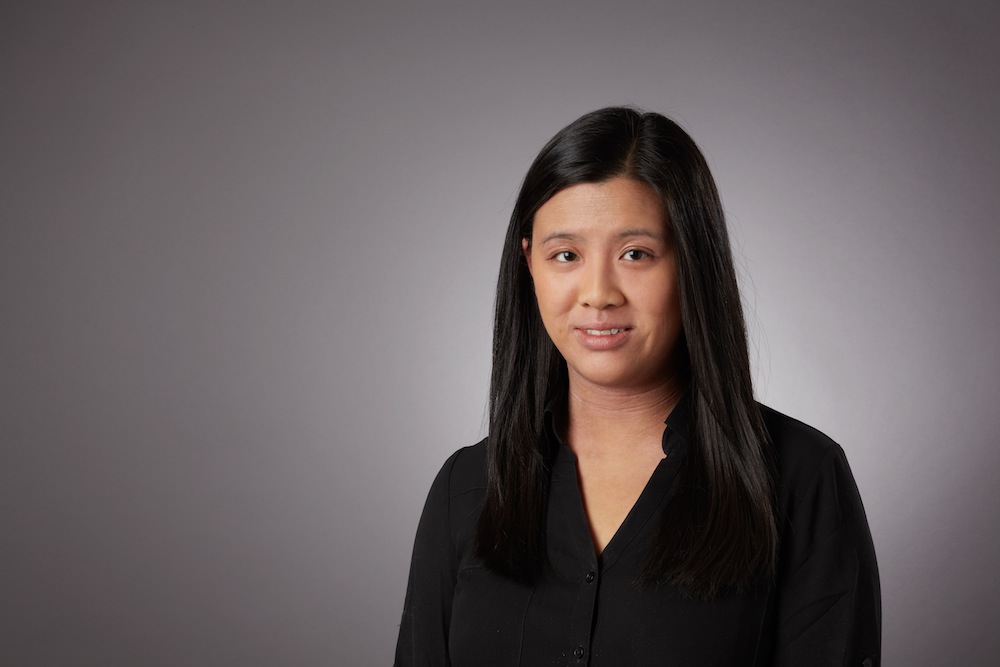 Denise Chow was the assistant managing editor at Live Science before moving to NBC News as a science reporter, where she focuses on general science and climate change. Before joining the Live Science team in 2013, she spent two years as a staff writer for Space.com, writing about rocket launches and covering NASA's final three space shuttle missions. A Canadian transplant, Denise has a bachelor's degree from the University of Toronto, and a master's degree in journalism from New York University.