'Robot Olympics': 17 Cyborg Athletes to Vie for Glory in DARPA Challenge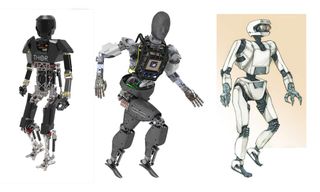 (Image credit: DARPA)
Before athletes from around the world gather for the 2014 Winter Olympics in Sochi, Russia, 17 robotics teams will compete for glory — and funding — this week in the DARPA Robotics Challenge Trials.
The competition will take place Friday and Saturday (Dec. 20-21) at the Homestead Miami Speedway in Homestead, Fla. The contest, designed to advance the field of robot technology, will test the capabilities of robotic creations from teams hailing from five different countries.
DARPA is the branch of the U.S. Department of Defense responsible for experimenting with and developing new technologies for the military. The Robotics Challenge aims to foster the development of robots that could someday work alongside humans in the aftermath of disasters or emergencies, according to DARPA officials. [Images: DARPA Robotics Challenge]
"The purpose of the program is really to develop technology that can help make us much more robust to both natural and man-made disasters," said Gill Pratt, program manager of the DARPA Robotics Challenge (DRC). "In particular, [we're] looking at robotic tech that can mitigate the extent of a disaster during the first hours and days, or while the disaster is still unfolding."
The rules of the game
This week's trials will consist of eight physical tasks that test the robots' perception, autonomous decision-making skills, mobility, strength and dexterity. Some of the tasks include climbing a ladder; navigating across different types of tricky, uneven terrain; closing a series of valves; and driving a vehicle through a marked course.
The performance of the robots will help DARPA evaluate the current state of robotics, and will also determine which teams go on to compete in the DARPA Robotics Challenge Finals in 2014. There, the qualifying teams and their robots will compete to win a $2 million grand prize, DARPA officials said.
DARPA's robotics program began with more than 100 participating teams, Pratt told reporters in a news briefing earlier this month. In June, a simulated virtual challenge was held to narrow the field for the Florida trials. DARPA provided financial support to 13 of the teams that will compete this week, but an additional four teams are entering the competition with robots and software systems that were built entirely with their own funds.
The competing teams represent a diverse range of organizations and industries, including universities, software firms, small businesses and even two separate groups from NASA.
"DARPA structured the challenge to encourage participation by experts in hardware and software alike since both fields are necessary to provide a realistic baseline on the current state of robotics," Pratt said in a statement.
The robotic designs are similarly varied, with some teams choosing two-legged humanoid robots, while others will be experimenting with machines on four or six legs, or robots mounted on tracks like a tank. [Super-Intelligent Machines: 7 Robotic Futures]
"The diversity of approaches we expect to see demonstrated at the DRC Trials will mark the beginning of an important transformation in robotics, and these approaches will be further refined going into the DRC Finals in 2014," Pratt said.
For a good cause
The DARPA Robotics Challenge was created largely in response to the 2011 Fukushima nuclear meltdown, in which a crippled Japanese nuclear plant leaked 300 tons of radioactive water into the ground following a devastating earthquake and tsunami that struck the region.
"During the first 24 hours there, if [robots] had been able to go into the reactor buildings and vent the built-up gas that was accumulating inside the reactors, those explosions might have been prevented, and the disaster might not have been as severe," Pratt said. "The tech we're trying to develop is to allow human beings and robots to work together, in environments that are too dangerous for human beings to go into themselves."
The tasks are designed to evaluate the robots' abilities to adapt to highly variable situations, as would be required in unpredictable disaster situations. But the field of robotics is still very much in its infancy, and expectations for the challenge should keep that in mind, Pratt said.
"It's very important to distinguish between what real robotics technology is like, and what you see in science fiction and film," he explained.
State of the field
For the most part, the types of robots that are already widely used are ones that are stationary, or carry out clearly defined and repetitive tasks, such as robots in car manufacturing plants. Other robots that are used in the military, for example, have limited autonomous operations, and largely rely on human handlers to control their movements and decision-making.
"Where we are right now, robots are roughly at the same level of dexterity and mobility of a 1-year-old child," Pratt said. "They fall down, they drop things out of their hands all the time — in general, they need to try things many times to get them right. That's about where the field is now."
But the Robotics Challenge could change that.
"DARPA has successfully used incentive-based Challenges over the past decade to attract innovators from around the world to develop leap-ahead technology capabilities," Pratt said. "The diverse participation in the DRC will reinforce the openness that the international science and technology community shares, and move us to a future in which capable disaster response robots can help us save lives and prevent loss."
The DARPA Robotics Challenge Trials are free and open to the public. At the event, other organizations and companies will showcase technology related to disaster response and robotics.
Follow Denise Chow on Twitter @denisechow. Follow LiveScience @livescience, Facebook & Google+. Original article on LiveScience.
Stay up to date on the latest science news by signing up for our Essentials newsletter.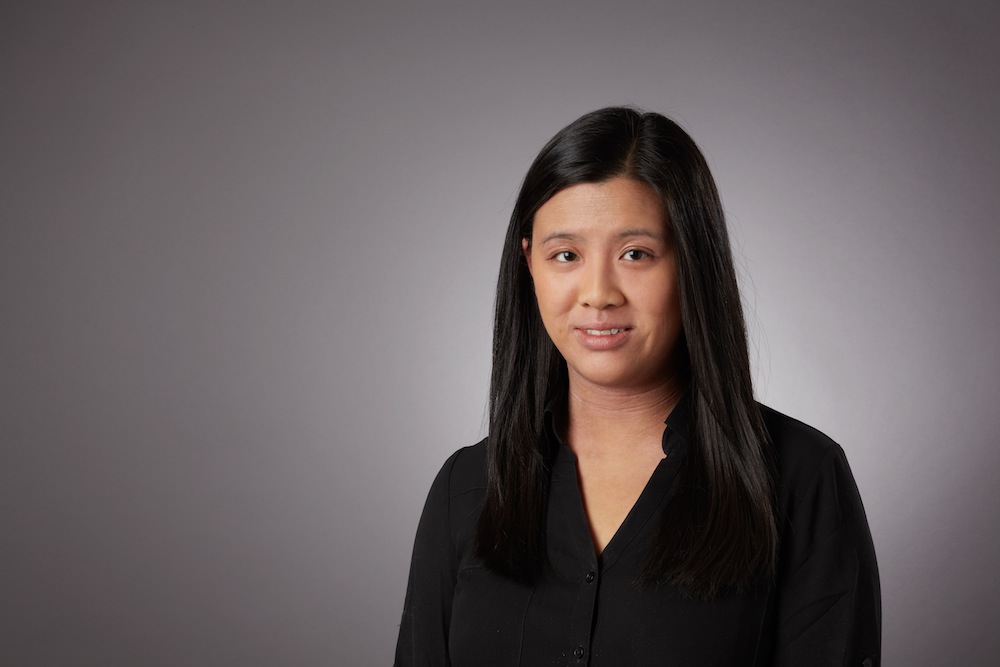 Denise Chow was the assistant managing editor at Live Science before moving to NBC News as a science reporter, where she focuses on general science and climate change. Before joining the Live Science team in 2013, she spent two years as a staff writer for Space.com, writing about rocket launches and covering NASA's final three space shuttle missions. A Canadian transplant, Denise has a bachelor's degree from the University of Toronto, and a master's degree in journalism from New York University.