Fuel Economy Reaches Record High in 2013 (Op-Ed)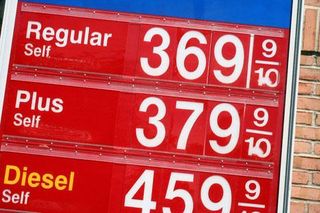 (Image credit: Dreamstime.com.)
Luke Tonachel is a vehicles analyst for the Natural Resources Defense Council (NRDC). This Op-Ed was adapted from a post to the NRDC blog Switchboard. Tonachel contributed this article to LiveScience's Expert Voices: Op-Ed & Insights.
The official numbers are in. In its new Fuel Economy Trends report the U.S. Environmental Protection Agency (EPA) finds that new automobiles sold in model year 2012 averaged a record-high 23.6 miles per gallon (mpg) — sticker value — and that model year 2013 is expected to continue the upward trend to reach a new record of 24 mpg.
In recent years, automakers have been boosting fuel economy across classes of conventional gasoline cars and trucks, enhancing choices for consumers. Model year 2013 also set a record in the number of highly efficient, low-emission models of hybrids and plug-in electric vehicles. Spurred in part by rising fuel-economy and clean-car standards, 2012 and 2013 have been a banner years for the auto industry and new car consumers.
As seen in the graph below, fuel economy has been on a steady rise.
Fuel efficiency standards, which will ramp up from the 2012 to 2025 model years to reach a sticker value of about 40 mpg, are a strong reason for the recent increases in the fleet. The standards create certainty for the auto industry and allows automakers to make long-term investments in fuel-efficiency technologies.
Consumer choices expand
Shopping for a new car? In the showroom, consumers are finding more options for conventional gasoline cars and trucks that get more miles per gallon and lower gasoline bills.
The EPA notes that advanced conventional-gasoline technologies, like downsized turbo-charged engines and high-speed transmissions, continue to penetrate the fleet. Already, 28 percent of the 2013 models meet 2016 model year fuel efficiency and carbon pollution requirements.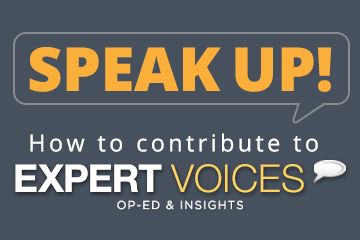 Also growing is the number of highly efficient hybrid and plug-in electric vehicles. According to data from auto market analysts Baum and Associates, model year 2013 sales of hybrids reached just over a half million units, up 26 percent from model year 2012. Over 90,000 plug-in electric vehicles were sold in model year 2013, which is an increase of 139 percent from 2012. EPA reports that 6 previously unreleased models of plug-in electric vehicles were certified in 2013, including the Fiat 500e, Honda Fit, Scion iQ EV, Smart fortwo electric, Ford Fusion Energi and Ford C-Max Energi.
Leaders and laggards
Among the statistics provided by the EPA are the average fuel economy and carbon dioxide emissions of new vehicle fleets by manufacturer. As shown below, the model year 2013 leaders with high fuel efficiency and low emissions for their fleets are Mazda, Honda, Toyota, Volkswagon and Subaru. These manufacturers held the top five positions in 2012 as well.
While not necessarily among the top five leaders, several manufacturers made substantial improvements to lower their carbon pollution and fuel consumption scores from model year 2011 to model year 2013 (the table above shows changes from 2011 to 2012 but I calculated the 2011 to 2013 changes for a better trend indication). Daimler dropped emissions by 14 percent, Honda by 11 percent and Chrysler-Fiat by 10 percent.
Fast and fuel efficient
The EPA's data shows that consumers are enjoying both fuel efficiency and high performance. The EPA estimates the time to go from a stop to 60 miles per hour, or 0-60 time. Fuel efficiency continues to rise while 0-60 times remain at historically fast levels. (The 0-60 metric is familiar, but it is certainly not the only measure of performance. As a driver, you may be more interested in fast acceleration in narrower ranges, like from 0-30, 30-60 or 60-70, where rapid torque response — like that from highly efficient electric vehicles — gives the desired 'kick.')
Last year, I wrote that 2012 was shaping up to be the first Year of the Green Car. The EPA's Trends report confirms that in the realm of fuel efficiency, the automakers are innovating and the consumers are buying. The result is a stronger industry, better energy security and a cleaner environment.
This Op-Ed was adapted from "Fuel Economy Hits Record High: EPA Report," which first appeared on the NRDC blog Switchboard. The views expressed are those of the author and do not necessarily reflect the views of the publisher. This version of the article was originally published on LiveScience.
Stay up to date on the latest science news by signing up for our Essentials newsletter.