Denali National Park Gets 'Google Street View' Treatment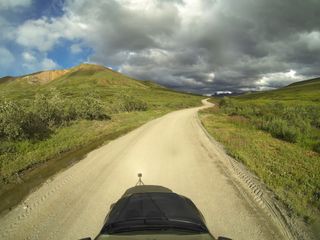 (Image credit: Ron Karpilo, one-time use only)
DENVER — You won't find the panoramas on Google Maps, but Alaska's Denali National Park has gotten the do-it-yourself Google Street View treatment.
Using a homemade, Subaru-mounted platform of four GoPro cameras, geologist Ron Karpilo, a research associate at Colorado State University who lives in Anchorage, snapped more than half a million photos of Denali's Park Road. The goal is to monitor environmental changes in the park, a need that hit home earlier this week when a landslide blocked part of the road.
There is only one road in the 6 million-acre park. The Park Road is 92 miles (148 kilometers) long and only the first 15 miles (24 km) are paved. Visitors can drive on the paved road, but then must switch to park shuttle buses, a strategy that relieves congestion and "bear jams" caused by drivers gawking at wildlife.
"Ninety-some percent or more of visitors experience the park from these shuttle buses," Karpilo told LiveScience here at the Geological Society of America's annual meeting, where he presented his photographs on Sunday (Oct. 27).
Capturing change
Karpilo has long been monitoring change in Alaskan national parks with his camera. Usually, this entails hiking or even helicoptering to remote spots to snap pictures of glaciers from the same angles as photographs taken throughout the last century. These before-and-after pictures allow researchers to understand how the glaciers are retreating, and how ecosystems change in their wake. [Photos of Melt: Glaciers Before and After]
"It's a good tool because it speaks to such a wide audience," Karpilo said. "If I show this to a glaciologist, they're going to see some really technical things and they're going to get something out of it. I could show it to a 5th grader and they'd be able to tell me what's going on there."
This repeat-photo project led to the idea to photograph the Park Road. The road was first built in the 1920s, and since so many park guests experience the park from the road, it's important to understand how the view has changed, Karpilo said. As the glaciers retreat and permafrost, soil that stays frozen year-round, thaws, the entire ecosystem shifts. Permafrost-encased ponds drain, vegetation creeps in to formerly iced-over areas, and the types of vegetation that grow in an area shift.
All of this influences the park experience, Karpilo said. Vegetation growing up around the road could block views, for example, changing where buses stop and how visitors experience the park.
At first, Karpilo was limited in his efforts to document the road change because historical photographs were only available for certain spots. He considered establishing photo stations along the road, but even with 90 stations, he'd only be capturing the view once a mile.
"That made me think about the Google Street View idea," Karpilo said.
Google's street view vehicles cruise through towns and along highways, snapping photos from cameras mounted on the roof of the cars. Karpilo figured his Subaru could do the same thing. He spent $2,600 on GoPro cameras with wide-angle lenses and tools to mount the cameras via his car's sunroof. He positioned the cameras at bus-window height to mimic what a park visitor would see.
Next, he and his wife drove the park road slowly, with each camera snapping a photo every half second. Just one way down the road yielded 266,400 photographs.
"I think I came back with six or seven hundred thousand photos, so I'm just buried in this mountain of photos," Karpilo said. [See Gorgeous Images of Denali's Road]
A sudden shift
Strung together, the photos are a veritable virtual tour of the Park Road. "You could use this to visit the park even if you can't get there," Karpilo said.
They have scientific value, as well, showing where vegetation is growing and how vistas are changing. One sudden change brought home the importance of park monitoring: Sometime shortly before Oct. 23, a massive landslide tumbled over part of the unpaved road. Going back to the photos taken earlier this year, Karpilo saw that groundwater was seeping out of the hillside at the spot where the landslide occurred. That groundwater is a clue that the hill may have been unstable.
"We can use the rest of the imagery to look and see, are there other places where groundwater is seeping out at the road in these same geologic units?" Karpilo said. If so, those areas may merit careful monitoring, perhaps even the deployment of ground sensors to warn of an imminent slide.
The landslide is about 500 feet (150 meters) long and contains an estimated 30,000 cubic yards (23,000 cubic meters) of material, Karpilo said. Many of the soil blocks that fell are up to 80 percent ice, a feature of the permafrost found in Denali. The slide was probably caused by permafrost melting, Karpilo said.
"You're just going to have more and more mud coming down, so it's going to be a constant battle" to keep the road open, he said.
Karpilo hopes to be able to repeat the road photography project to track change over time. An annual record would be great, he said, though at least every five to 10 years would also be useful. The cameras could also be mounted on a backpack or a river raft to reach remote areas, Karpilo said. A record of the Grand Canyon, for example, could help park rangers deal with invasive species.
"It'd be cool to have kind of a Google Street View system go down the [Colorado] river," Karpilo said.
Google River View? Better hope Google CEO Larry Page doesn't get there first.
Editor's Note: This article was updated at 6 p.m. Eastern Time to correct the date of an avalanche in Denali.
Follow Stephanie Pappas on Twitter and Google+. Follow us @livescience, Facebook & Google+. Original article on LiveScience.
Stay up to date on the latest science news by signing up for our Essentials newsletter.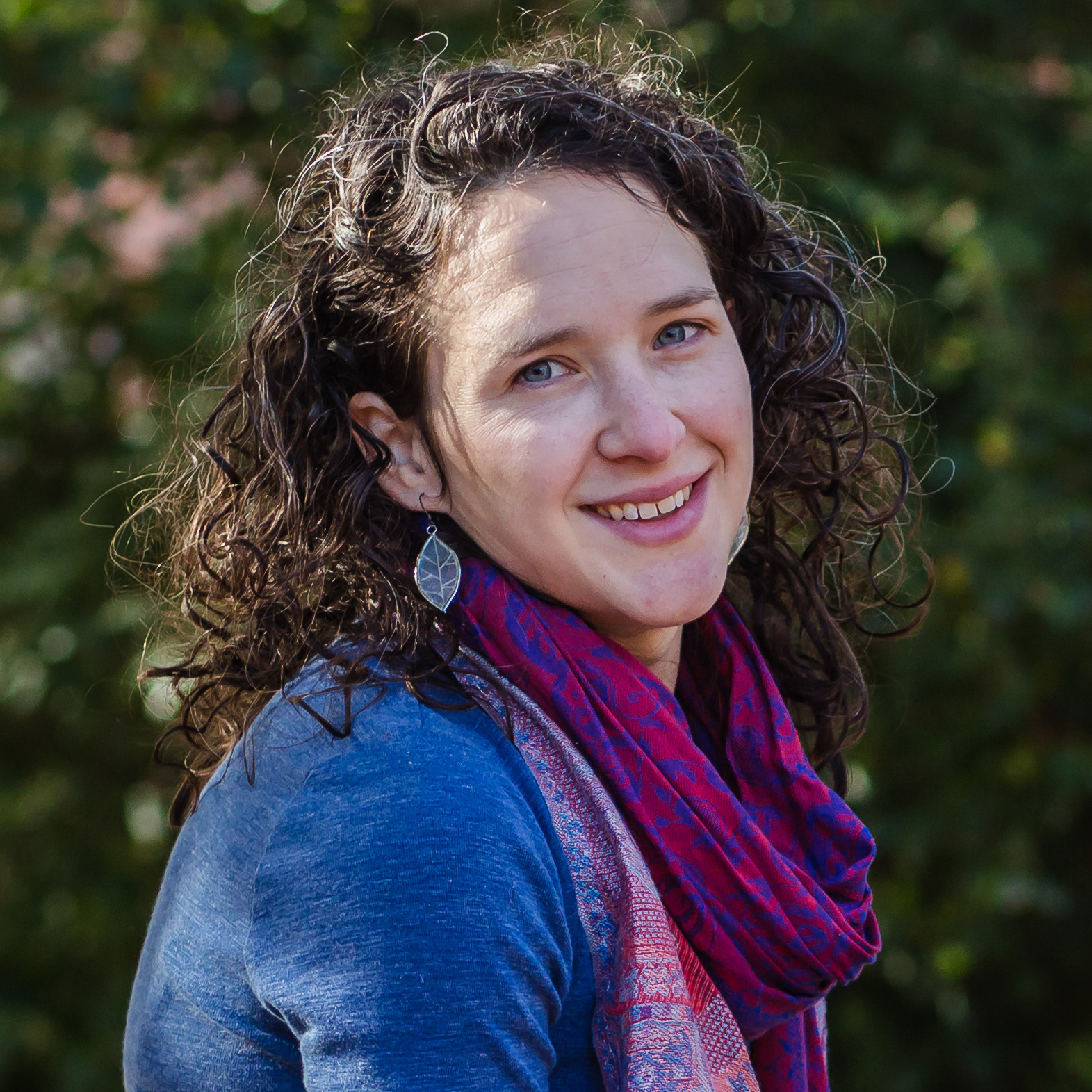 Stephanie Pappas is a contributing writer for Live Science, covering topics ranging from geoscience to archaeology to the human brain and behavior. She was previously a senior writer for Live Science but is now a freelancer based in Denver, Colorado, and regularly contributes to Scientific American and The Monitor, the monthly magazine of the American Psychological Association. Stephanie received a bachelor's degree in psychology from the University of South Carolina and a graduate certificate in science communication from the University of California, Santa Cruz.