Buzz in NYC? Hobbyists Swarm to Beekeeping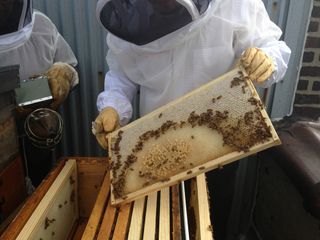 (Image credit: Robert Friedman)
Matt Howes would never have stuck his bare hand into a beehive six months ago, but since he has taken the reins of managing the four hives on the rooftop of his office, he has become more comfortable handling the honey makers.
"You become calmer, have steadier hand movements," Howes said, after adjusting an infrared camera he installed in one of his hives so that he could watch the bees from his desk, one story below.
Howes spends about an hour weekly on the roof of the Manhattan office of the Natural Resources Defense Council, where he is the director of online communications. He enjoys this time because it lets him observe urban wildlife, he said, as he pointed out a swallow dipping down to snatch a bee, with the Empire State Building looming just a couple of blocks away.
Howes is one of a growing number of New Yorkers tending to their office hives this summer. Beekeeping was legalized in New York in 2010, after being banned in 1999 under Mayor Rudolph Giuliani's administration. [No Creepy Crawlies Here: Gallery of the Cutest Bugs]
Now, hundreds of residents — including at-home hobbyists and office beekeepers — have registered hives with the New York City Department of Health, and the numbers continue to rise. A new hive appeared one office building over from the NRDC just a few weeks ago, perhaps inspired by Howe's work.
The city does not limit the number of hives allowed per registrant, and while many bee enthusiasts appreciate this freedom to expand, others worry that the city may eventually hit bee capacity, and run out of food sources for the bees.
"It takes one million flowers to produce enough nectar for one pound of honey," said Andrew Cote, founder of the New York City Beekeepers Association. "Each hive needs hundreds of pounds of honey to survive."
To supplement what the bees forage from parks and cracks in sidewalks, many beekeepers provide their hives with bowls of sugar water. But Cote said he would rather see bees feed on wild, more nutritious sources of nectar, and the burgeoning number of hives worries him.
"We have the same amount of flowers and trees, but more bees," Cote said. While not everyone in New York's beekeeping community agrees, the better-informed beekeepers do agree, he said.
For now, Cote said he hopes that educating the public about beekeeping, the NYCBA will help New Yorkers deal with their bees responsibly.
Howes, who took beekeeping lessons from Cote, regularly changes his bees' bucket of drinking water — a requirement of the health department — and keeps a journal of his weekly hive checks to track any problems.
"This is purely a labor of love," Howes said.
Elsewhere, office hives have played more of a role in business. The Waldorf Astoria hotel, for example, uses its rooftop-made honey in cocktails, salad dressing, and even wild mushroom chowder.
"We love having the honey," executive chef David Garcelon told LiveScience. "Honey is such a versatile thing that you can use in so many dishes. And it has a story behind it that we can share with guests, many of whom can't believe that there are beehives in Manhattan."
Only 125 of the 1,000 pounds of honey the Waldorf kitchen consumed last year came from the rooftop hives. But Garcelon said he finds satisfaction in beekeeping, and doesn't mind that it's not a money saver.
Some urban hobbyists have managed to make small businesses out of their ventures, but most end up only breaking even within their first year, said Tom Wilk, who sells honey at a weekly flea market in Ridgewood, N.Y.
Beyond the satisfaction of harvesting honey and spending time outdoors, many beekeepers say the hobby has increased their sense of community in the busy city.
"Keeping bees is an equalizer," among people with different social and political views, said Alex Batkin, a poetry graduate student at Brooklyn College who recently joined a group that helps Cote check hives each week. Opposing viewpoints "somehow don't translate into beekeeping," he said. "It crosses many lines, and I think that is a great thing."
Follow Laura Poppick on Twitter. Follow LiveScience on Twitter, Facebook and Google+. Original article on LiveScience.
Stay up to date on the latest science news by signing up for our Essentials newsletter.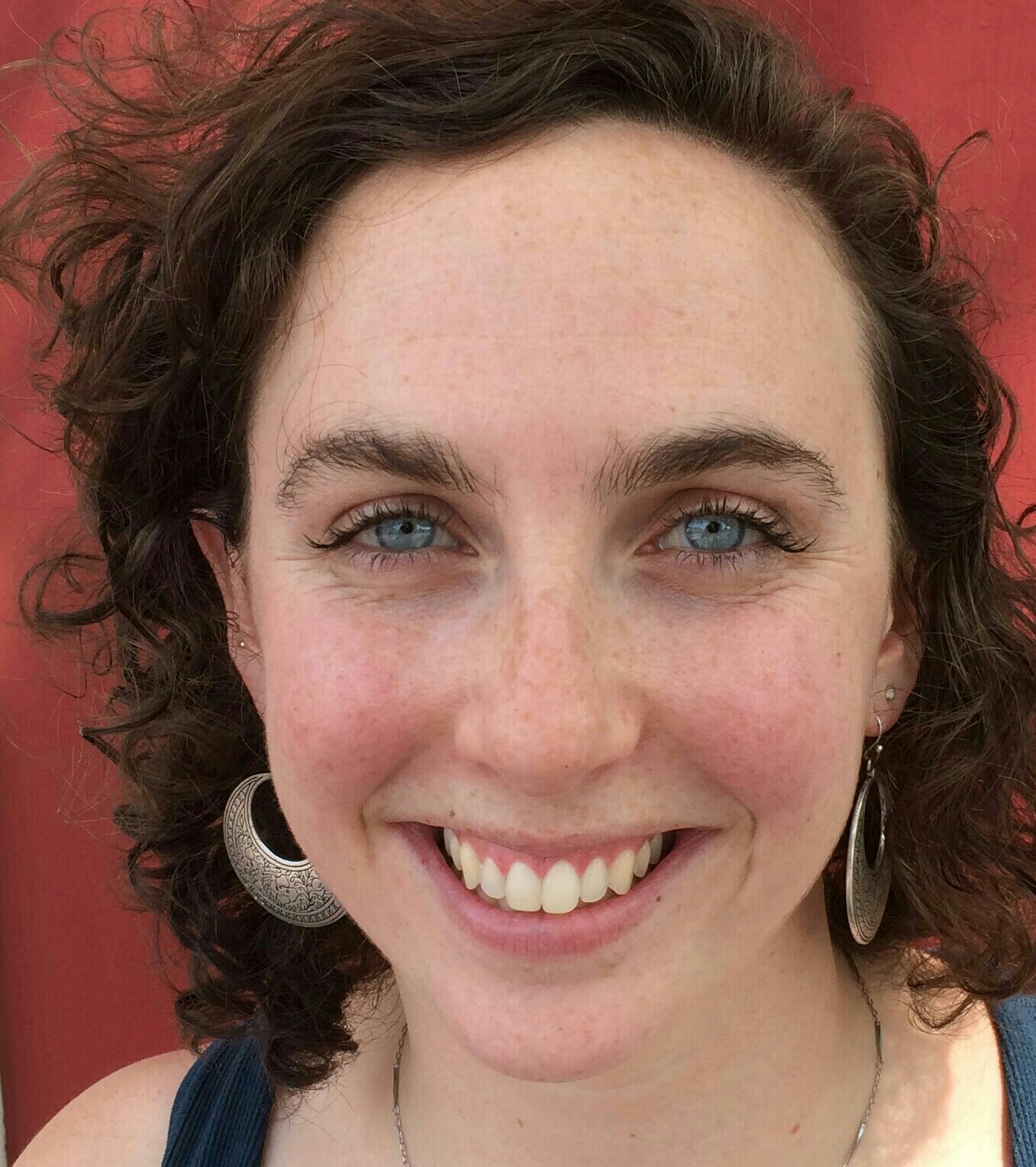 Laura Poppick is a contributing writer for Live Science, with a focus on earth and environmental news. Laura has a graduate certificate in science communication from the University of California, Santa Cruz, and a Bachelor of Science degree in geology from Bates College in Lewiston, Maine. Laura has a good eye for finding fossils in unlikely places, will pull over to examine sedimentary layers in highway roadcuts, and has gone swimming in the Arctic Ocean.