Voices: Experts & Analysts Weigh in on Obama's Climate Change Plan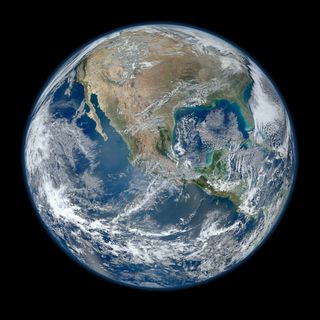 (Image credit: NASA/NOAA/GSFC/Suomi NPP/VIIRS/Norman Kuring)
President Barack Obama announced a sweeping plan to tackle climate change today (June 25), outlining measures to reduce greenhouse gas emissions and promote the development of clean energy technologies.
The new strategy, which was revealed before an audience at Georgetown University in Washington, D.C., identifies three key objectives: cut the amount of carbon pollution in the United States, prepare the country for the effects of a warming planet and lead global efforts to combat climate change.
The measures "should send a strong signal to the world that America intends to take bold action to reduce carbon pollution," Obama said in his address. [8 Ways Global Warming Is Already Changing the World]
LiveScience asked several experts, analysts and industry members about their thoughts on the president's new climate change plan. Here are their responses and official statements:
Christine McEntee, executive director and CEO of the American Geophysical Union
"We are pleased to see that President Obama's commitment to addressing the growing impacts of climate change is coming to fruition. When it comes to climate change, its causes and its impacts, the science is clear and the scientific community is in agreement. We cannot continue to delay action. The costs are too high.
Addressing this critical challenge requires a global commitment from all stakeholders, including the business community, the energy industry, and national, regional, and local governments, and a willingness to embrace both mitigation and adaptation strategies. Difficult decisions will have to be made at all levels. However, we know that those decisions have the potential to open up new avenues for economic growth and development—both now and in the future.
The scientific community, including AGU and its members, are committed to providing the scientific facts that will enable well informed decision-making for addressing the growing challenge of climate change. We look forward to working with all stakeholders to begin building a foundation for a more sustainable future."
Bill Snape, senior counsel at the Center for Biological Diversity
"We're happy to see the president finally addressing climate change, but the plain truth is that what he's proposing isn't big enough, and doesn't move fast enough, to match the terrifying magnitude of the climate crisis. [Natural Disasters: Top 10 U.S. Threats]
The president, like all of us, needs to be able to look across the dinner table at his children and know he's doing all he can to ensure they inherit a planet that's healthy and livable. This plan is a small step in the right direction, but certainly begs for something bigger and bolder."
Henry Waxman (D-Calif.), Energy and Commerce Committee Ranking Member
"The president is absolutely right to act now. We have a moral imperative to protect the environment for our children and future generations. We are at a crossroads. Every year we delay, the impacts will worsen and the costs will rise. But if we act now, we can lead the world in developing the clean energy technologies of the future."
Lou Leonard, U.S. Vice President for Climate Change at the World Wildlife Fund
"Recognizing that the U.S. needs to meet its international commitments and strongly support robust international action is also crucial as the world works to forge a new global climate pact by 2015.
What we need next is a strategy that identifies our destination and how fast we will move to get there. We have the technology and the business case to meet science-based climate goals by the end of this decade, get off dirty fuels and move to 100 percent renewable energy today. As President Obama fills in the details of his plan, the best science should serve as his compass if we are to find the way to safer shores." [Top 10 Emerging Environmental Technologies]
Rhone Resch, president and CEO of the Solar Energy Industries Association
"This is a watershed moment in our nation's history. Today, climate change is a real and growing threat to America and the rest of the world. It's indisputable. Climate change threatens our economy, our future progress, our health and safety and even our way of life. Every day, the Earth suffers a little more from human neglect. We can't wish this problem away, and pointing fingers won't solve it, either.
This is our moment in time. America's solar energy industry stands ready to do our part to help fight climate change and usher in a new era of clean energy in America and around the world. Despite what some critics say, this isn't a choice between clean energy and a robust economy. We can have both, and solar is showing how to make that possible."
Mark Tercek, president and CEO of the Nature Conservancy
"There are simply some effects of climate change that, sadly, we are already seeing today, such as sea level rise and more severe and erratic weather patterns that result in increased storms, heat waves, floods and droughts. We need to adapt to make our farms, forests and coasts more resilient. Whenever and wherever possible, we should invest in natural defenses such as the protection of natural floodplains, healthy forests and the restoration of coastal features like oyster reefs, marshes, sand dunes and wetlands that help reduce risks by acting as buffers to waves and higher tides. These natural defenses are often more durable and cost-effective than traditional infrastructure, and is a smart investment that will save government money in the long run.
We recommend some important next steps in the challenge to deal with climate change, such as putting a price on carbon; conserving forests and keeping the carbon they store out of the atmosphere by reducing deforestation; investing in research and development that can lead to discoveries applicable in other countries like China and India; and coping with the impacts of climate change by promoting the use of natural defenses."
Sen. Ben Cardin (D-Md.)
"Science tells us that climate change is real and it is among the biggest global threats facing us today. It is not only an environmental issue — it is a public health issue, an economic issue, a national security issue. I applaud President Obama's decisive action on this critical challenge.
Clean air is good for the economy, as we have seen in Maryland, where our strong clean air rules have resulted in job creation and economic growth. Investing in renewable energy and energy efficiency will not only result in cleaner, healthier communities, it will also create jobs and a more resilient economy. We know the results of inaction: deadlier storms, rising sea levels, and crippling droughts and wildfires, with taxpayers shouldering the skyrocketing costs of disaster recovery. As a nation, we must act now to avert the worst effects of climate change."
David Yarnold, president and CEO of the National Audubon Society
"It's high time for bold action on climate pollution. In fact, we're making up for lost time. The good news is this isn't a blue, red or purple state issue. It's a core value, particularly for young people, and it's a promise to our kids and their future. If we take advantage of this moment, it's a chance for America to come out of the climate closet and to lead the way America is supposed to do. Whether you're talking about birds, wildlife or people, this is the most significant threat we all face, and addressing it is the most important thing we can do."
Ned Helme, president of the Center for Clean Air Policy
"Targeting greenhouse gas emissions from existing power plants is a game changer that shows the United States is serious about addressing climate change. But it is important that EPA be flexible about how utilities can comply. Combined heat and power technologies that produce electricity along with useful heat are promising and should be encouraged by the regulations. Another hopeful direction is increased reliance on abundant natural gas. By recommending a flexible approach, EPA's rules can reduce carbon pollution cost effectively and produce jobs that revitalize America's manufacturing sector. In fact, states in the industrial Midwest stand to benefit greatly despite what critics are saying. President Obama's announcement should be seized upon by the states as an opportunity to increase economic growth, not stifle it."
Bob Irvin, president of American Rivers
"Fighting climate change is not only our moral responsibility to our children and grandchildren, it is an opportunity to harness our country's unique strengths to create a stronger economy, healthier environment, and a better world. President Obama is taking action because Congress has failed to do so. We applaud President Obama for his leadership on climate change and for outlining a bold vision to put our country on a better path to the future.
The president's commitment to cut carbon pollution, help communities deal with the increasingly apparent impacts of climate change, and to position America as the global leader in clean energy technology will have a positive impact on America's rivers and the people who depend upon them. All of us at American Rivers look forward to working with the Obama Administration to implement the president's vision outlined today."
Sen. Sheldon Whitehouse (D-R.I.)
"For too long, the barricade of special interests in Washington has stopped Congress from acting against carbon pollution. President Obama knows that we can't wait to address this issue. We're already paying the costs of climate change. Our oceans are warmer, more acidic, and rising; our seasons are shifting; and the dice are loaded for more frequent and more severe extreme weather events. I applaud President Obama for taking action today to protect the planet for future generations."
Alden Meyer, strategy and policy director at the Union of Concerned Scientists
"President Obama has a little more than three years to cement a lasting legacy on climate change, and he'll need every last second. Americans are already dealing with worse droughts, wildfires and coastal floods, and the practical realities of climate change are forcing political leaders to make this a priority.
The president is absolutely right to emphasize preparedness. Mayors and governors are becoming climate change first responders and they need all the help they can get. The federal government needs to more effectively deliver the scientific information and planning support that communities need to cope with a changing climate. Of course, we need to do more than help our communities prepare for climate change. We need to address its cause."
Follow Denise Chow on Twitter @denisechow. Follow LiveScience @livescience, Facebook & Google+. Original article on LiveScience.com.
Stay up to date on the latest science news by signing up for our Essentials newsletter.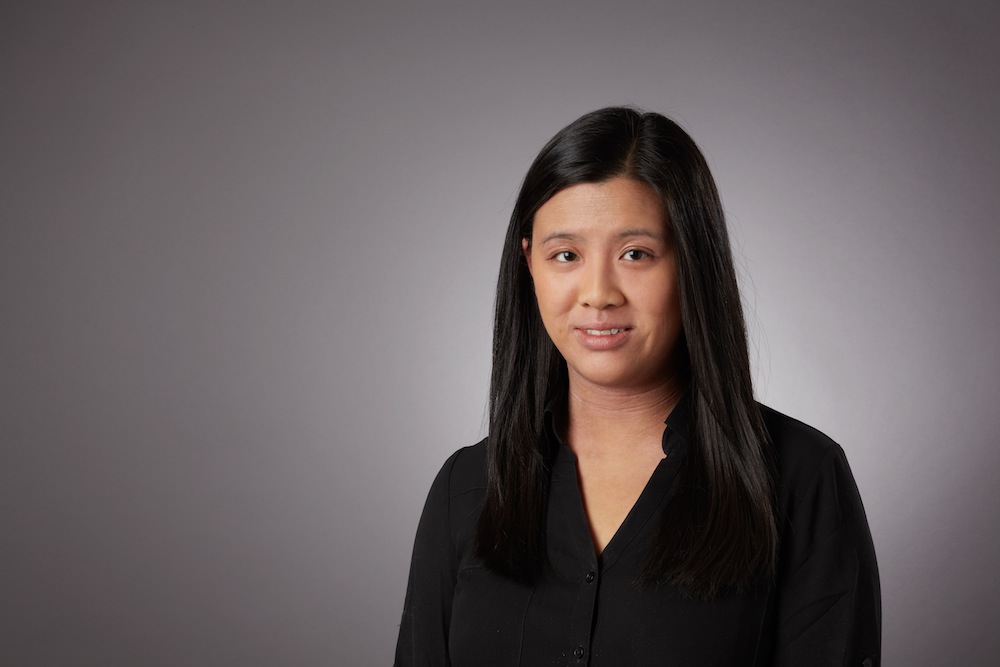 Denise Chow was the assistant managing editor at Live Science before moving to NBC News as a science reporter, where she focuses on general science and climate change. Before joining the Live Science team in 2013, she spent two years as a staff writer for Space.com, writing about rocket launches and covering NASA's final three space shuttle missions. A Canadian transplant, Denise has a bachelor's degree from the University of Toronto, and a master's degree in journalism from New York University.