Obama Reveals Bold New Climate Change Plan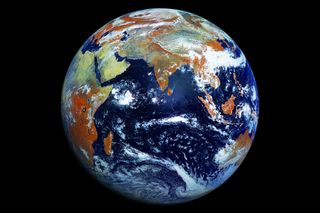 (Image credit: NTsOMZ)
President Barack Obama unveiled an ambitious new plan today (June 25) to curtail U.S. greenhouse gas emissions as part of a far-reaching climate change strategy that he said, "should send a strong signal to the world that America intends to take bold action to reduce carbon pollution."
Obama outlined the policy objectives — which focus on reducing the amount of carbon pollution in the United States, preparing communities to withstand the effects of a warming planet, and leading global efforts to fight climate change — in a speech this afternoon at Georgetown University in Washington, D.C.
"The question is not whether we need to act," Obama said in his address. "The overwhelming judgment of science — of chemistry and physics and millions of measurements — has put all that to rest. So the question now is whether we will have the courage to act before it's too late."
As part of the plan, Obama said he will direct the Environmental Protection Agency (EPA) to set standards for greenhouse gas emissions for new and existing power plants, which currently contribute 40 percent of the country's carbon emissions. These measures reinforce the president's earlier pledge to reduce greenhouse gas emissions 17 percent below 2005 levels by the year 2020. [8 Ways Global Warming Is Already Changing the World]
"About 40 percent of our carbon pollution comes from power plants, but there are no federal limits to the amount of carbon pollution those plants can pump into our air," Obama said. "It's not right, it's not safe, and it needs to stop."
Obama also emphasized efforts to develop and deploy clean energy alternatives, and stated his intent to expand renewable energy projects on public land.
The president's previous goal of establishing 10 gigawatts of renewable energy on public land by the end of 2012 was met by the Department of the Interior (DOI) ahead of schedule. In today's newly announced plan, Obama directs the DOI to permit enough wind and solar energy projects on public land to power more than 6 million homes by 2020.
While the president did not deliver a judgment today on the proposed Keystone XL pipeline, which would transport heavy oil from Canadian oil sands in Alberta to Gulf Coast refineries, Obama maintained that the project's environmental impact will be heavily considered in the decision-making process.
"Allowing the Keystone pipeline to be built would require a finding that doing so would be in our nation's interest, and our national interest will be served if this project does not significantly exacerbate the problem of carbon pollution," Obama said. "The net effects of the pipeline's impact on our climate will be absolutely critical to determining whether this project is allowed to go forward."
Yet, even mentioning the Keystone pipeline in today's address could be a signal of the administration's stance on the controversial project, said Victor Flatt, a professor of environmental law at the University of North Carolina School of Law in Chapel Hill, and director of the school's Center for Law, Environment, Adaptation, and Resources.
"I do think it tips their hand, and yet it does that while also distracting the president from what other people are going to consider a political decision," Flatt told LiveScience. "It's trying to couch it in terms that are not political, and basing it on scientific judgment of whether it will make climate change worse, which is what will, and should, drive the State Department's decision."
In today's speech, the president also took aim at climate change deniers, calling them "doomsayers," who will invariably claim that federal environmental regulations will come at the expense of jobs and a growing economy.
Instead, Obama said a low-carbon, clean air economy can be an engine of growth for decades to come, and that maintaining the health of the economy and preserving the wellbeing of the planet for future generations should not be mutually exclusive goals. [Images of Melt: Earth's Vanishing Ice]
"The problem with all these tired excuses for inaction is that it suggests a fundamental lack of faith in American business and American ingenuity," Obama said.
The announcement of a sweeping plan to address climate change already signifies an important shift in the political landscape, said Anthony Leiserowitz, director of the Yale Project on Climate Change Communication at Yale University in New Haven, Conn.
"It was, by far, the most comprehensive speech he's ever given on the issue," Leiserowitz told LiveScience. "Just the fact that he gave this speech is a major shift, especially for an administration that, for a number of years, has really avoided the topic."
Identifying a clear roadmap for reducing greenhouse gas emissions should provide the necessary assurances to companies and industry members that investing in sustainable energy is a priority, said Frank Lowenstein, Climate Adaptation Strategy Leader for The Nature Conservancy's Global Freshwater Team,
"A call to action and a clear direction is something the public, business community, and the world is hungry for," Lowenstein said.
According to senior White House officials, the president's plan relies on existing executive authority, which means none of the proposed measures require approval from Congress, where a number of climate change initiatives have stalled or been defeated in the past.
"For too long, the barricade of special interests in Washington has stopped Congress from acting against carbon pollution," Senator Sheldon Whitehouse (D-RI) said in a statement. "President Obama knows that we can't wait to address this issue. We're already paying the costs of climate change. Our oceans are warmer, more acidic, and rising; our seasons are shifting; and the dice are loaded for more frequent and more severe extreme weather events."
Still, the president stressed that even with these measures in place, the effects of climate change cannot be slowed, or reversed, overnight. As such, to prepare communities for the possibility of more frequent and severe weather events, Obama announced plans to help cities and towns become more resilient to the realities of a warming planet, which includes developing robust infrastructure to withstand storms and floods.
"Those who are already feeling the effects of climate change don't have time to deny it. They're dealing with it," Obama said, pausing frequently throughout his speech to wipe away perspiration from the sweltering summer heat in the nation's capital.
If addressing climate change is properly recognized as a priority, the president said the actions taken by the United States and the global community will "have a profound impact on the world we leave behind."
"We will have the satisfaction of knowing that the world we leave to our children will be better off for what we did," Obama said. "That's what we're fighting for. If we remember that, I'm absolutely sure we'll succeed."
Follow Denise Chow on Twitter @denisechow. Follow LiveScience @livescience, Facebook & Google+. Original article on LiveScience.com.
Stay up to date on the latest science news by signing up for our Essentials newsletter.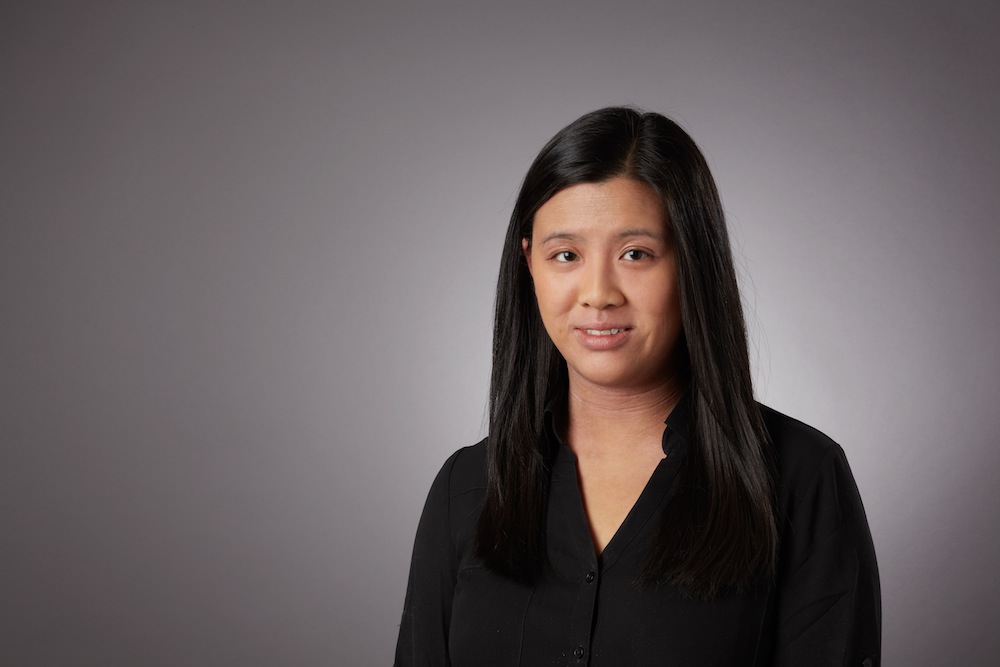 Denise Chow was the assistant managing editor at Live Science before moving to NBC News as a science reporter, where she focuses on general science and climate change. Before joining the Live Science team in 2013, she spent two years as a staff writer for Space.com, writing about rocket launches and covering NASA's final three space shuttle missions. A Canadian transplant, Denise has a bachelor's degree from the University of Toronto, and a master's degree in journalism from New York University.