Will July Become Hottest Month Ever Recorded?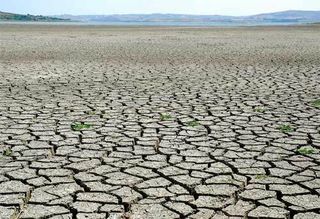 (Image credit: Dreamstime)
The all-time hottest month on record in the United States came in July 1936, during a low point for the country marred by the dust storms of the Dust Bowl and the Great Depression.
With reports of weather records pilling up this year, it may be natural to wonder if this summer, and specifically, this month, might surpass even this record.
That's unlikely, said Christopher C. Burt, the weather historian for the website, Weather Underground. "1936 is probably unassailable frankly," Burt said.
"I kind of doubt this past July will be warmer than 1936, because the Pacific Northwest was cooler than normal this July," Burt said. "In 1936, the whole country except New England and southern Texas was well above average."
July 1936 also brought some startling maximum high-temperature records, such as 121 degrees Fahrenheit (49 degrees Celsius) in Steele, N.D., and 120 degrees F (49 degrees C) in Alva, Okla.
However, 2012 has the advantage of warmer minimum temperatures; for instance, on July 14 and July 25, St. Louis tied its highest daily low of 86 degrees F (30 degrees C), a record first set in 1901. For the past two decades, average minimum temperatures have climbed, said Burt, who is the author of Extreme Weather: a Guide and Record Book (W.W. Norton, 2007).
The heat of 1936 came during a drought that lasted much of the 1930s and contributed to the dust storms the ravaged the plains. By the summer of 1936, much of the plains were no longer being cultivated, and the bare ground contributed to the high temperatures, Burt said.
This positive feedback effect is also likely at work in some parts of the country now experiencing drought, although not to the same degree as in 1936, Burt said.
His prediction: This July will rank in the top five hottest for the continental United States, since record keeping began in 1895.
Editor's Note: This story was updated on July 31 at 10:08 ET to correct the Celsius version of the temperature reported for Alva, Okla., in July 1936. It was 49 degrees Celsius, not 19.
Follow Wynne Parry on Twitter @Wynne_Parry or LiveScience @livescience. We're also on Facebook & Google+.
Stay up to date on the latest science news by signing up for our Essentials newsletter.
Wynne was a reporter at The Stamford Advocate. She has interned at Discover magazine and has freelanced for The New York Times and Scientific American's web site. She has a masters in journalism from Columbia University and a bachelor's degree in biology from the University of Utah.