Male Chimps Prefer Older Females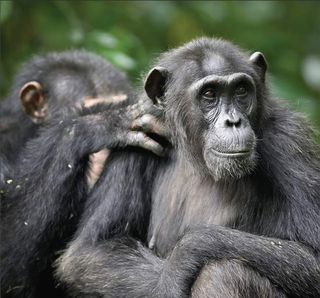 (Image credit: Jean-Michel Krief)
Males prefer older females, at least in the chimp world, scientists now report.
These findings, reported in the Nov. 21 issue of the journal Current Biology, could shed light on how the more chimp-like ancestors of humans might have behaved, said researcher Martin Muller, a biological anthropologist at Boston University.
Human men often prefer young women. One reason for this, scientists propose, lies in the human proclivity to form unusually long-term mating pairs. When combined with the natural urge to beget as many children as possible, since a woman's fertility is limited by age, men would find young women more sexually attractive.
Chimpanzees, unlike humans, do not form mating partnerships for long, and are instead promiscuous. Moreover, female chimps show no evidence of menopause, which means their fertility is not limited by age. This suggested male chimps might not care about the age of a mate as humans do.
Older is better
To test this prediction, Muller and his colleagues at Harvard investigated chimpanzees [image] at Kibale National Park in Uganda for eight years.
"It takes a lot of effort to find them in the forest and to follow them through a lot of thick vegetation and to try and record all this," Muller recalled.
Surprisingly, the scientists found male chimps preferred older females. Males approached older females more often for sex, and preferred clustering around older females that were in heat. Older females also had sex more frequently with high-ranking males and more regularly triggered male-on-male aggression during mating contests.
"The stereotypical view of human mating involves males wanting to be promiscuous and females being coy, but in chimps you see young females being very interested in mating with all the males, maybe going male to male and presenting their sexual swellings, sometimes grabbing their penis and playing with them, and the males just ignore them," Muller told LiveScience.
Reasons unclear
It remains uncertain as to why male chimps would prefer older females, as opposed to not caring about age at all.
"Hormonal data collected noninvasively from urine samples suggest older females are more fecund. Perhaps this is a matter of their higher rank— older females tend to be dominant over younger ones, which gives them preferred access to the best foods, so they may be more likely to conceive," Muller said.
In addition, the older females get, the more fit they might show themselves to be against the hardships of life, and thus could lead to equally robust children, which males could find attractive. Alternatively, older females might have accumulated mothering experience, leading to increased infant survivorship. "Or it might be any combination of these, or all of them," Muller said.
To tease out why exactly human men favor young women and chimp males prefer older females, Muller suggested researching what other primate males look for, such as gibbons, who like humans form long-term mating pairs but like chimps do not have menopause.
Sex Quiz: Myths, Taboos and Bizarre Facts
Stay up to date on the latest science news by signing up for our Essentials newsletter.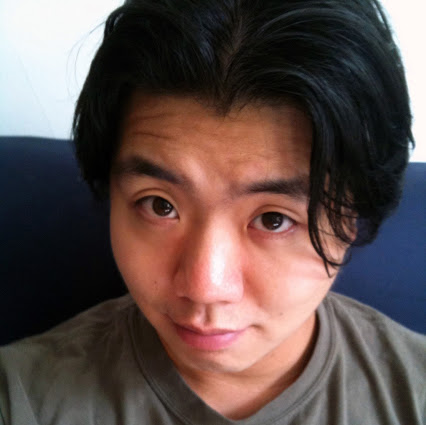 Charles Q. Choi is a contributing writer for Live Science and Space.com. He covers all things human origins and astronomy as well as physics, animals and general science topics. Charles has a Master of Arts degree from the University of Missouri-Columbia, School of Journalism and a Bachelor of Arts degree from the University of South Florida. Charles has visited every continent on Earth, drinking rancid yak butter tea in Lhasa, snorkeling with sea lions in the Galapagos and even climbing an iceberg in Antarctica.