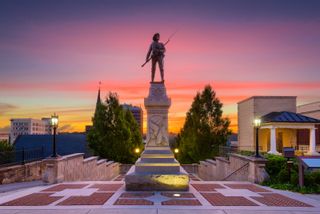 (Image credit: Shutterstock)
Last updated on April 23 at 10:10 a.m. E.D.T.
Virginia is reporting 10,998 confirmed cases of COVID-19, along with 1,753 people who have been hospitalized and 372 deaths, according to the Virginia Department of Health. That puts Virginia in the top half of states with U.S. coronavirus cases; it is the 12th most populous state. About 64,518 people have been tested.
Virginia also began listing the total number of outbreaks in the state; that currently stands at 168. Most, or about 92, of those outbreaks occurred in long-term-care facilities, 38 occurred in "congregate" settings, 18 in healthcare settings, 14 in correctional facilities, six in educational settings and one in another, unspecified setting.
People of every age are testing positive for the disease, but most deaths and hospitalizations are occurring in those over age 40. About 71% of cases are occurring in those over age 40, while 89% of hospitalizations have occurred in those over age 40 and 99% of deaths have occurred in those over age 40. One person in their 20s, and two in their 30s have died of the virus.
Latest updates
—New cases dropped for three days in a row as of Monday (April 20), NBC Washington reported. Gov. Ralph Northam had previously said he wants to see at least 14 days of declining numbers before things can be reopened.
—On Friday (April 17) Northam said the state's rising case count suggested it was not yet ready to reopen. "Just like everybody, I want to get back to being as near normal as we can as soon as possible, but we have to be patient," Northam said during a coronavirus news briefing. Among the criteria required before reopening is feasible: a consistent decrease in case counts for 14 days, and enough testing supplies and contact tracing infrastructure to quickly identify and isolate new cases once they occur, Northam said.
—On Wednesday (April 15) Gov. Ralph Northam announced an extension of executive order 53, which closed nonessential businesses and mandated social-distancing guidelines for those that remain open. The updated order is in effect until May 8.
—About 65% of all known COVID-19 cases in the state are tied to distinct clusters of local transmission, according to WTVR.
—Virginia received a new shipment of personal protective equipment, Northam announced on Wednesday (April 8). The state will receive 1.5 million pairs of gloves and 430,000 N95 masks, NBC12 reported.
—Virginia's total COVID-19 count likely represents a significant undercount, due to limited testing, the Richmond Times-Dispatch reported. For instance, a dashboard that tracks local hospitalization, run by the Virginia Hospital and Healthcare Association (VHHA), notes at least 1,287 people being treated for COVID-19 in the state's hospitals, with another 721 who have been discharged already. The total number of reported cases, at 3,333, is roughly three times the total number of people known to be hospitalized in the state. Because around 80% of COVID-19 cases are thought to be mild and not require hospitalization, there are likely many more undetected cases in the community. Currently, 4228 people are in intensive care units and 276 are on a ventilator, according to the VHHA dashboard.
—Virginia will begin using genetic testing to analyze samples of SARS-CoV-2 taken from patients in the state. This genetic sequencing will allow researchers to trace the origin and spread of the disease. Genetic analysis will also allow researcher to track whether the virus is mutating, or changing, in significant ways. So far, studies suggest the SARS-CoV-2 virus mutates much more slowly than the influenza virus.
—Northam is allocating $2.5 million to temporarily house some of the 1,500 state residents who are homeless during the pandemic, Richmond.com is reporting. That funding will provide money for food, housing (such as motel rooms) and transportation. The Federal Emergency Management Agency will be providing some funding as well, for those who test positive for COVID-19, for those older than 65, and for those with certain preexisting conditions.
—The University of Virginia is enrolling patients in a clinical trial of an experimental antiviral treatment, remdesevir, made by Gilead Sciences. The trial will enroll 440 people worldwide who are hospitalized with severe COVID-19, to see if the antiviral drug improves their outcomes.
—The Army Corps of Engineers is surveying the state for 41 potential sites of makeshift hospitals. Some candidates include the Exxon Mobil facility in Fairfax, the Hampton Convention Center and a yet-to-be-announced site in Richmond, NBC12 reported.
Timeline of coronavirus in Virginia
March 30: Gov. Ralph Northam issues a statewide "stay at home" order to slow the spread of COVID-19. The new proclamation, executive order 55, will remain in place until June 10, unless otherwise rescinded or updated by a new executive order. People will be required to stay at home except for allowable travel, including to seek medical attention, work, care for family or household members, volunteer, travel to educational institutions, obtain goods and services like groceries, prescriptions, or other services previously laid out in executive order 53. Exercise outside is also permitted, assuming people maintain social distancing guidelines. The order also closes higher learning institutions for in-person classes. Public beaches will be closed, except for exercising and fishing, and campgrounds will be closed for all reservations made for less than 14 days.
March 25: Northam directs medical facilities to postpone elective surgeries, in order to free up resources such as masks and ventilators, that are critical for fighting the COVID-19 pandemic.
March 23: Northam ordered the closure of all K-12 schools through the end of the year. Northam also signed executive order 53, which as of midnight March 24, ordered nonessential business, such as those in entertainment and recreation to close. The order also mandates that non-essential retail must limit patrons to 10 per store, with at least 6 feet (1.8 meters) of distance between them, or must close. Essential businesses, such as medical offices, grocery stores, pharmacies, gas stations and hardware stores, can remain open during normal business hours, but must also maintain social distancing. Though businesses may remain open that provide nonessential services, they must prioritize telework options wherever possible, the executive order said.
March 16: Northam ordered K-12 schools across the state to close for two weeks.
March 14: The state reports its first death from COVID-19, in a man in his 70s in the Peninsula Health District.
March 13: The first reported case of COVID-19 is announced, in a Harrisonburg patient in his 60s who was hospitalized at Sentara RMH Medical Center for pneumonia-like symptoms.
Cases by locality:
Originally published on Live Science.
Stay up to date on the latest science news by signing up for our Essentials newsletter.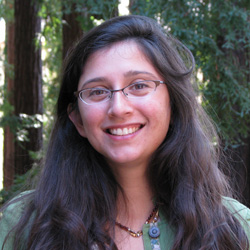 Tia is the managing editor and was previously a senior writer for Live Science. Her work has appeared in Scientific American, Wired.com and other outlets. She holds a master's degree in bioengineering from the University of Washington, a graduate certificate in science writing from UC Santa Cruz and a bachelor's degree in mechanical engineering from the University of Texas at Austin. Tia was part of a team at the Milwaukee Journal Sentinel that published the Empty Cradles series on preterm births, which won multiple awards, including the 2012 Casey Medal for Meritorious Journalism.