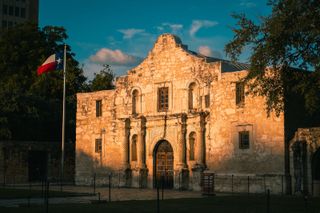 (Image credit: Shutterstock)
Last updated on Tuesday, May 5 at 1:30 p.m. E.D.T.
Texas currently has 33,369 confirmed cases of COVID-19, according to the state's Department of Health and Human services. At least 905 people have died and an estimated 16,090 people have recovered. Texas is the second-most populous state, but is far from the state with the most U.S. coronavirus cases; as of Friday, several states had more cases than the Lone Star State.
Texas likely has more cases than reported; though 407,398 tests have been conducted, that represents a relatively low rate of testing per capita.
Latest updates
—Texas began reopening its economy May 1, allowing retail, movie theaters, restaurants and other businesses to reopen at 25% occupancy. Museums and libraries will also reopen at 25% reoccupancy, though patrons will be barred from touching hands-on exhibits, the Texas Tribune reported. A second phase, which will allow 50% occupancy, could come as soon as May 18. Gov. Greg Abbott's executive order supersedes local jurisdiction orders, meaning counties that have more restrictive guidelines reopened despite them.
—The Lone Star State also logged its worst week yet in terms of deaths and infections, the Houston Chronicle reported. The week that ended May 1 logged 7,000 new cases and 221 deaths, an increase of 24% and 33%, the Chronicle reported.
—A new model from the University of Texas at Austin predicts that the Lone Star State hit its peak on April 26. The model uses mobile phone location data to see how social-distancing has impacted people's movement, but unlike statistical epidemiological models, which try to forecast the number of cases and deaths based on the transmissibility and time-course of a disease, this model uses statistical curve-fitting to try to predict deaths. Similar models, such as one by the University of Washington's Institute for Health Metrics model, have been criticized for failing to predict deaths and hospitalizations even a day or two into the future.
—Abbott issued an executive order mandating a "Strike Force to Open Texas" that will help guide the reopening of the state's economy in line with medical guidance, according to the order. The executive order says retail businesses are free to open after April 24. Businesses that reopen should adhere to certain social distancing guidelines, such as being screened for symptoms of COVID-19, contact with a known infected case or a fever exceeding 100.0 degrees Fahrenheit (37.8 degrees Celsius). Employees must be trained in environmental safety policies, wear face coverings, and maintain at least 6 feet (1.8 meters) distance from others. Schools will remain closed through the end of the year.
—At least 160 of 1,222 nursing homes in the state have at least one case of COVID-19, and 38 residents or staff members have died, the Texas Tribune reported.
—Rural Texas counties seem to have been mostly spared so far from COVID-19. However, a new model from the University of Texas at Austin suggests there may be silent spread across these rural areas. Of Texas' 254 counties, 164 have reported positive cases, and those counties likely have at least a 50% chance of having hidden community transmission, Texas Monthly reported. Counties with three or more cases have a 79% chance of having hidden community spread.
—Roughly 75% of deaths have occurred in those over age 60, according to the Dallas Morning News. However, several people in their 40s and 30s have died -- among them was Adolph "T.J." Mendez of New Braunfels. The 44-year-old was described by his family as a "perfectly healthy" father of six, who worked out and took vitamins every day, according to the New Braunfels Herald-Zeitung. In Dallas County, a 17-year-old Lancaster girl died of COVID-19, the Dallas Morning News reported. The teen, Jameela Dirrean-Emoni Barber, had no underlying conditions and was a member of the National Honor Society, a junior Reserve Officers' Training Corps member, and a " delight to have around," her principal, Eleanor Webb, told the Dallas Morning News.
—Texas Department of Public Safety workers are stepping up efforts to track visitors from other states. Checkpoints had been set up along the Texas-Louisiana border, and drivers were required to provide personal information, such as their names, contact information and where they planned to self-quarantine.
—A nursing home in Texas City had nearly 80 residents who tested positive for COVID-19. About 30 of them have received the antimalarial hydroxychloroquine, Abbott said. The governor said he would provide updates on those patients' outcomes.
—The majority of patients at a San Antonio nursing home and rehabilitation center have tested positive for the new coronavirus, the Texas Tribune reported. A total of 67 of 84 residents have tested positive, along with eight of the 60 staff members, according to the Texas Tribune. At least two of the staffers who tested positive also worked in other facilities. In response, San Antonio mayor Ron Nirenberg said he was amending his public health order to prohibit staffers from working in multiple facilities.
—Several clinical trials of COVID-19 treatments are starting up or underway in Texas: UT Southwestern in Dallas is beginning two trials of the antiviral remdesevir, as well as one of the anti-inflammatory drug sarilumab, to see if it can reduce the deadly immune overreaction, according to the Dallas Morning News. And Houston Methodist is testing the use of convalescent plasma, or an infusion of antibodies from people who have recovered from the disease.
—At least 44 students at the University of Texas at Austin (UT Austin) tested positive for COVID-19 after attending a spring break trip to Mexico, according to The New York Times. The group of 70 spring breakers took a chartered flight on March 14 and most returned on March 19, according to The Times.
—Abbott issued an executive order telling people statewide to stay at home, though he declined to call it a "shelter-in-place" order. Schools will remain closed till May 4, according to the new order. Like similar orders in other states, this one asks people to stay home except when pursuing activities such as getting groceries, exercising, or going to work in essential industries.
Coronavirus science and news
Timeline of coronavirus in Texas
May 1: Gov. Greg Abbott allows businesses such as shopping malls, movie theaters and restaurants to reopen provided they limit themselves to 25% occupancy.
April 17: Abbott issues an executive order that enables the reopening of business as of April 24. Businesses will still have to adhere to certain guidelines, such as social distancing and fever and symptom checks.
April 12: Gov. Greg Abbott extended his disaster proclamation, which was initially issued March 13.
March 31: Gov. Greg Abbott issued an executive order asking people to stay home for the month of April, except to pursue essential activities, such as procuring food, medicine, caring for a loved one or pet or getting exercise. Those who work in one of several essential industries, such as the energy sector, healthcare or critical manufacturing, will be able to go to their jobs. Religious services are considered an essential service, and so the new order supersedes more stringent orders on the county level that had prohibited large gatherings for any reason. The new order is more stringent than Abbott's March 19 one, which asked people to limit gatherings larger than 10 people. This one asks people to minimize all exposure to people outside their household whenever possible.
March 31: Abbott extended the closure of schools and non-essential businesses until at least May 4.
March 29: Abbott issued a new executive order to prevent imported cases entering the state. The order requires anyone who enters the state from one of several hard-hit regions to undergo a mandatory 14-day self-quarantine, KXAN reported. Those regions include Atlanta, Miami, Detroit, the states of New York, New Jersey, Connecticut, Louisiana and California. Travel is being restricted by road and air. Visitors must register with state troopers and will be subject to check-ins. Those who violate the order face 180 days in jail or a $1,000 fine, or both, according to KXAN.
March 29: Abbott also issued an executive order to prevent the release of "dangerous criminals and felons" during the outbreak. Some of the largest county jails in the state — including those in Dallas and Harris County — have outbreaks, and officials have considered shrinking populations and releasing some of those housed there. The new order prevents those who have been accused of or convicted of violent crimes from being released from jail unless they pay bail.
March 25: President Donald Trump approved Abbott's disaster declaration, which enables the federal government to provide aid to the Lone Star State.
March 25: Austin issues a stay-at home order. Those who violate the order can be fined $1,000 or spend 180 days in jail, or both.
March 24: Harris County, which houses large swaths of Houston, issued a "stay at home, work safe" order similar to the one instituted in Dallas County.
March 22: Dallas County Judge Clay Jenkins issues a "stay home, stay safe" order for the county. The order requires people to say in their homes as much as possible, with only essential businesses staying open. People are allowed to venture out to get groceries, perform essential work, get medicine, care for others, and get exercise. Takeout and delivery remain options for restaurants.
March 19: Dr. John Hellerstedt, commissioner of the Texas Department of State Health Services. The coronavirus "has created an immediate threat, poses a high risk of death to a large number of people, and creates a substantial risk of public exposure because of the disease's method of transmission and evidence that there is community spread in Texas." This is the first time in 119 years that the state has declared a public health disaster, the Houston Chronicle reported.
March 19: Abbott closes bars, restaurants and K-12 schools through April 3. The executive order also bans gatherings of more than 10 people.
March 13: A man in his 90s from MAtagorda County becomes the state's first known death from COVID-19.
March 4: The first reported case of COVID-19 occurs in Texas, in a man in his 70s from Fort Bend County, who had recently traveled abroad.
Cases by county:
Cases by age
Originally published on Live Science.
Stay up to date on the latest science news by signing up for our Essentials newsletter.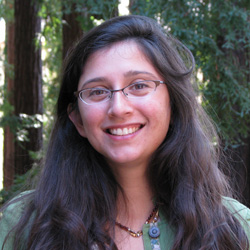 Tia is the managing editor and was previously a senior writer for Live Science. Her work has appeared in Scientific American, Wired.com and other outlets. She holds a master's degree in bioengineering from the University of Washington, a graduate certificate in science writing from UC Santa Cruz and a bachelor's degree in mechanical engineering from the University of Texas at Austin. Tia was part of a team at the Milwaukee Journal Sentinel that published the Empty Cradles series on preterm births, which won multiple awards, including the 2012 Casey Medal for Meritorious Journalism.