Last updated March 29 at 1:15 p.m. ET.
Oregon has confirmed 479 cases of COVID-19 as of Saturday (March 28). More than 10,100 tests have been completed, according to the state's health department. On the list of states with the most U.S. coronavirus cases, Oregon is on the lower end, though with similar rates to Kentucky and Oklahoma, both of which have similar population numbers. At least 117 people are hospitalized with the virus in the state. Thirty-one of those patients are using ventilators.
Ten of the cases are in people ages 19 and younger, 39 are in 20- to 29-year-olds, 60 are in 30- to 39-year-olds, 95 are in 40- to 49-year-olds, 91 are in 50- to 59-year-olds, 92 are in 60- to 69-year-olds, 49 are in 70- to 70-year-olds, and 42 are in people older than 80. The age of one person was not available.
At least 14 cases are linked to the Edward C. Allworth Veteran's Home in Lebanon, in Linn County, where half of those infected are over the age of 90, according to Oregon Live.
The state has seen 13 deaths from the coronavirus. According to the Oregon Health Authority, the first individual was a 70-year-old man who died on Saturday (March 14) in Multnomah county. His was the first of two deaths in Multnomah County. The other deaths occured in Clackamas County (2), Lane County (1), Linn County (1), Marion County (3), Yamhill County (1) and Washington County (3).
On March 26, there were 283 available adult ICU beds and 746 available ventilators in Oregon, according to the Oregon Health Authority. A modeling study released Thursday (March 26) found that Oregon's stay-at-home order may be enough to prevent the state's healthcare system from becoming overwhelmed, as long as 9 out of 10 Oregonians follow the order, OregonLive reported.
Oregon Live reported on Tuesday (March 24) that about 1 in 20 emergency room visits in the state are now related to COVID-19-like symptoms. While influenza case numbers are now dropping, visits to the ER for influenza-like symptoms (fever and sore throat or a cough), are on the rise, according to Oregon Health Authority data cited in the report.
Oregon Governor Kate Brown issued a statewide stay-at-home order on Monday (March 23), prohibiting citizens from congregating in public or at businesses unless for essential activities such as grocery shopping. Some playgrounds and other outdoor recreation facilities, including campgrounds, will be closed, the Lebanon Express reported.
Following the business closures, Oregon has seen a surge in unemployment claims. The state saw 23,000 new claims last week, OregonLive reported.
Cases by county:
Benton: 5
Clackamas: 31
Clatsop: 2
Columbia: 1
Deschutes: 18
Douglas: 4
Grant: 1
Hood River: 1
Jackson: 6
Josephine: 4
Klamath: 2
Lane: 9
Lincoln: 1
Linn: 28
Marion: 83
Morrow: 1
Multnomah: 67
Polk: 10
Umatilla: 3
Union: 1
Wasco: 2
Washington: 122
Yamhill: 11
Gov. Brown declared a state of emergency in Oregon on March 8. On Thursday (March 11), Brown ordered all K-12 schools in the state to close through the end of March, a closure that was extended until April 28 on March 18. On Monday (March 16), the governor banned public gatherings of more than 25 people for at least a month and ordered restaurants and bars to end dine-in services. On Tuesday, the state restricted visitors to nursing homes and long-term care facilities, according to Oregon Public Broadcasting (OPB). The state's ski areas began closing on March 14, according to OPB.
On Thursday (March 18), Oregon Governor Kate Brown warned that the state is "a couple days off" from running out of personal protective equipment for medical personnel, and called for citizens and businesses with stores of masks, gloves or gowns to donate them to the state via myoregon.gov.
On Saturday (March 28), the state announced that customers would be allowed to pump their own gas until at least April 11, a controversial decision in a state where self-service is typically limited, OregonLive reported.
Coronavirus science and news
Originally published on Live Science.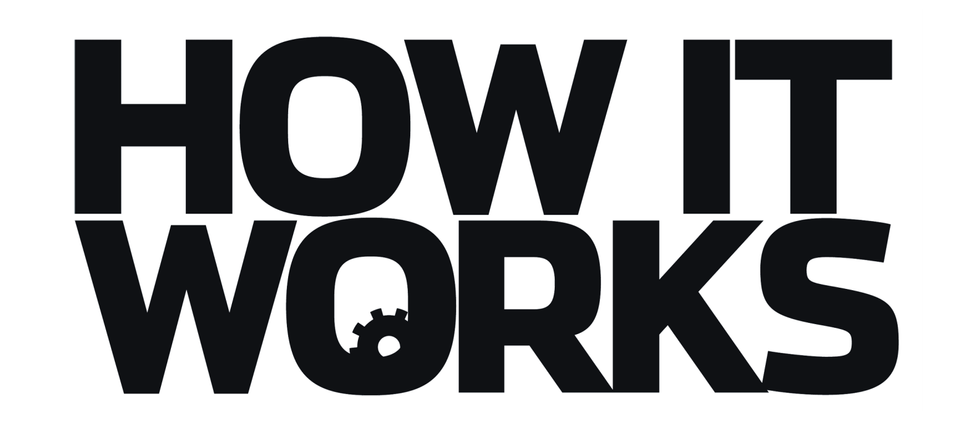 OFFER: Save at least 53% with our latest magazine deal!
With impressive cutaway illustrations that show how things function, and mindblowing photography of the world's most inspiring spectacles, How It Works represents the pinnacle of engaging, factual fun for a mainstream audience keen to keep up with the latest tech and the most impressive phenomena on the planet and beyond. Written and presented in a style that makes even the most complex subjects interesting and easy to understand, How It Works is enjoyed by readers of all ages.
View Deal