Human brain looks years 'older' after just one night without sleep, small study shows
A study suggests that just one night of sleep deprivation may be linked to structural changes in the brain, similar to those seen in aging.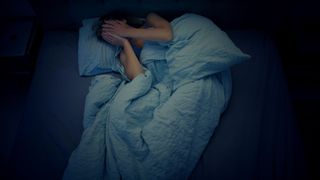 (Image credit: janiecbros via Getty Images)
Going just one night without sleep may make the brain look older, as if it had suddenly aged one to two years overnight, a new study suggests.
However, these changes seem to disappear after a good night's rest.
In the study, researchers used machine learning to generate "brain age" estimates from magnetic resonance imaging (MRI) scans of sleep-deprived people's brains, which they compared to MRIs of those same people's brains after a full night's sleep. The results, published Feb. 20 in the Journal of Neuroscience, suggest that one night of complete sleep deprivation produces changes in the brain similar to those seen after one or two years of aging.
Brain age is "a very interesting measure in terms of looking at how that changes from the sleep loss," said Judith Carroll, an associate professor of psychiatry and biobehavioral sciences at the University of California, Los Angeles who was not involved in the study.
Related: What happens in your brain while you sleep?
The researchers pulled from five existing data sets, which included data from 134 participants in four groups: total sleep deprivation (no sleep for one night), partial sleep deprivation (three hours time in bed for one night), chronic sleep deprivation (five hours in bed each night for five nights) and a control group (eight hours in bed each night). Each group had at least one night of baseline sleep, where they spent eight hours in bed, before sleep deprivation; most groups also had a full night of recovery sleep afterwards.
Everyone had an MRI taken after each night, allowing researchers to compare how their brains looked before and after sleep deprivation, and after a full night's rest.
The researchers determined the apparent ages of the participants' brains using a machine-learning algorithm called brainageR, which was trained on data from more than 3,000 people. The publicly available algorithm predicts a person's chronological age from their brain MRIs based on how healthy brains typically look at given ages, in terms of their tissue and fluid volume. In past tests, researchers found that brainageR could accurately predict age within about four years.
In their new study, the researchers found that, for the group that got no sleep for one night, brainageR estimated that they were one to two years older, on average, than they were predicted to be at baseline. These differences vanished after a night of recovery sleep.
The partial and chronic sleep deprivation groups didn't have significant differences in their age predictions, compared to control.
These results jibe with earlier research on the effect of sleep deprivation on the brain. There's evidence that several types of changes take place in the brains of sleep-deprived people, including changes in fluid distribution and gray matter volume.
This "widespread change in brain morphology … would be captured with this method of brain age as well," study senior author Dr. David Elmenhorst, a professor in the Institute of Neuroscience and Medicine at the research institution Forschungszentrum Jülich in Germany, told Live Science. Crucially, he framed the results not as actual aging but rather as changes that the machine-learning algorithm interpreted as aging.
Because the study found this effect only in the total sleep deprivation group, it's hard to say what the results might mean for the effects of sleep deprivation in real life, Carroll said. "I'm not sure that we can say anything about long-term effects of chronic sleep loss, because even the chronic condition's only five days," she said.
The study was also relatively small. Elmenhorst said a larger sample size might highlight smaller effects in the other groups, like a brain age increase of a few months. Future research could also incorporate people who experience chronic sleep deprivation, such as people who do shift work, Carroll said.
"A lot of individuals really struggle to sleep [during the day] when they're awake all night," she said. "Something that looks more closely at this in those groups, I think could be really valuable and more informative."
Stay up to date on the latest science news by signing up for our Essentials newsletter.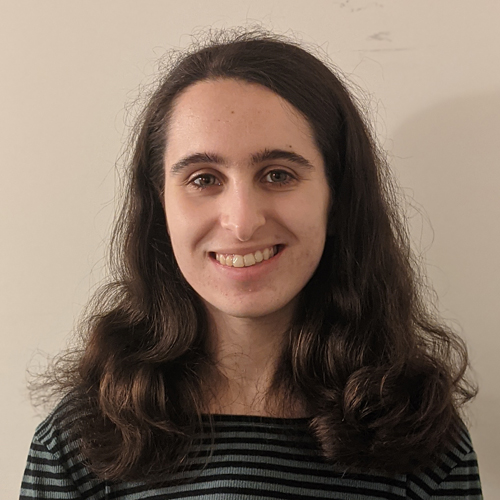 Rebecca Sohn is a freelance science writer. She writes about a variety of science, health and environmental topics, and is particularly interested in how science impacts people's lives. She has been an intern at CalMatters and STAT, as well as a science fellow at Mashable. Rebecca, a native of the Boston area, studied English literature and minored in music at Skidmore College in Upstate New York and later studied science journalism at New York University.