Pandemic will cause 400,000 extra deaths in the US this year, study suggests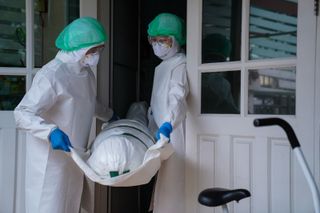 (Image credit: Panyawat Boontanom / EyeEm/Getty)
A staggering 400,000-plus excess deaths may occur in the U.S. by the end of the year as a result of the COVID-19 pandemic, a new study suggests. That estimate includes people who died from COVID-19, as well as those who died because of disruptions caused by the pandemic.
In the study, published Monday (Oct. 12) in the journal JAMA, researchers analyzed data on overall U.S. deaths over a 5-month period in 2020. The authors used this data to estimate excess deaths, that is, the number of deaths beyond what would be expected based on historical trends.
The researchers found that from March 1 through Aug. 1, there was a 20% increase in U.S. deaths beyond what was expected, representing 225,530 excess deaths. Of these, two-thirds were directly attributed to COVID-19, while the rest were due to other conditions. Some of these non-COVID-19 deaths may have in fact been due to COVID-19 infections that went unrecognized, while others may have been related to disruptions from the pandemic, according to the study, led by Dr. Steven Woolf of Virginia Commonwealth University School of Medicine.
For example, some deaths may have occurred among those who postponed going to the doctor due to fear of being infected with COVID-19. Interestingly, the authors found a significant increase in deaths due to heart disease during the spring surge of COVID-19 cases.
Based on this study, showing more than 225,000 excess deaths over a 5-month period, the total number of excess deaths for 2020 — compared with previous years — is likely to be greater than 400,000, Dr. Howard Bauchner, editor-in-chief of JAMA, and Dr. Phil Fontanarosa, executive editor of JAMA, wrote in an editorial accompanying the study. (This estimate assumes that a similar number of excess deaths will occur over the period from August through December as occurred from March through August.)
"These deaths reflect a true measure of the human cost of the Great Pandemic of 2020," the editorial said. They "far exceed the number of U.S. deaths from some armed conflicts, such as the Korean War and the Vietnam War … and approach the number of deaths from World War II." (More than 405,000 Americans are estimated to have died in WWII, according to the editorial.)
The findings from Woolf and colleagues further confirm that official tallies of U.S. COVID-19 deaths are underestimates. Indeed, according to data from Johns Hopkins University, the U.S. surpassed 200,000 COVID-19 deaths on Sept. 22, but the new study found that excess deaths surpassed this level more than a month earlier.
Far-reaching effects
The COVID-19 tragedy has far-reaching ramifications, particularly for mental health. "The effect of COVID-19 deaths on mental health will be profound," Dr. Naomi Simon, director of the Anxiety and Complicated Grief Disorders program at NYU Grossman School of Medicine, and colleagues wrote in a "viewpoint" article accompanying the study. The viewpoint notes that "each COVID-19 death leaves an estimated 9 family members bereaved," translating to millions of bereaved individuals in the country. In addition, "the stress and social disruption caused by the pandemic has heightened depression and anxiety globally, and is adversely affecting many individuals with preexisting psychiatric disorders and substance use disorders," they wrote.
The viewpoint authors say the first wave of COVID-19 deaths and disruptions will bring a "second wave" of mental health effects. The authors call for increased screening to identify people at high risk of developing mental health conditions, as well as increased training to health professionals to treat people with prolonged grief, depression, traumatic stress and substance abuse.
A second viewpoint article, by Dr. Lisa Cooper, of Johns Hopkins University School of Medicine, and David Williams, of the Harvard T.H. Chan School of Public Health, underscores the disproportionate effect of COVID-19 on communities of color. In mid-August, the hospitalization rate for COVID-19 was nearly five times higher among Black Americans, and the death rate two times higher, than those for white populations, according to the Centers for Disease Control and Prevention. Cooper and Williams call for a "restorative justice" plan that "recognizes the sacrifices and contributions these communities have made for and to the US." The multifaceted plan would include societal investments in affordable housing and healthy neighborhood environments, universal access to health care, and much more, the viewpoint said.
"The COVID-19 pandemic has further compounded health, social and economic disparities in communities of color," Cooper and Williams wrote. "The effects of 2020 will be felt for years to come; however, critical steps can be taken to interrupt the course and reduce further harm."
Originally published on Live Science.
Stay up to date on the latest science news by signing up for our Essentials newsletter.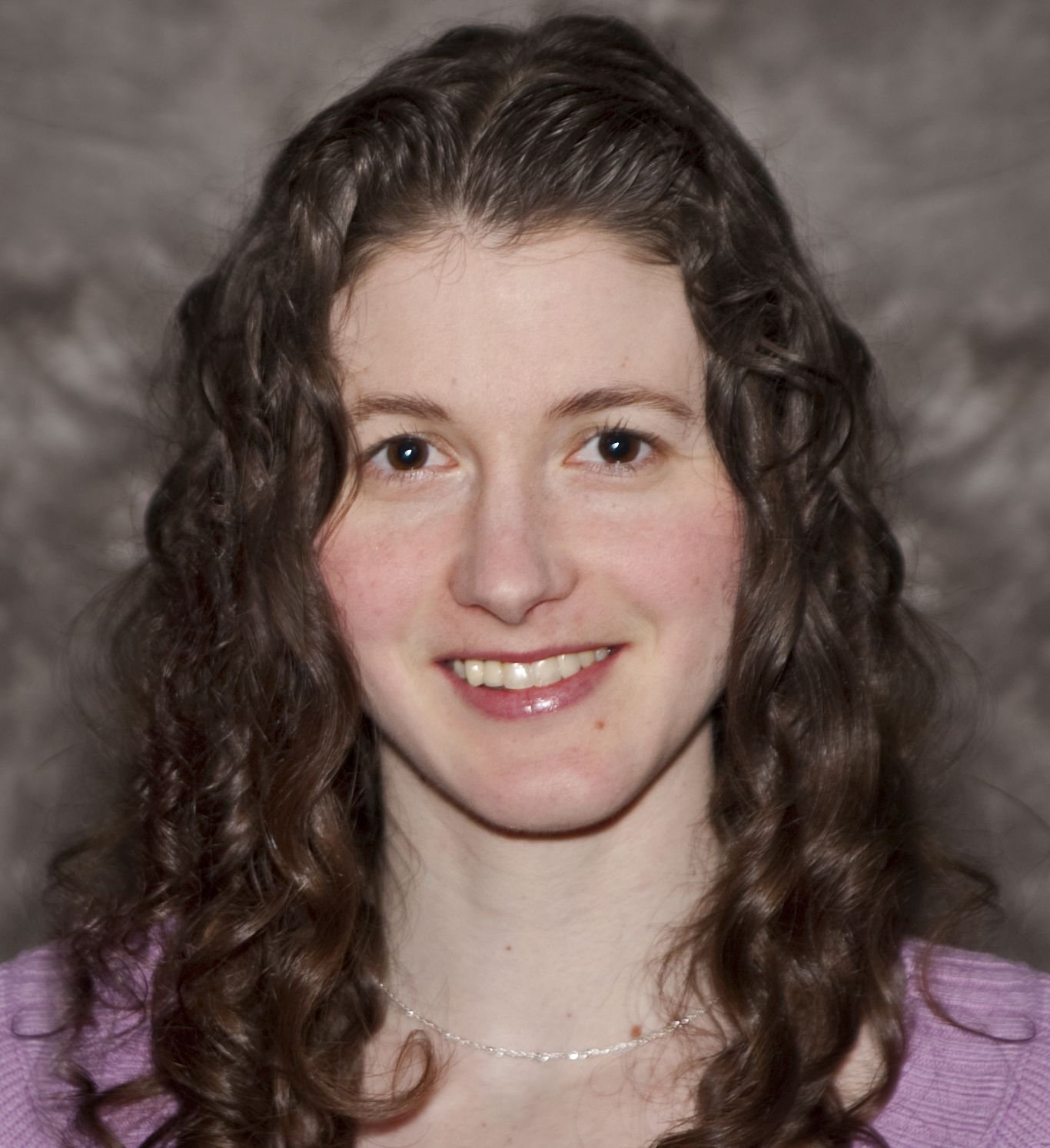 Rachael is a Live Science contributor, and was a former channel editor and senior writer for Live Science between 2010 and 2022. She has a master's degree in journalism from New York University's Science, Health and Environmental Reporting Program. She also holds a B.S. in molecular biology and an M.S. in biology from the University of California, San Diego. Her work has appeared in Scienceline, The Washington Post and Scientific American.
Can The Measles, Mumps and Rubella Vaccine Protect Us Against COVID-19?

"During 2019, Hong Kong instituted a free Mumps, Measles and Rubella (MMR) vaccination program for all adult healthcare workers, airport staff and foreign domestic helpers, and also made MMR vaccinations available to many other adults seeking them. Hong Kong continued this program into 2020. Only four people have died from COVID-19 in all of Hong Kong despite its proximity to] the epicenter of the pandemic, just 563 miles away in Wuhan, China. Hong Kong is the world's fourth most dense country in the world with a population nearly the size of New York City. . ." (https://www.researchgate.net/publication/341354165_MMR_Vaccine_Appears_to_Confer_Strong_Protection_from_COVID-19_Few_Deaths_from_SARS-CoV-2_in_Highly_Vaccinated_Populations, May 2020).

Late summer was tough on Hong Kong and they had more deaths from Covid-19, but it is still only 105 total deaths. New York City, on the other hand, has had 23,873 deaths from Covid-19.

Have you ever wondered why kids aren't dying from Covid-19 and seniors are? The MMR was developed 50 years ago in 1971 and is routinely administered to children in the U.S. But seniors born before the advent of the MMR, usually don't get the shot series. Is the MMR saving our children from COVID-19? There is a current MMR evaluation under way for 30,000 health care workers against COVID-19. (FUwzb7FGsEc

View: https://www.youtube.com/watch?v=FUwzb7FGsEc

) I understand that a test of the MMR vaccine vs. placebo effects is important, but I didn't want to wait for those test results. If it is good enough for 30,000 health care workers, it is good enough for me. I got the first shot a couple weeks ago and will get the second shot 28 days later. Even if the shot has zero effect for COVID-19, it still protects against measles, mumps and rubella. The protective effect may be limited for COVID-19 to a few months or a couple of years, but that might be all we need to protect us until the real COVID-19 vaccines are available.

The MMR shots have been used for 50 years and they are considered safe, but don't take my word for it. You should consult your doctor before getting the series and do your own research. My Veterans Administration doctor recommended that I get the MMR, and that led me to investigate her recommendation on Google. I suggest you do the same. Google "MMR vs. COVID-19" to learn more.

Here are a couple of other informative articles on the topic:

https://www.immunizationinfo.com/mmr-vaccine-may-protect-against-covid-19/https://www.iadvanceseniorcare.com/covid-19-and-the-elderly-could-mmr-vaccination-slow-the-pandemic/

Reply