No, the US has not tested more people in 8 days than South Korea did in 8 weeks
President Trump made the claim, but the U.S. isn't there yet. Here are the numbers.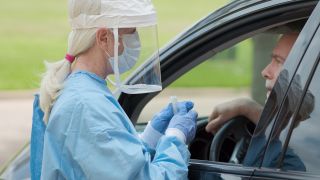 (Image credit: Shutterstock)
In a press conference on March 24, President Donald Trump stated that "We've done more tests in eight days than South Korea has done in eight weeks," referring to tests for SARS-CoV-2, the virus that causes COVID-19. But his claim is false. Here are the actual numbers.
The Korean Center for Disease Control and Prevention (KCDC) has been publishing a daily COVID-19 test report since they began testing on Jan. 3. In the eight weeks between Jan. 28 (when 187 tests had already been recorded) and March 24, the KCDC recorded 348,395 tests (in all, KCDC had recorded 348,582 tests since Jan.3).
It's harder to get an accurate number for nationwide testing in the U.S. because the Centers for Disease Prevention and Control only records the tests performed at their agency's labs or at state public health labs. (And that number is kind of embarrassing at 94,514.) But the vast majority of the tests in the U.S are done through private labs, which aren't included in the CDC count.
The COVID Tracking Project, a nationwide dataset managed by volunteer analysts and journalists, reported 344,728 tests as of March 24 (it's 418,810 as of today, March 25). And the total for the eight days between March 16 and March 24 comes to 304,605 tests, according to the tracker. So, that's 43,790 fewer tests than the past eight weeks in South Korea.
It doesn't matter, anyway
But total testing numbers aren't a useful metric when the population of the two countries is so different. With a population of about 329 million, the U.S. supports far more people than South Korea, at about 51.5 million. A better comparison of testing prowess would adjust for population size.
"If a country has five people in it, of course they could only have five tests," Dr. Robert Gallo, director of the Institute of Human Virology at the University of Maryland School of Medicine and a co-discoverer of HIV, told Kaiser Health News and PolitiFact.
Although both countries reported their first cases of COVID-19 on the same day (Jan. 20), South Korea's testing rate is already six times higher than the test rate in the U.S. So far, the U.S. test rate is about 1,048 tests per million people and South Korea's is 6,764 tests per million people.
Just reported that the United States has done far more "testing" than any other nation, by far! In fact, over an eight day span, the United States now does more testing than what South Korea (which has been a very successful tester) does over an eight week span. Great job!March 25, 2020
Testing has ramped up in the past few days in the U.S., but it took the country about seven weeks to really get moving with testing. South Korea had already run around 80,000 tests in that time period, which experts say has contributed to the country's ability to contain the virus so well.
"South Korea followed up tests vigorously to support isolation and quarantine — the steps needed to reduce spread," Dr. Joshua Sharfstein, vice dean for Public Health Practice and Community Engagement at the Johns Hopkins Bloomberg School of Public Health in Baltimore told Kaiser Health News and Politifact. "The U.S. has a long ways to go to develop this critical capacity."
Originally published on Live Science.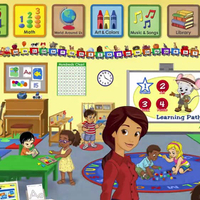 The one-month trial gives you access to all of the educational site's 9,000 activities in reading, science, math and art. Keep your child busy and learning while we are all stuck indoors.

Stay up to date on the latest science news by signing up for our Essentials newsletter.
Kimberly has a bachelor's degree in marine biology from Texas A&M University, a master's degree in biology from Southeastern Louisiana University and a graduate certificate in science communication from the University of California, Santa Cruz. She is a former reference editor for Live Science and Space.com. Her work has appeared in Inside Science, News from Science, the San Jose Mercury and others. Her favorite stories include those about animals and obscurities. A Texas native, Kim now lives in a California redwood forest.