The Aviron Tough Series Rower's USP is that it has "something for the whole family". And, with 16 resistance levels and nine workout modes including engaging games and the chance to take on Olympians in head-to-head races, we'd be inclined to agree. It's a large machine and doesn't fold, so isn't the most space-savvy, but it's still a smart and (very) fun twist on the usual rowing machine formula.
Pros
+

Interesting twist on traditional design

+

Comfortable layout and ergonomic seat

+

Premium look and feel
Cons
-

Workout library isn't as extensive as competitors

-

Large and not foldable
Why you can trust Live Science Our expert reviewers spend hours testing and comparing products and services so you can choose the best ones for you. Find out more about how we test.
We've never fired lasers at encroaching aliens from a rowing machine before, but the Aviron Tough Series Rower isn't your average piece of fitness equipment.
With nine ways to work out – from games and competitions to a challenging "Pros vs Joes" mode – the impressive variety on offer alone is enough to earn it a spot on our roundup of the best rowing machines.
Key Specs
Dimensions: 98" x 21" x 44"
Weight: 125lb
Smart features: Yes
Workouts: Games, workouts and coaching via the Aviron Active App
Warranty: 10 years on the frame, one year on parts
You can even view popular streaming services such as Netflix, Disney+, Amazon Prime and Hulu via the crystal clear 22-inch HD touchscreen while you row, allowing you to burn calories while you binge-watch your favorite series.
Combined with the wide range of features available with the rower's ergonomic design and effective hybrid (magnetic and air) resistance mechanism, and you've got a home workout tool capable of both keeping you comfortable and pushing you out of your comfort zone simultaneously. But can the Aviron Tough Series Rower deliver?
We put it through its paces at our testing center, trying every workout mode and feature on offer to see how it compared to its counterparts such as the high-flying Concept 2 RowErg and smart-yet-sleek Hydrow Rower.
Read on to find out whether it passed our meticulous tests and what we made of this pioneering machine.
Price
The Aviron Tough Series Rower has an MSRP of $2,499USD or £2,499 in the UK, though when we tested the machine there were discounts available on both the brand's UK and US-facing sites.
You will also need to pay a $29 monthly subscription (or $25 if you pay annually) to gain unrestricted access to all of the features on offer.
Design and set-up
Make no mistake, assembling the Aviron Tough Series Rower is a time-consuming task. The manual contains a series of black and white line drawings and a list of more than 100 components to direct you in your endeavors, with around 13 larger pieces needing to be connected.
Add some common sense into the mix and the instructions are fairly straightforward to follow, but the sheer number of nuts, bolts and screws that need to be maneuvered into place meant this process took a good two hours.
This does, however, give you the chance to familiarize yourself with the parts – and we were impressed with what we found. Most are made from thick, sturdy metal and have a polished aesthetic. The rail benefits from a chrome finish emblazoned with the Aviron logo, and the flywheel housing has been given a classy dark gray paint job.
And it's not just a good-looking piece of equipment. The Aviron Tough Series Rower has several clever design features to make it more comfortable and accommodating than its counterparts too. The ergonomic seat sits quite high, so those with bad knees or other injuries won't have to crouch down too far to take a perch. You can also alter how far apart the footplates are, and the handle is slightly wider for larger users.
Unlike some rowing machines, it needs to be plugged into a wall socket to work. This means it might not suit some sheds and garages, but the lead is long enough that this shouldn't be a problem for home use.
Ease of use
The Aviron Tough Series Rower has a responsive 22-inch HD touchscreen that is delightfully straightforward. It operates much like a tablet to help you navigate the games and workouts on offer, something that makes sense, given the brand's background in mobile gaming.
Workout modes are divided into one of nine categories; quick start, streaming, games, competition, power play, pros vs. Joes, coached programs, guided programs and virtual. These are clearly labeled with a large image and pithy caption, while the workouts within them each have an engaging thumbnail and a brief description so you know what you're getting.
If you still want a bit more specificity, you can search for a session with filters including time, type and difficulty. So, you should have no problem finding something to suit you.
The Aviron also excels when it comes to the rower itself. The brand wanted to make its own machine, rather than offer an app compatible with existing competitors, to create a rowing machine that was accessible for the everyday user - and we think they've done a mighty fine job.
The seat is higher than most, meaning sitting down and standing up doesn't require a full squat. Regular rowers will also be delighted to know it has a bit of padding, which we definitely felt the benefit of.
The handle is nice and wide, meaning people of all sizes should be able to find a comfortable grip, and you can adjust the distancing of the footplates to further customize the rower. Combined, we found these features provided a more comfortable ride than other rowers we've tried.
Functionality and performance
While Aviron might be new to the rowing machine gig, the Tough Series Rower is an impressive early outing.
With its combination of air and magnetic resistance, we found it provides a smooth rowing action through all four phases of the stroke. It's not the quietest, but anyone who's used an air rower before will know that's par for the course. The addition of magnetic resistance also means it has 16 resistance levels, with the highest settings proving handy for strength training.
Where the Aviron Tough Series Rower really sets itself apart from the competition is through the features it has to offer and the nine different workout modes outlined above.
"Quick start" doesn't require a subscription, allowing you to use the machine to simply just row, with feedback on metrics such as your calories burned, output, strokes and 500m split times. This is something sometimes overlooked by smart machines, such as the Hydrow Rower, and we appreciated the inclusion.
There are also instructional videos in the "coached programs" section, teaching you the correct technique when using the rower as well as tips and tricks to get the most out of your machine. However, it was the other modes that really excited us.
"Streaming" gives you the chance to watch your favorite shows Netflix, Disney+ and more while you work out, while "games", "competition" and "power play" add an arcade game-esque twist to the classic workout class experience.
As Concept 2 purists by day, we were skeptical of this approach at first. But, having given a few of these sessions a go, we found we'd racked up thousands of miles without realizing; the incentive of hitting a high score or keeping a winning streak going worked as a welcome distraction from the sweaty task of maintaining our stroke rate.
One such game took the classic beep test format (requiring you to run or row at incrementally faster speeds to proceed to new levels) and transported it to outer space. With each stroke of the rower, we fired a laser at oncoming aliens, with a progressively quicker stroke rate needed to stay alive. Just under 13 minutes later we'd worked up a sweat and covered 2.5km, all while having a bit of fun.
If you're after a more traditional workout, the "guided programs" and "Pros vs. Joes" modes could be for you. The former has a range of coached sessions, with HIIT, cardio, and strength training options that had us rowing on a high resistance and using the rower to perform incline and decline push-ups, working muscles in our back, biceps, chest, shoulders and triceps. Pros vs. Joes is great for competitive types too, pitting you against professional athletes including sprinter Jellisa Westney, MMA fighter Sabir Bagautdinov and Olympic snowboarder Katie Tsuyuki.
This addictive element is intensified by the rewards on offer for regular use. You have the chance to earn badges and experience points to mark major milestones and unlock new avatars.
And that, in essence, is what the Aviron Tough Series Rower is all about. It has something for everyone, whether you're a beginner or a seasoned rower, an everyday user looking to lose weight or an avid athlete chasing performance goals.
Value for money
There's no escaping the fact that the Aviron Tough Series Rower is a considerable investment at $2,499USD/ £2,499. However, it's not like other rowing machines.
Families will find there are sessions to engage children and adults alike, while people who have previously found classic workout classes unenjoyable may be enamored by the machine's sommelier-esque ability to pair fitness with fun.
So, if you're looking to get in great shape but struggle to stick with traditional workout plans, the Aviron Tough Series Rower could be well worth your time (and money).
Verdict
When it comes to rowing machines, the Aviron Tough Series Rower is like nothing we've seen before. Mixing the addictive elements of online gaming with the health benefits of exercise is a masterstroke, resulting in a wonderfully accessible machine that has a far-reaching appeal – from gamers to children to keen athletes.
It functions fantastically well as a standalone rowing machine too, with a comfortable ergonomic seat and handle, and smooth stroke supplied by a hybrid air and magnetic resistance system.
So, if you're after a piece of alternative exercise equipment that can help you stick to your fitness goals by banishing boredom from your home workouts, we can't recommend the Aviron Tough Series Rower enough.
If this isn't for you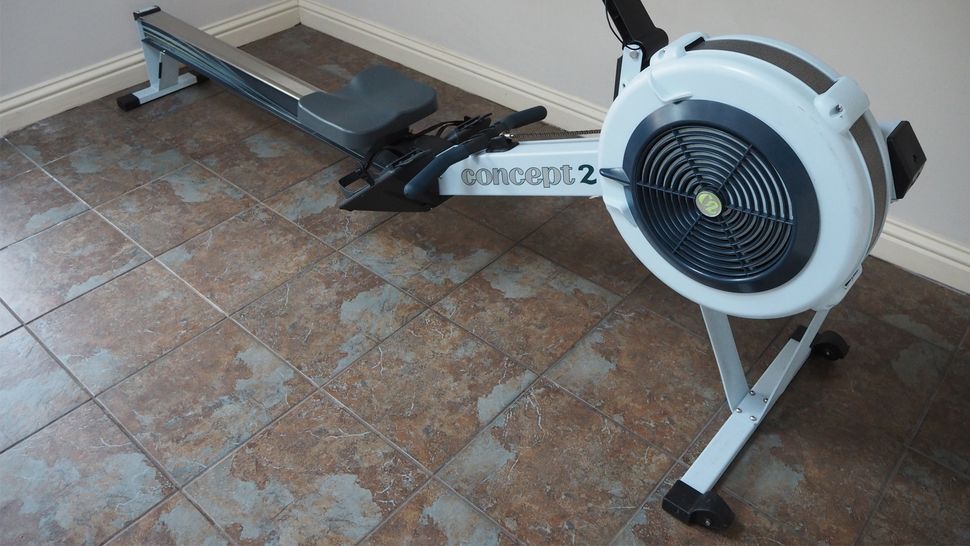 If you're more of a rowing purist or a CrossFit fan looking to continue your training at home, it's hard to argue against the Concept 2 RowErg (above). The industry standard for rowing clubs, gyms and CrossFit boxes the world over, this air rower is brilliantly dependable with a smooth rowing action and all the metrics you need to track your progress - via a small, monochrome screen.
Or, if you're after a realistic rowing experience, the Hydrow Rower might be the machine for you. This impressive piece of kit is designed to improve your rowing performance, with live and on-demand sessions led by expert instructors. The crystal clear touchscreen provides immersive on-water visuals, broadcasting your coach in their boat from picturesque waterways around the world.
How we test rowing machines
We want you to know you're buying the best when you invest in any of our rowing machines recommendations. That's why we task our in-house experts with putting them under the microscope for a period of intense testing.
Where possible, we complete a 2km row on each machine, as well as trying every workout, class, session and feature it has to offer. After racking up the miles and getting to grips with the rowers, we judge them on their design and set-up, ease of use, functionality and performance, and value for money, providing detailed feedback on each factor.
This feedback is then used to decide a final score out of five stars.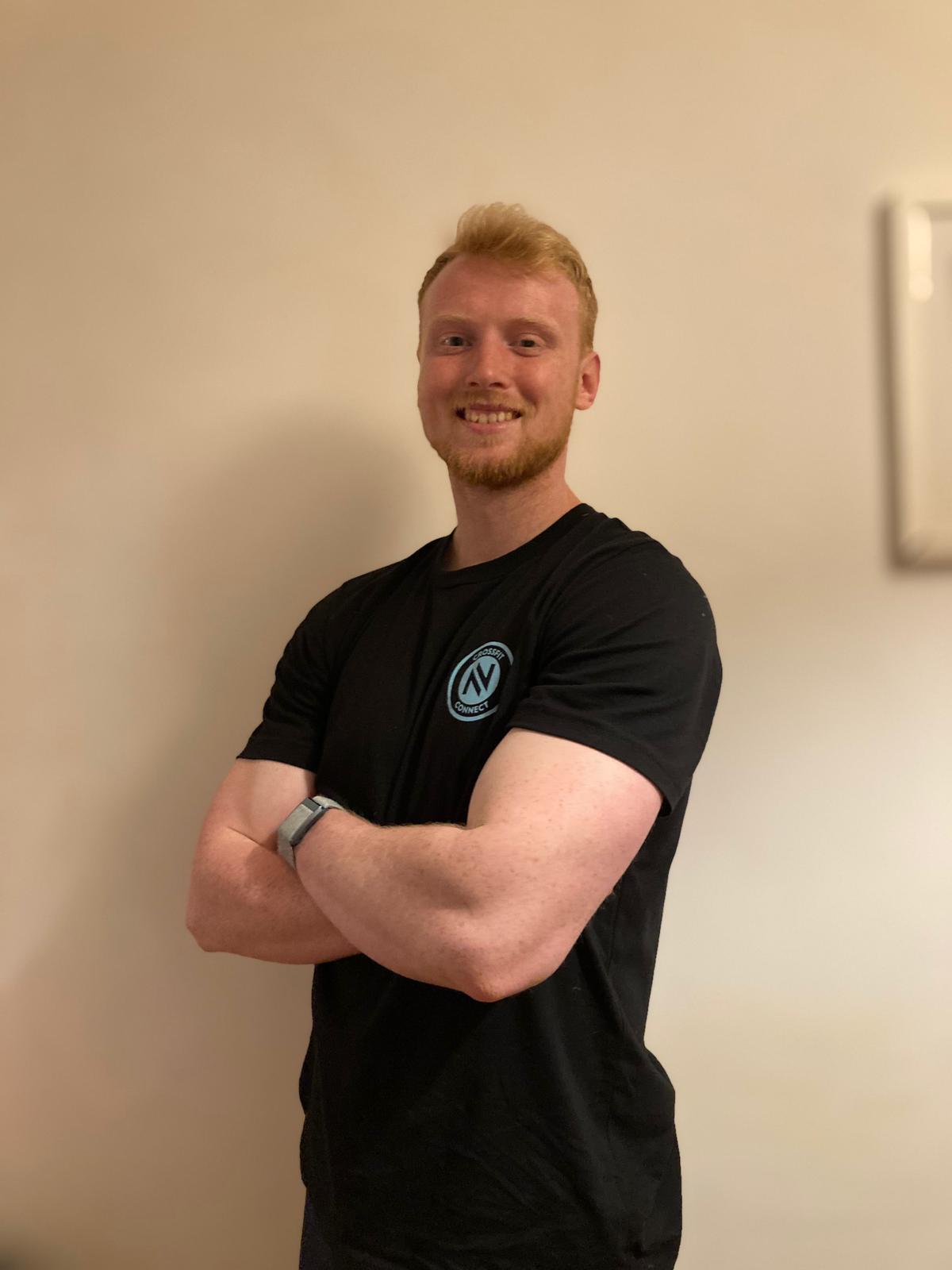 Harry Bullmore is a fitness writer covering everything from reviews to features for LiveScience, T3, TechRadar, Fit&Well and more. So, whether you're looking for a new fitness tracker or wondering how to shave seconds off your 5K PB, chances are he's written something to help you improve your training.
When not writing, he's most likely to be found experimenting with a wide variety of training methods in his home gym or trying to exhaust his ever-energetic puppy.
Prior to joining Future, Harry wrote health and fitness product reviews for publications including Men's Health, Women's Health and Runner's World. Before this, he spent three years as a news reporter with work in more than 70 national and regional newspapers.