2 male great white sharks have traveled thousands of miles together and no one knows why
Although usually solitary animals, two juvenile great whites, nicknamed Simon and Jekyll, have been tracked traveling more than 4,000 miles together along the U.S. east coast.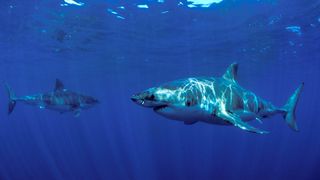 (Image credit: Getty Images)
Two great white sharks seem to be following each other all the way from the southeast U.S. to Canada. Great white sharks (Carcharodon carcharias) are usually solitary animals and travel vast distances alone. So the pair's 4,000-mile (6,400 kilometers) swim together has left scientists puzzled.
"White sharks lead a very solitary existence," Robert Hueter, a shark scientist at the nonprofit organization OCEARCH that tagged the pair, said in a video posted to Facebook. "We don't really expect to see these white sharks staying together."
The juvenile great whites — nicknamed Simon and Jekyll — were tagged with tracking devices by researchers off the coast of Georgia in December. And over the months that followed, they've stayed close to one another on their way north.
OCEARCH tags sharks with sensors that ping their location when the sharks spend time near the surface of the water. Researchers can use this data to follow individual sharks across the ocean.
Related: Great white sharks are washing up on Canadian beaches but experts claim this could be a good thing
The data show that Simon and Jekyll have been generally following the same path along the coast — though they haven't always been in the exact same place at the same time. In early March, for example, both sharks were pinged off the coast of Wilmington, North Carolina. But by early May, Simon appeared to have reached Long Island, New York, while Jekyll was around southern New Jersey.
Yet by early July, both sharks were again pinged in the same location off the coast of Nova Scotia, and by the middle of the month they were both in the Gulf of St. Lawrence, the outlet of the Great Lakes. Jekyll hasn't pinged since mid-July, but Simon pinged as recently as Aug. 11, off the coast of New Brunswick, Canada.
Hueter said in the video that he's "never seen anything quite like this" and noted that scientists have taken tissue samples from both sharks and will check to see if they might be related.
Scientists still don't fully understand sharks' social behavior, Hueter told the Washington Post. But researchers are now looking into how these marine predators interact with each other.
Last year, for example, researchers found that individual white sharks might sometimes stay close to other white sharks to help find food. "Our new evidence suggests that white sharks are indeed social animals," one of those researchers wrote in an article for The Conversation.
Stay up to date on the latest science news by signing up for our Essentials newsletter.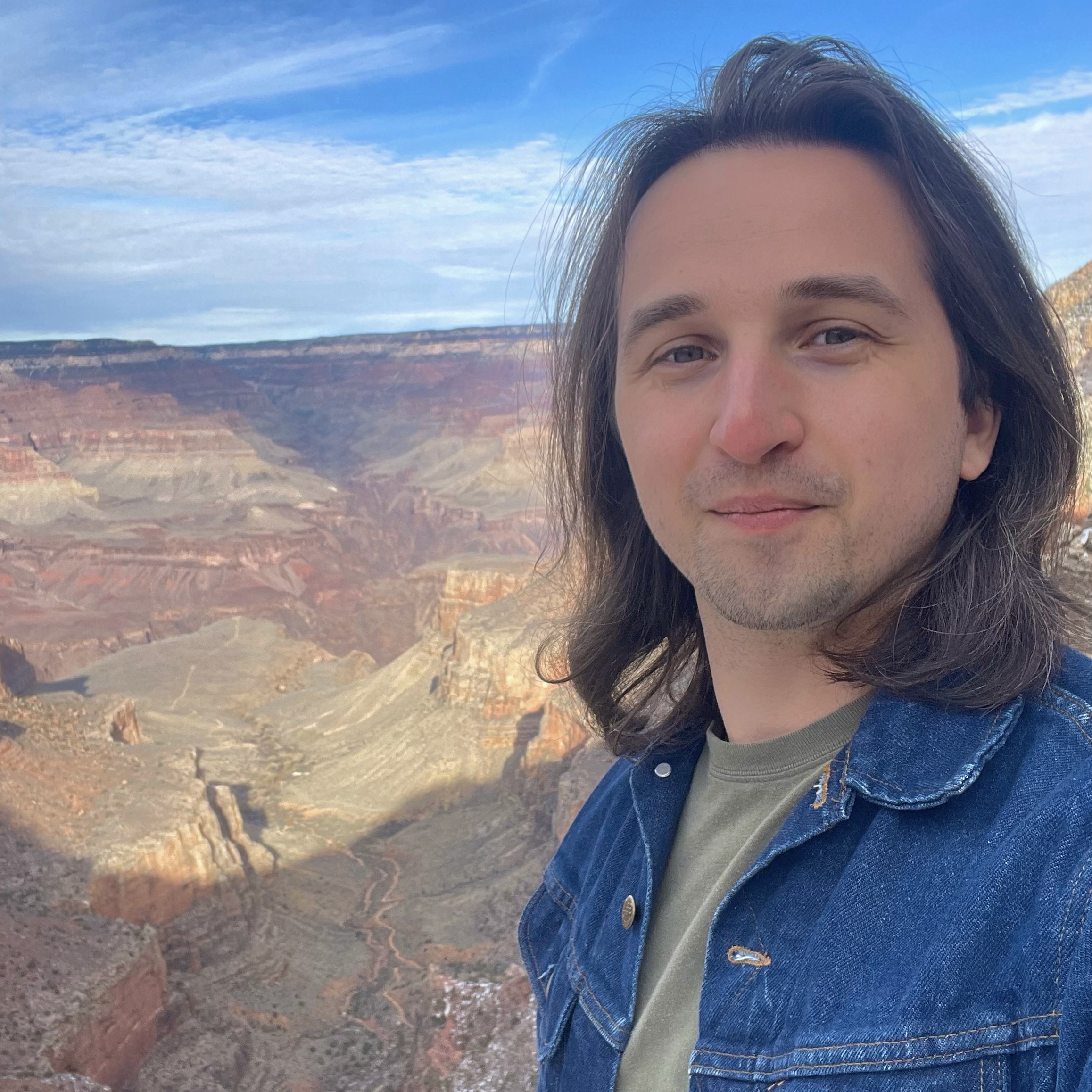 Ethan Freedman is a science and nature journalist based in New York City, reporting on climate, ecology, the future and the built environment. He went to Tufts University, where he majored in biology and environmental studies, and has a master's degree in science journalism from New York University.

Although usually solitary animals, two juvenile great whites, nicknamed Simon and Jekyll, have been tracked traveling more than 4,000 miles together along the U.S. east coast.

2 male great white sharks have traveled thousands of miles together and no one knows why : Read more

Will have to ask a diversity student or employee if it's because they are gay ?

Reply