How to Get a Good Night's Sleep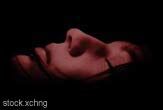 Improved sleep behavior and attitudes do more good than sleeping pills for the treatment of insomnia, experts at a recent National Institutes of Health Consensus Conference agreed, says Daniel Kripke of the University of California, San Diego.
The changes Kripke recommends:
Do not take sleeping pills. This includes over-the-counter pills and melatonin.
Don't go to bed until you're sleepy. If you have trouble sleeping, try going to bed later or getting up earlier.
Get up at the same time every morning, even after a bad night's sleep. The next night, you'll be sleepy at bedtime.
If you wake up in the middle of the night and can't fall back to sleep, get out of bed and return only when you are sleepy.
Avoid worrying, watching TV, reading scary books, and doing other things in bed besides sleeping and sex. If you worry, read thrillers or watch TV, do that in a chair that's not in the bedroom.
Do not drink or eat anything caffeinated within six hours of bedtime.
Avoid alcohol. It's relaxing at first but can lead to insomnia when it clears your system.
Spend time outdoors. People exposed to daylight or bright light therapy sleep better.
Related Stories
Stay up to date on the latest science news by signing up for our Essentials newsletter.
Robin Lloyd was a senior editor at Space.com and Live Science from 2007 to 2009. She holds a B.A. degree in sociology from Smith College and a Ph.D. and M.A. degree in sociology from the University of California at Santa Barbara. She is currently a freelance science writer based in New York City and a contributing editor at Scientific American, as well as an adjunct professor at New York University's Science, Health and Environmental Reporting Program.