Tomb of a Pharaoh's 'Sole Friend' and 'Keeper of the Secret' Found in Egypt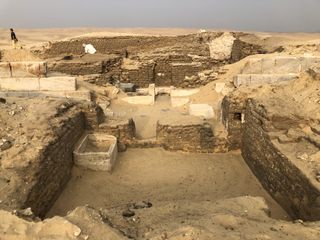 (Image credit: Photo courtesy Czech Institute of Egyptology)
The remains of a tomb complex belonging to the "sole friend" of an Egyptian pharaoh have been discovered near a pyramid at Abusir in Egypt.
The burial site contains the remains of a small chapel and tomb. Inside the tomb, which was robbed in ancient times, archaeologists found the remains of a statue with inscriptions referring to a priest named Kaires who was "sole friend of the king" and "keeper of the secret of the Morning House" — the place where the pharaoh got dressed and ate breakfast, a team of archaeologists with the Czech Institute of Egyptology said in a statement Oct. 2.
The archaeologists aren't sure which pharaoh the inscription is referring to, but they have some clues: The tomb complex was found near a pyramid belonging to the pharaoh Neferirkare (reign 2446–2438 B.C.); and another of the titles recorded on his statue says that Kaires was "inspector of the priests serving in the pyramid complexes" belonging to Neferirkare and his predecessor, Sahure. [See Images of the Ancient Egyptian Tomb Complex]
The statue lists several other important titles held by Kaires: "overseer of all king's works" and "foremost of the House of Life," which was a library of sorts that contained papyri that recorded knowledge on a variety of subjects, the archaeologists said in the statement. Very few papyri dating back more than 4,000 years have been found in Egypt.
No idle boast
The archaeologists will never know if Kaires was truly a "sole friend" to one or more pharaohs. However, he must have been highly regarded judging by his elaborate burial, the archaeologists noted. He was buried in a place reserved exclusively for members of the royal family and the highest state dignitaries, they said.
Additionally, the chapel at the site has basalt blocks at its base, something that is highly unusual given that only the pharaohs themselves were allowed to use basalt in tomb construction, the archaeologists said.
Although Kaires' sarcophagus was found in his tomb, his mummy has not been found yet, but excavations are ongoing.
The Czech Institute of Egyptology is based at Charles University in Prague. The archaeologists' expedition to Abusir is led by Miroslav Bárta, who is a professor at the institute. The excavations are being carried out in cooperation with the Egyptian antiquities ministry.
Originally published on Live Science.
Stay up to date on the latest science news by signing up for our Essentials newsletter.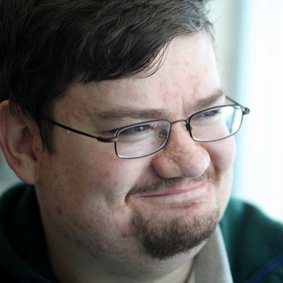 Owen Jarus is a regular contributor to Live Science who writes about archaeology and humans' past. He has also written for The Independent (UK), The Canadian Press (CP) and The Associated Press (AP), among others. Owen has a bachelor of arts degree from the University of Toronto and a journalism degree from Ryerson University.