Did Amelia Earhart Survive Crash? New Photo May Offer Tantalizing Clue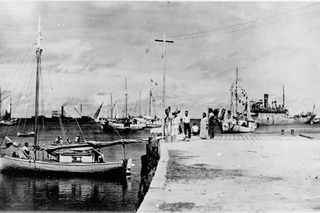 (Image credit: National Archives)
Editor's note: New information that has come to light casts even more doubt on the validity of the "Amelia Earhart image." Read Live Science's coverage here.
A newly found black-and-white photo taken on the Marshall Islands may help solve the mystery of Amelia Earhart's disappearance, but not everyone is convinced that the famous aviator is in the photo.
The 80-year-old photo shows what may be Earhart and her navigator, Fred Noonan, surrounded by a group of people on a dock on Jaluit Atoll in the Marshall Islands in 1937, according to History channel researchers, NBC reported today (July 6). The researchers suggest that Earhart was taken hostage by the Japanese, who had a military presence there.
However, experts contacted by Live Science say they'll need to learn more about the photo and the History investigation before saying whether the evidence meets scientific scrutiny. [Photos: The Incredible Life and Times of Amelia Earhart]
"The new photo has certainly caused a stir," Richard Jantz, director emeritus of the Forensic Anthropology Center at the University of Tennessee, Knoxville, who is also studying Earhart's disappearance, told Live Science. "I look forward to their putting it out before the scientific community, so we can see what they did and how they did it."
Other experts had a more skeptical take.
"What bothers me is that it is a side view and not a full lateral/side at that," Ann Ross, director of the Forensic Sciences Institute at North Carolina State University, told Live Science in an email. "A frontal view would be necessary for a good image comparison."
Earhart's adventures
Earhart set several aviation records for speed and distance in the early 1930s, including her famous solo flight across the Atlantic Ocean in 1932 — the first time a woman had accomplished such a feat, Live Science previously reported.
But her disappearance during a later adventure — her goal to become the first female pilot to fly around the world — continues to intrigue the public and scientists alike. Earhart and Noonan began the 29,000-mile (46,000 kilometers) journey hugging the equator from Miami on June 1, 1937. After flying for 29 days on her plane, the Electra, they landed in Lae, New Guinea, in the Pacific Ocean.
The duo planned to fly to Howland Island, but weather, and possibly a damaged radio antenna and inaccurate maps, seem to have led them astray. They were last heard from on July 2, 1937. The United States declared her dead on Jan. 5, 1939, but her remains were never found.
Recovered photo
The newly recovered 8-by-10-inch (20 by 25 centimeters) photo is dated to 1937, and was reportedly taken by a U.S. spy keeping an eye on the Japanese military in the Marshall Islands, History channel investigators told NBC.
History's researchers discovered the photo in a U.S. National Archives file. Former FBI Executive Assistant Director Shawn Henry will describe the investigation during the 2-hour History special "Amelia Earhart: The Lost Evidence," airing at 9 p.m. EDT/ 8 p.m. CDT Sunday (July 9).
In the photo, a woman with a short haircut that resembles Earhart's is seen sitting on the dock. She is also wearing pants, as Earhart often did, and the proportions of her body match those from other photos of Earhart, Henry told NBC. Nearby, a man who resembles Noonan (he has the same prominent nose and receding hairline) stands next to a group of people, Ken Gibson, a facial recognition expert, told NBC.
But Ross said this analysis was open to interpretation. [7 Extreme Female Explorers]
"The image of Noonan is very dark and you cannot see any facial features," Ross said. She added that she's not certain how common short haircuts for women were during that period. Moreover, Earhart's posture does not suggest she was being held hostage, Ross said.
"I would say this is not convincing nor is it definitive," Ross said.
The Electra?
On the right side of the photo, the Japanese ship Koshu tows a barge with a plane-like object on it, which photo analysts estimated to be 38 feet (11.5 meters) long, the length of Earhart's Electra. The analysts added that the photo does not appears to be doctored, NBC said.
If the individuals in the photo really are Earhart and Noonan, then perhaps the team survived a crash-landing in the Marshall Islands, as islanders say they did, NBC reported. The events were even memorialized in postage stamps released by the Republic of the Marshall Islands in 1987 to commemorate the 50th anniversary of her last flight.
"We believe that the Koshu took her to Saipan [in the Mariana Islands, about 1,800 miles/3,000 km northwest of the Marshall Islands], and that she died there under the custody of the Japanese," Gary Tarpinian, the executive producer of the History special, told NBC.
It's unclear whether the U.S. government knew who was in the photo, NBC said. Its news team reached out to the Japanese foreign ministry, the Japan Ministry of Defense and the National Archives of Japan, and all three organizations said they had no evidence that Earhart was in their custody, NBC reported. Still, it's possible that such records were lost, NBC noted.
There are myriad ideas on what happened during Earhart's last flight. The International Group for Historic Aircraft Recovery (TIGHAR), a Pennsylvania-based group, has floated the idea that Earhart and Noonan ran out of fuel and landed on Gardner Island (now known as Nikumaroro), about 400 miles (640 km) south of Howland Island, where they died as castaways.
The group, in conjunction with National Geographic, is now bringing forensic dogs to Nikumaroro to sniff for human bones, and to see if any such bones match those of Earhart and Noonan, Live Science previously reported.
Original article on Live Science.
Stay up to date on the latest science news by signing up for our Essentials newsletter.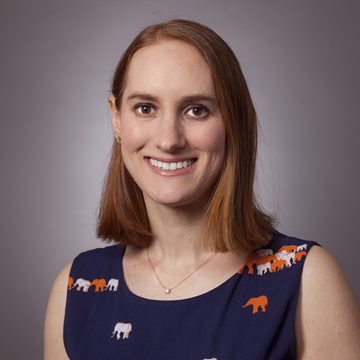 Laura is the archaeology and Life's Little Mysteries editor at Live Science. She also reports on general science, including paleontology. Her work has appeared in The New York Times, Scholastic, Popular Science and Spectrum, a site on autism research. She has won multiple awards from the Society of Professional Journalists and the Washington Newspaper Publishers Association for her reporting at a weekly newspaper near Seattle. Laura holds a bachelor's degree in English literature and psychology from Washington University in St. Louis and a master's degree in science writing from NYU.