The Science of Sexism: Why Workplaces Are So Hard to Change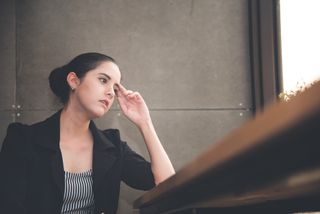 (Image credit: eggeegg/Shutterstock)
The recent case of man in a powerful position making a sexist comment — during a company meeting aimed partly at addressing discrimination against women — raises the question of why gender issues in the workplace are so difficult to quash.
During an Uber staff meeting on June 13, board member Arianna Huffington said that having one woman on a company's board often leads to more women joining the board.
David Bonderman responded, "Actually, what it shows is that it's much more likely to be more talking," according to The New York Times.
Bonderman resigned from the board that evening, and said in a statement that he understood "the destructive effect" his comments had, according to The New York Times. [6 Ways Sexual Harassment Damages Women's Health]
Though he apologized, it seems unclear to many how Bonderman could have made such a comment. Many people don't understand what sexism actually is, said Philip Cohen, a professor of sociology at the University of Maryland.
"It's amazing how often men are surprised to hear that their remarks are interpreted as sexist," Cohen told Live Science. One reason men may not realize that a remark is sexist is that they're not "properly socialized," Cohen said. That is, they may work in a very segregated work environment, for example, or they're just not aware of how women experience that same working environment.
This surprise — that someone took a man's comment to be sexist — can often turn into defensiveness and resentment, Cohen said.
And fixing the problem goes far beyond simply addressing the comment. There's a need to address the underlying issues of power and inequality that give rise to this sort of behavior in the first place, said C.J. Pascoe, an associate professor of sociology at the University of Oregon.
Companies don't talk about things such as masculinity and the role it plays in gender inequality, Pascoe told Live Science. But dominance over women is a "central part of the contemporary understanding of masculinity," and that extends beyond the workplace, she said.
"This is something that's threaded throughout a society, and that isn't limited to any one company or one school or any one family," Pascoe said.
In Western cultures, masculinity is predicated on dominance, both in terms of men dominating other men and dominating women, Pascoe said. Part of what men are doing when they talk over women, interrupt women or make sexist jokes is exercising their dominance over women to "prove" their own masculinity.
Pascoe noted that this understanding of masculinity isn't limited to older men; there's evidence that younger men think this way too. Although younger men and teens may have learned to avoid expressing sexist ideas in front of women, they haven't necessarily changed their perspective on sexist jokes, she said. "I'm not sure that's a sign of success," she added. [Busted! 6 Gender Myths in the Bedroom and Beyond]
Addressing the issue
It's become more common for people who witness events like what happened at the Uber meeting to bring shame on the offender, Cohen said. And though this can be useful for highlighting a problem, "it might not be as corrective as it feels," he said. Instead, it could just drive the problem underground, he said.
In many cases, companies respond to incidents like the one at Uber by holding a workshop or requiring people take an online training course, Cohen said. But research shows that these measures don't work unless they're coupled with concrete measures with identifiable actions to reduce sexism, and unless people in positions of authority are held accountable for carrying out these measures.
Pascoe noted that online training courses often focus on one thing: sexual harassment. Companies could instead focus on training people to recognize the ways that men exercise dominance over women, and show how to avoid that, she said. For example, training could include data on how men interrupt women more than men interrupt men, and how men talk more than women do in mixed-gender groups.
Companies should take a step back when thinking about workplace training and avoid focusing on just one type of bad action. Instead, they should "think about how gender inequality weaves itself throughout our relationships and think about ways that we could combat that," Pascoe said.
Be concrete
Cohen stressed that it's important that companies set clear goals to eliminate workplace inequality and communicate that those goals are important. "You can't just react when something unpleasant happens and expect the climate to change," he said. [5 Misconceptions About Sexual Assault]
One way a company can show that it is really behind a goal is to include that goal in performance evaluations of managers and executives. In some cases, people don't make the connection that something they do or say could be sexist, or it's just not taken seriously, Cohen added.
Of course, each company faces unique challenges, Cohen said. It's hard to address the issue of sexism in the workplace in a blanket way, but the "bottom line is you've got to be specific and you have to hold people accountable for meeting objective goals." For a company with a track record of problems like Uber, that might mean setting a goal of having no reports of sexism for six months or people will be fired, he said.
Despite the increased attention that sexist incidents have gained in the media and cultural environment in recent years, Cohen noted that gender equality trends are not very favorable at the moment. Rather, there are indicators that things are stalling in this area.
Though companies may be embarrassed by these incidents and feel like they have to react, the underlying culture doesn't change, Cohen said.
Originally published on Live Science.
Stay up to date on the latest science news by signing up for our Essentials newsletter.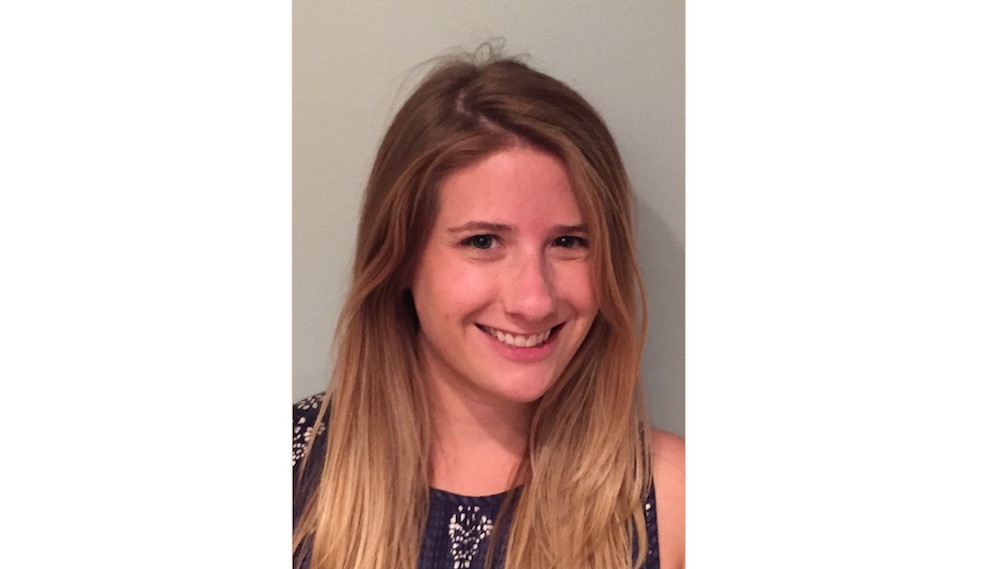 Sara is a staff writer for Live Science, covering health. She grew up outside of Philadelphia and studied biology at Hamilton College in upstate New York. When she's not writing, she can be found at the library, checking out a big stack of books.