Robo Beer Run: Self-Driving Truck Delivers Budweiser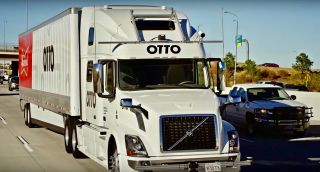 (Image credit: Otto/YouTube)
Nothing brings a party to a screeching halt like running out of booze. Well, rather than begging your designated driver to go on a beer run, you may be able to call on a self-driving truck to keep the fridge stocked.
A self-driving truck, developed by the Uber-owned startup Otto, recently made the first autonomous commercial delivery by driving 120 miles (200 kilometers) across Colorado to deliver 2,000 cases of Budweiser beer.
On Oct. 20, the truck departed the Anheuser-Busch facility in Loveland, Colorado, and drove itself on Interstate 25 through Denver — alongside regular car traffic — to Colorado Springs. According to Otto, a trained driver was in the truck at all times, but never had to intervene for the entire 120-mile stretch of interstate. [Photos: The Robotic Evolution of Self-Driving Cars]
Travis Kalanick, Uber's chief executive, has said he envisions a future in which transportation will involve both driver-controlled and driverless vehicles, reported The New York Times. Uber acquired Otto, a San Francisco-based startup run by veterans of Google's autonomous vehicle research, in August.
"I think the most important things that computers are going to do in the next 10 years is drive trucks and cars," Anthony Levandowski, Otto co-founder, said in the company's video about the inaugural journey.
However, Otto is clear that while the truck is largely autonomous in terms of driving, drivers will still be involved in the deliveries. Walter Martin, the Otto truck driver on the Budweiser run, said in the video that human drivers are still needed for performing pickup, loading the freight and ensuring the cargo is secure in the back of the vehicle. Drivers also navigate the city portions of the trip, Martin added.
"Then once you're on the interstate, one switch and it's driving itself down the road," he said.
The National Highway Traffic Safety Administration (NHTSA) categorizes self-driving cars by five different levels (ranging 0 to 4) that define the vehicle's autonomy. While Level 0 signifies no automation and the driver is in complete control, Level 4 represents full self-driving automation. The NHTSA said Level 4 vehicles should be "designed to perform all safety-critical driving functions and monitor roadway conditions for an entire trip."
The Otto truck's capability is Level 4 while on the highway, because it is able to maintain distance between itself and other vehicles, and can change lanes when the system deems it necessary.
The idea of sharing the road with self-driving vehicles seems all but inevitable, but some still question whether the technology has progressed enough to be safe. This year saw the first driverless car fatality, when a crash killed the driver of a Tesla Model S electric car while the vehicle was in self-driving mode.
The Model S is not a true self-driving car, but Tesla's Autopilot feature is an assistive technology. In other words, computer software, sensors, cameras and radar allow the car's Autopilot feature to complete tasks like merging onto a highway, but drivers are instructed to keep their hands on the wheel.
Otto's truck driver, on the other hand, was out of the driver's seat during the entire journey from Loveland to Colorado Springs. Levandowski said the company is focused on safety.
"Otto's technology is all about making the road safer. It's like a train on software rails," Levandowski said. "So when you will see a vehicle driving with nobody in it, you'll know that it's very unlikely to get in a collision."
Original article on Live Science.
Stay up to date on the latest science news by signing up for our Essentials newsletter.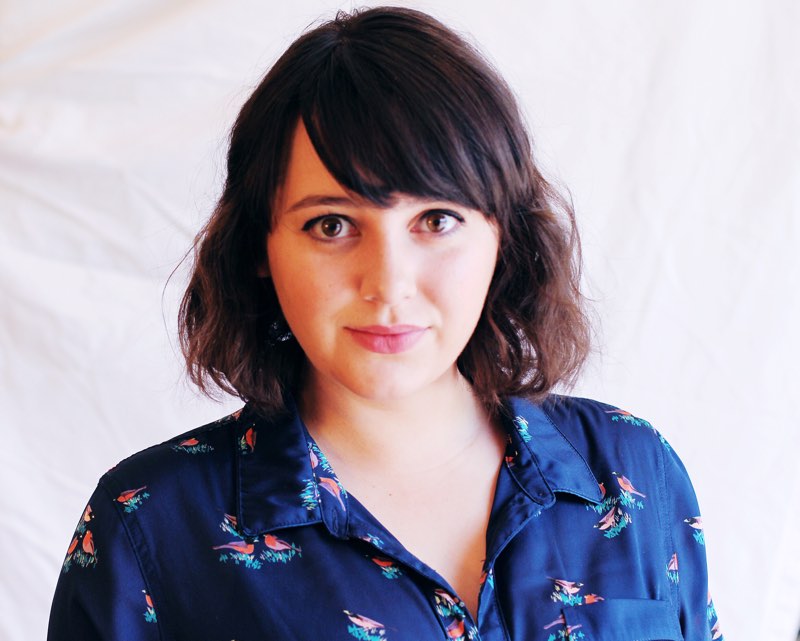 Kacey Deamer is a journalist for Live Science, covering planet earth and innovation. She has previously reported for Mother Jones, the Reporter's Committee for Freedom of the Press, Neon Tommy and more. After completing her undergraduate degree in journalism and environmental studies at Ithaca College, Kacey pursued her master's in Specialized Journalism: Climate Change at USC Annenberg. Follow Kacey on Twitter.