DARPA's Hacking Contest Will Pit Machines Against Each Other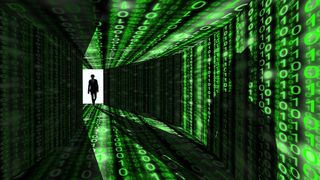 (Image credit: BeeBright | Shutterstock.com)
The U.S. Department of Defense is hosting a huge hacking competition next month to highlight vulnerabilities in the world's growing network of "smart" devices — the so-called internet of things.
The Defense Advanced Research Projects Agency (DARPA), the branch of the Department of Defense responsible for developing new technologies for the military, will hold its Cyber Grand Challenge Aug. 4 in Las Vegas. The first-of-its-kind contest is designed to pit machine against machine in what is being billed as the "world's first automated network defense tournament."
Devices such as smart televisions, wearable technologies and even high-end home appliances that can be connected to the internet aren't always designed with cybersecurity in mind. More importantly, critical connected infrastructure such as traffic lights, utility systems and power grids could be susceptible to cyberattacks, according to DARPA. [11 Odd and Intriguing Smart Home Technologies]
To address these large-scale vulnerabilities, it may be necessary to automate the process of identifying and fixing software vulnerabilities, but the machines making the fixes must perform as well as human experts in order to be effective safeguards, DARPA officials said.
"With the growth of the internet of things (IoT), cybersecurity needs to evolve to a largely automated, scalable process," Rick Weiss, DARPA's director of strategic communications, wrote in an email to Live Science.
The Cyber Grand Challenge next month coincides with the 24th DEF CON hacker convention, and the format of the competition will follow a familiar computer security game, known as "Capture the Flag," that is usually played by teams of humans racing to find a file protected on the others' network.
In this case, programmers will step back and watch their machines autonomously compete against one another. Each of the seven qualifying teams has already been awarded $750,000 to prepare for the event, and they will vie for a share of nearly $4 million in prize money at the Cyber Grand Challenge.
The environment of the competition won't be quite as complicated as the real-world internet of things; machines will run a special operating system, "which is both the traditional playing field of 'Capture the Flag' and also representative of the native code footprints of many low-power [internet of things] devices," Weiss wrote. "First, we need to answer the existential question: Is it even plausible and practical to reliably automate this endeavor?"
The team that wins the Cyber Grand Challenge will go on to pit its machine against humans in a DEF CON "Capture the Flag" event the following day, DARPA officials said.
Original article on Live Science.
Stay up to date on the latest science news by signing up for our Essentials newsletter.
Greg Uyeno is a science journalist. He has studied cognitive science at the University of California, Berkeley and journalism at New York University. He's always interested in the language of science and the science of language.