Photos: Skeletal Remains of Possible Philistines Unearthed
Ancient people
Archaeologists working at the ancient city of Ashkelon, in Israel, have discovered a cemetery that dates back around 3,000 years. They believe that many of the people buried there are Philistines – an ancient people known from the Hebrew Bible.
This photo shows a skull from one of the individuals buried in the cemetery.
[Read the full story on the Philistine cemetery]
Large and unpublished
The cemetery is vast, and its discoverers have yet to publish their findings in a scientific journal. In a press release, the archaeologists said that many of the people were buried in pits.
Young and old
This photo shows the burial of a child at the Ashkelon cemetery. Two pots are seen beside the child.
[Read the full story on the Philistine cemetery]
Modern tech reveals ancient secrets
To determine the age of the cemetery, scientists used radiocarbon dating and also analyzed the pots that were buried in the cemetery. Archaeologists found that the cemetery was in use between the late 11th century B.C. and early eighth century B.C. Two large pots were found beside this individual.
Strange finds
One of the skeletons was found buried with a juglet stuck to its skull.
[Read the full story on the Philistine cemetery]
Preserving the past
After careful excavation, an archaeologist was able to remove the juglet from the skull and display it here.
Stay up to date on the latest science news by signing up for our Essentials newsletter.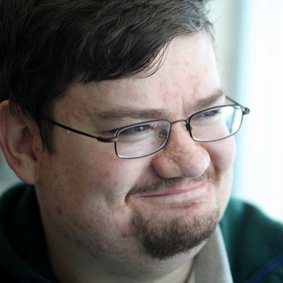 Owen Jarus is a regular contributor to Live Science who writes about archaeology and humans' past. He has also written for The Independent (UK), The Canadian Press (CP) and The Associated Press (AP), among others. Owen has a bachelor of arts degree from the University of Toronto and a journalism degree from Ryerson University.