Oldest Panda in Captivity Celebrates 37th Birthday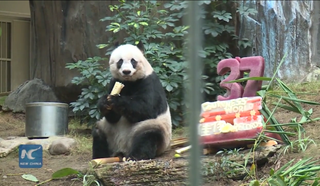 (Image credit: New China TV)
A female panda in Hong Kong celebrated her 37th birthday today (July 28), becoming the oldest panda in captivity, and setting two new Guinness World Records in the process.
The giant panda, named Jia Jia, now holds the title for "oldest panda ever in captivity" and "oldest panda living in captivity." The panda's advanced age is equivalent to 111 human years, according to officials at the Guinness World Records organization.
Jia Jia lives with the world's second-oldest panda, An An, who is approaching his 29th birthday, at Ocean Park, an animal and amusement park in Hong Kong. [Cute Alert! Adorable Photos of Giant Panda Triplets]
"Giant pandas are undoubtedly one of the Earth's most endangered and well-known species. Thanks to the attentive care of the Park for the past 16 years, Jia Jia has set a new longevity record," Blythe Fitzwiliam, an adjudicator at Guinness World Records, said in a statement.
The previous oldest panda in captivity was Dudu, who was born in 1962 and lived to be 36 years old. Before she died, Dudu spent most of her life at the Wuhan Zoo in Chengdu, China.
Jia Jia, An An and two other giant pandas (Ying Ying and Le Le) celebrated the new Guinness World Records accomplishment with an icy birthday cake and partied with 200 local senior citizens and their caregivers, who were invited to the celebration by park officials.
Jia Jia and An An arrived in Hong Kong as a gift from the China Central Government in 1999, to mark the semi-autonomous city's handover by Britain two years earlier. Almost 27 million visitors have come to see the pandas since their arrival, according to Ocean Park officials. Both Jia Jia and the previous record holder, Dudu, were rescued from the wild.
Wild pandas used to roam all over southern and eastern China, even venturing into Myanmar and Vietnam, but are now considered one of the world's most endangered animals. However, in the past decade, the population of giant pandas in the wild has increased by 17 percent, according to the World Wildlife Fund (WWF). The latest 2014 census counted 1,864 giant pandas living in the wild.
Jia Jia's longevity is especially notable because the average lifespan for giant pandas is typically 14 to 20 years in the wild, and 30 years in captivity, according to WWF.
"Given their advanced years, An An and Jia Jia are both in satisfactory health," Suzanne Gendron, executive director of zoological operations and education at Ocean Park, said in a statement. "Jia Jia takes regular medication for various conditions such as high blood pressure and arthritic pain, whereas An An has high blood pressure, which is common for giant pandas around his age."
An An's blood pressure is controlled with medication, though Jia Jia can't do much to remedy the deterioration of her eyesight, which is caused by cataracts, park officials said. Still, she can recognize the voices of her caretakers, some of whom she has known for 15 years. "This gives her a strong sense of security," Gendron said.
"It gives us tremendous pride that Hong Kong Ocean Park is now the home of the world's oldest ever giant panda and the world's second-oldest male giant panda under human care," Leo Kung, chairman of Ocean Park, said in a statement. "A lot of credit goes to our dedicated animal-care team, which has continued to benefit from the advice and guidance of experts in Sichuan through their regular visits to the Park."
Elizabeth Goldbaum is on Twitter. Follow Live Science @livescience, Facebook & Google+. Original article on Live Science
Stay up to date on the latest science news by signing up for our Essentials newsletter.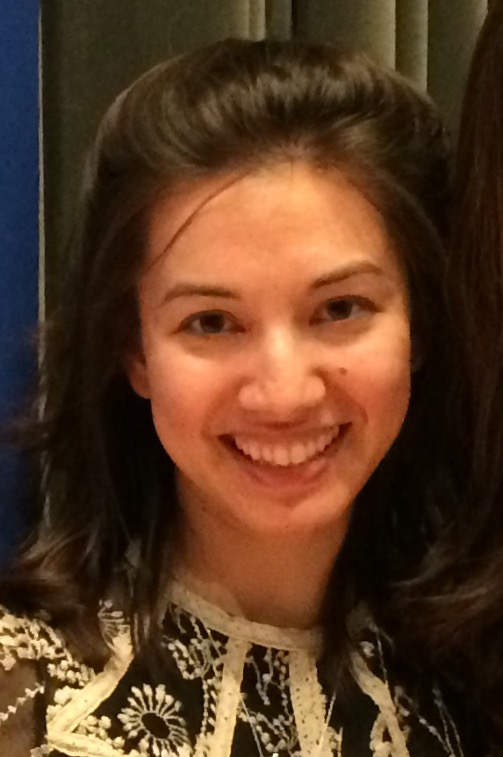 Elizabeth is a staff writer for Live Science. She enjoys learning and writing about natural and health sciences, and is thrilled when she finds an evocative metaphor for an obscure scientific idea. She researched ancient iron formations in China for her Masters of Science degree in Geosciences at the University of California, Riverside, and went on to Columbia Journalism School for a master's degree in journalism, focusing on environmental and science writing.