Pierre Delforge, NRDC's director of high tech energy efficiency, previously worked for 20 years in the IT industry in software development, hardware integration, and energy efficiency and climate programs. He contributed this article to Live Science's Expert Voices: Op-Ed & Insights.
Each year across the United States, computers consume as much as 66 billion kilowatt-hours of electricity, the equivalent of 22 large power plants. Even when idle, your desktop computer may draw as much as 50 watts of electricity, and there are currently are no U.S. energy standards to dictate otherwise. [U.S. Energy Use Plummets, Even as Population Grows (Op-Ed )]
According to a study by the University of California, Irvine, desktop computers sit idle up to 61 percent of the time after they have been turned on. And desktops still represent more than one-third of computer sales (not including tablets) and are responsible for more than two-thirds of energy use, both now and projected to 2018.
In its latest effort to control its state's energy costs, the California Energy Commission last week issued a new proposal to reduce the energy waste found in desktop and laptop computers, as well as monitors and signage displays, such as those that are proliferating in airports, stores and most public spaces.
Those devices annually guzzle roughly 8.3 billion kilowatt hours in the state, enough to power nearly all the residences in Los Angeles for an entire year, and cost Californians $1.3 billion in annual electricity bills. The commission says its proposed standards could cut those bills by $430 million. For the average desktop computer owner, this represents a $67 savings over the 5-year lifespan of a machine. The estimated cost to manufacturers to correct idle-time power use is just $2 per machine, as the changes require mostly engineering design work, rather than more expensive hardware components. In addition, each year the standards would prevent more than 800,000 metric tons of carbon dioxide from entering the atmosphere, equal to removing 170,000 cars from California's roads.
The standards would apply only to products sold in California, but as home to one-eighth of America's consumers, what happens in California can actually drive standards for the entire country, as manufacturers are unlikely to keep a separate inventory to sell in other states. In addition, California standards could pave the way for equivalent, federal, energy-saving standards.
Everyone would benefit. If the California standards were to become national benchmarks, it could save U.S. consumers $2.6 billion on their electricity bills, as well as eliminate the need to generate 21 billion kilowatt hours of electricity — the equivalent output of seven 500 megawatt coal-fired power plants. Annually, an estimated 15 million tons of carbon pollution would be avoided — equivalent to removing 3 million cars from the road each year.
Desktop versus laptop
California's draft computer standards would only apply to computers when they are idle, so they will have zero impact on active performance. In addition, the standards are performance-based, meaning higher performance computers, such as those designed to play video games with complex graphics, have higher energy limits. Therefore, as long as they're designed with efficiency best-practices in mind, even the highest performance machines can comply.
The largest energy savings potential is for desktop computers. They are not designed to optimize their power use based on how much work they need to perform, because they don't have to, having access to virtually unlimited power from the wall outlet.
Notebook, or laptop, computers are far more energy efficient than desktops. They're built to run as long as possible on a battery charge, and the proposed California standard would affect only the worst performers — 73 percent of today's models already meet the proposed benchmark. A stronger standard could have been proposed. While laptops are already more efficient than desktops, they still use much higher power than tablets, like the iPad, when idle. With their rapid growth in sales, laptops are poised to represent the majority of computer energy use within the next few years, and warrant a stronger focus. [Moving at the Speed of Clicks: Improving Computer Efficiency ]
As for monitors and displays, the most and least efficient models vary in energy consumption by as much as 600 percent. The most efficient use advanced back-lighting, better filters, and more efficient electronic components within the display. A 2013 study by a group of California investor-owned utility companies found that it would be possible to almost halve the average energy use of a typical monitor using technologies already on the market.
Mandatory vs. voluntary
Although there are no state (or federal) legal requirements for manufacturers to meet a minimum level of energy optimization, computer manufacturers can apply to be part of the U.S. Environmental Protection Agency's voluntary ENERGY STAR™ labeling program. Although that can be good incentive for manufacturers, it doesn't prevent them from also selling inefficient models.
U.S. computer manufacturers did not provide the California Energy Commission with energy usage data, but a recent study by CLASP examined data from the Chinese market, which uses similar technology to ours, and found nearly half the machines sold there already meet the latest benchmarks to be allowed to use the ENERGY STAR™ label. So, stronger U.S. standards could ensure the worst energy guzzlers are forced out of the marketplace, or convinced to significantly up their game. California's proposed standards can be seen as a large, statewide tail wagging a global dog. With California representing 38 million consumers, computer manufacturers cannot afford to ignore the state's standards — in anything, let alone computers — and simply sell their devices in other states without such restrictions. In essence, that would make California's standard the standard for the entire country, and since computers are sold on a global market, it also could also influence the efficiency of models sold worldwide.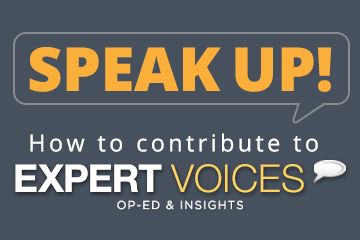 State vs. federal
The U.S. Department of Energy (DOE) has been considering whether to set efficiency standards for computers, but it can take eight or nine years to develop a federal standard (from analysis to effective date), while actual technological advancements race ahead in a matter of months.
The California proposal is an example of how a state can deal with some issues more quickly than the federal government can. The California Energy Commission began pursuing this energy issue in September 2012, and under the current timeline, workshops and public hearings will begin as early as April with the hope of beginning implementation of the laptop standards by 2017, with desktop standards following the next year.
If California's proposed energy efficiency standards become effective — and are strengthened in some areas to reflect the best practices in energy efficiency — the future will be bright in the Golden State and nationwide.
Follow all of the Expert Voices issues and debates — and become part of the discussion — on Facebook, Twitter and Google+. The views expressed are those of the author and do not necessarily reflect the views of the publisher. This version of the article was originally published on Live Science.