U.S. Energy Use Plummets, Even as Population Grows (Op-Ed)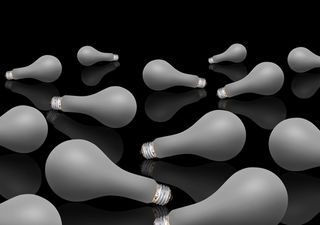 (Image credit: Unlit light bulb image via <a href="http://www.shutterstock.com">Shutterstock</a> )
Ralph Cavanagh is co-director of the Energy Program for NRDC. This Op-Ed was adapted from a post that first appeared on the NRDC blog Switchboard. Cavanagh contributed this article to Live Science's Expert Voices: Op-Ed & Insights.
This isn't the first election season that energy prices, security and reliability have been featured in campaign attack ads, but this year's litany of complaints is perplexing given that a new Natural Resources Defense Council analysis of the latest available data from government and other sources shows the economic and environmental performance of America's energy systems has never been better.
In fact, NRDC's report, "Positive Energy Trends Bode Well for U.S. Security and the Economy," contains an inventory of good energy news for the United States.
We've come a long way from the days when energy prices and shortages figured prominently in the presidential election of 1980 and helped elect Ronald Reagan, who took full advantage of public dissatisfaction over soaring energy bills and rationing of gasoline (driven by Middle East unrest) and natural gas supply constraints (traceable to a savage winter cold snap and poorly designed price regulation). Images of long lines of cars waiting to buy gasoline, a longtime staple of political commercials, trace to that era, when many who will be voting in 2014 had not yet been born.
But things are far different now, as the NRDC report shows:
Total U.S. energy use peaked in 2007 and has trended downward since. Despite a small 2.8 percent uptick in 2013, the total still was below the level recorded a full decade earlier. Any lockstep linkage between economic growth and total energy use ended almost 40 years ago.
Forty years of sustained improvements in the energy-use productivity have made efficiency America's largest single-energy resource. When Americans are smarter about energy use, we don't need to generate as much of it or purchase dirty resources like coal and oil from overseas.
Americans rely increasingly on electricity to power their homes, offices and factories. Yet since 2000, for the first time in modern history, the U.S. national growth rate for electricity consumption dropped below that of the population for an extended period, thanks in large part to the nation's increased energy efficiency. From 2000 to 2013, electricity consumption rose by a total of less than 7 percent, with a minuscule average annual growth rate of about 0.5 percent, even as the population grew by about twice that rate during the same period. NRDC is working with the nation's utilities on new business models so they won't need growth in electricity use in order to prosper.
Wind power has dominated the nation's renewable energy growth since 2000, with a 30-fold increase in its share of generating America's electricity. By 2013, wind was providing more than 4 percent of U.S. electric generation, and the absolute increase in wind generation from 2000 to 2013 was almost five times greater than the increase in nuclear generation over the same period.
Solar is surging too, and in June 2014, the U.S. Department of Energy reported that for the first time in U.S. history, hydropower generation over a full year was less than the combined contribution of other renewable electricity sources (including wind, solar and geothermal).
The amount of oil used in U.S. vehicles, homes and businesses rose slightly in 2013 (about 1.5 percent), but is still down almost 12 percent from its 2005 peak. Surprisingly, 2012 oil use was lower than in 1973 (when the nation's economy was only about one-third its current size), as NRDC reported last year in "America's (Amazingly) Good Energy News." Lowering U.S. reliance on oil reduces our need to import it from unstable overseas locations, too.
In June 2013, President Obama set a goal of cutting 3 billion tons of carbon pollution by 2030 through his administration's efficiency standards for appliances and federal buildings. We're already two-thirds of the way there, and the resulting reductions in U.S. energy bills will exceed $4 billion.
Looking ahead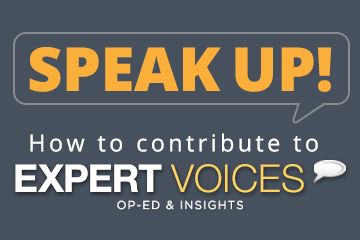 But the best is yet to come, in terms of mobilizing clean energy resources to reduce carbon pollution. The U.S. Environmental Protection Agency (EPA) proposed power plant standards in June 2014 that will keep more than 5.3 billion tons of carbon dioxide (CO2) out of the atmosphere by 2030. Put differently, in just 16 years, the standards will reduce harmful emissions from America's power plants by 30 percent compared to 2005 levels. And because the EPA proposal calls for states to be credited for energy efficiency improvements in all sectors of the economy, EPA expects that electricity bills would drop as a result (by about 8 percent). For the average customer, that represents an annual savings of about $100.
EPA's findings are one more reminder that progress toward a clean energy economy goes hand-in-hand with economic health more broadly, and America's success in linking them will help inspire worldwide progress toward stabilizing atmospheric CO2 concentrations of greenhouse gases.
As our new NRDC report shows, fortunately we're already leading the way down the path to more stability in America's economy and security — despite the fear-mongering that many candidates want you to believe.
Follow all of the Expert Voices issues and debates — and become part of the discussion — on Facebook, Twitter and Google+. The views expressed are those of the author and do not necessarily reflect the views of the publisher. This version of the article was originally published on Live Science.
Stay up to date on the latest science news by signing up for our Essentials newsletter.