Measles Hits Disneyland: 9 Cases Linked to Theme Park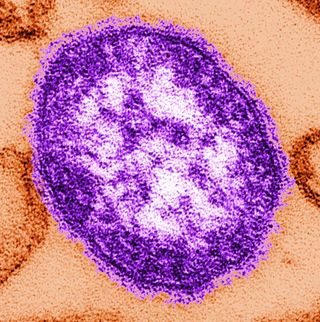 (Image credit: CDC/ Cynthia S. Goldsmith; William Bellini, Ph.D.)
At least nine cases of measles in California occurred in young people who visited Disneyland parks during the same week in December, health officials say.
The cases include seven people from several parts of California, and two Utah residents who have all been confirmed to have measles. In addition, three more Californians who visited the parks during that week are suspected to have the disease, and are being monitored, according to the California Department of Public Health (CDPH).
All of the patients as well as the people suspected of having measles visited Disneyland's theme parks in Orange County between Dec. 15 and Dec. 20, according to the CDPH. The patients range in age from 8 months to 21 years.
It is likely that a person who had measles and was contagious was at one of the theme parks on these dates, officials said.
"If you have symptoms, and believe you may have been exposed, please contact your health care provider," said Dr. Ron Chapman, the CDPH director and state health officer. The initial symptoms of measles include fever, cough and a runny nose, and within a few days a red rash appears on the face and spreads to the rest of the body.
"We are monitoring the situation...nothing is more important to us than the wellbeing of our guests," a spokesperson for Disneyland Resort told Live Science.
A total of 61 cases of measles were reported in California in 2014, said Carlos Villatoro, a public affairs officer at the CDPH. People with measles can be contagious for nine days. The virus that causes measles spreads very easily from one person to another, and can lead to serious illness and death.
Almost everyone who has received the MMR vaccine (measles, mumps and rubella) is protected against measles. All children older than 12 months should be vaccinated with two doses of MMR, according to the Centers for Disease Control and Prevention. [5 Dangerous Vaccination Myths]
In 2014, 610 measles cases were documented in the United States, a record number of cases since 2000, when vaccination against measles brought the spread of the disease to a halt. However, large measles outbreaks have recently occurred overseas, in Western Europe, Pakistan, Vietnam and the Philippines.
Travelers from another country who are infected with measles can bring the virus into the United States and spread it to others in their communities. Such spread is more likely to happen in communities where the percentage of people who are vaccinated is below a certain threshold.
Health officials noted that Disney and other theme parks are international attractions and are visited by travelers from many parts of the world, including those where measles is endemic.
The measles patients in California reside in Alameda, Orange, Riverside and San Diego counties, and in the city of Pasadena (Los Angeles County). Six of the patients who were old enough to have received the vaccine were not vaccinated, and two were too young to be vaccinated. One patient had received the vaccination.
"We are working with the health department to provide any information and assistance we can," said Dr. Pamela Hymel, chief medical officer at Walt Disney Parks and Resorts.
Email Bahar Gholipour. Follow Live Science @livescience, Facebook& Google+. Originally published on Live Science.
Stay up to date on the latest science news by signing up for our Essentials newsletter.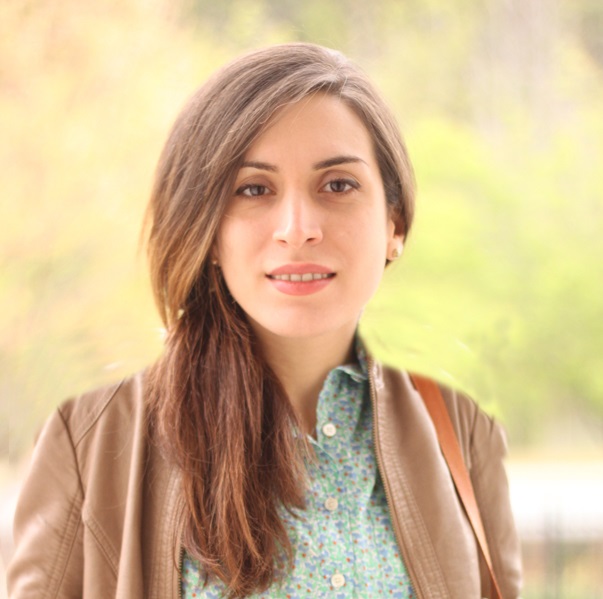 Bahar Gholipour is a staff reporter for Live Science covering neuroscience, odd medical cases and all things health. She holds a Master of Science degree in neuroscience from the École Normale Supérieure (ENS) in Paris, and has done graduate-level work in science journalism at the State University of New York at Stony Brook. She has worked as a research assistant at the Laboratoire de Neurosciences Cognitives at ENS.