US Measles Cases Reach 20-Year High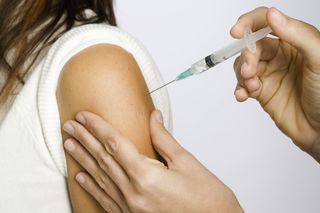 (Image credit: <a href='http://www.shutterstock.com/pic.mhtml?id=128145248&src=id'>Vaccination photo</a> via Shutterstock)
The number of measles cases in the United States so far this year marks a 20-year high, the Centers for Disease Control and Prevention announced today (May 29).
Just in the first months of 2014, from Jan. 1 through May 23, a total of 288 confirmed measles cases have been reported to the CDC, surpassing the highest number of reported cases happening in a full year since the disease was eliminated in the country almost 15 years ago.
The largest number of cases in previous years had occurred during 2011, with 220 cases. The number of cases so far in 2014 is the largest reported in the first five months of a year since 1994, CDC officials said.
Public health efforts stopped the continuous spread of measles in the United States in 2000. However, travelers who are infected with measles in another country can bring the virus into the United States and spread it to others in communities where many people are not vaccinated. [5 Dangerous Vaccination Myths]
"Imported measles virus is landing in places in the U.S. where groups of unimmunized people live," said Dr. Anne Schuchat, assistant surgeon general and director of CDC's National Center for Immunizations and Respiratory Diseases. "That setting gives the measles virus a welcome wagon by providing a chance for outbreaks to occur."
Measles is a highly contagious respiratory disease caused by a virus, and can lead to serious illness and death. In 2012, there were 122,000 measles deaths globally, according to the World Health Organization.
Out of 288 cases, health officials linked 280 (97 percent) to people who became infected in another country. Almost half of these imported cases of measles were travelers returning from the Philippines, where a large outbreak has been ongoing since October 2013.
Ninety percent of U.S. measles cases this year occurred in people who were not vaccinated or whose vaccination status was unknown, according to the CDC. Among the 195 U.S. residents with measles who were not vaccinated, 165 people, or 85 percent, were not vaccinated for religious, philosophical or personal reasons.
Eighty percent, or 227, of the reported cases happened during 15 outbreaks, including the largest outbreak of measles reported in the United States since the disease's elimination. This ongoing outbreak is occurring primarily among unvaccinated Amish communities in Ohio and has so far included 138 cases. Public health officials believe that members of these communities who had travelled to the Philippines for religious service introduced the virus to their communities, Schuchat said.
Seventeen other states have reported measles cases as well, with large numbers of cases reported in California (60 cases) and New York City (26 cases).
The ages of measles patients this year have ranged from 2 weeks to 65 years; 18 (6 percent) were younger than 12 months; 48 (17 percent) were ages 1 to 4 years, and 71 (25 percent) were ages 5 to 19 years.
More than half of the people in this year's cases, or 151, were 20 years of age or older.
"We also think of measles as a childhood disease, but today's report reminds us that there are many adults who never have received the childhood vaccines but are still traveling the world," Schuchat said.
"People may not think of MMR as a travel vaccine, the way they think of typhoid or yellow fever vaccines, but acquiring measles while traveling is likely if you have not actually been vaccinated," Schuchat said. (MMR is a vaccine against measles, mumps and rubella.)
Forty-three measles patients (15 percent) this year required hospitalization. Five patients developed pneumonia; one developed hepatitis, and two developed blood conditions, CDC officials said. No deaths have been reported so far.
In the United States, less than 1 percent of toddlers receive no vaccines for any disease. However, the vaccination rates differ on state and local levels.
"We know there are communities where a large number of individuals have decided not to be vaccinated," Schuchat said, adding that in some states the number of people exempting from vaccination is decreasing and in other states it is increasing.
Many U.S. health care providers may have never seen or treated a patient with measles because of robust vaccination efforts, Schuchat said.
"If you are a parent or a clinician, you need to know this: Measles may be forgotten, but it isn't gone," Schuchat said. "Measles vaccine is safe and effective, and is necessary to protect you and your family from measles. Measles is extremely infectious and will find you if you are not vaccinated."
Email Bahar Gholipour. Follow us @LiveScience, Facebook & Google+. Original article on Live Science.
Stay up to date on the latest science news by signing up for our Essentials newsletter.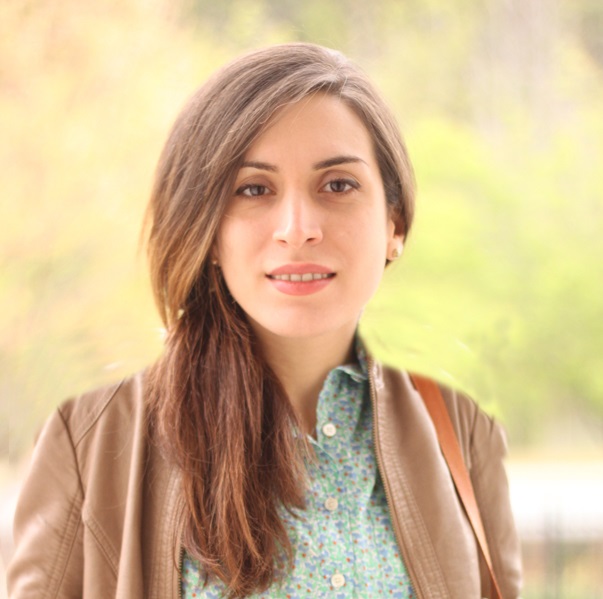 Bahar Gholipour is a staff reporter for Live Science covering neuroscience, odd medical cases and all things health. She holds a Master of Science degree in neuroscience from the École Normale Supérieure (ENS) in Paris, and has done graduate-level work in science journalism at the State University of New York at Stony Brook. She has worked as a research assistant at the Laboratoire de Neurosciences Cognitives at ENS.