Paulette Beete, NEA senior writer-editor, contributed this article as part of partnership between NEA and Live Science's Expert Voices: Op-Ed & Insights.
Lisa Hoffman, a trained scientist, never expected to end up helping lead a center committed to art. A native New Yorker, she had always been interested in the natural world.
"I was always the person running and playing in the grass or staring at the clouds," she said.
Armed with a bachelors degree in botany and a masters in microbiology, Hoffman moved to Charlotte where she became director of the Charlotte Nature Museum. During her tenure, the museum partnered with the nearby McColl Center for Arts + Innovation, a renowned arts center in the community, to invite artists interested in environmental work to partner with the museum to create functional pieces that tackled local environmental problems, such as polluted runoff.
That cross-disciplinary project was a turning point for Hoffman. Not only did it expand her understanding of what art could be, it also nurtured her interest in community engagement. When McColl needed someone to direct its environmental and community engagement programs, Hoffman was a natural fit. As Hoffman explained in our interview, not only has her science career been a crucial part of her preparation for her arts work, but she's now confident about the benefits of "having an artist and a scientist together in the conversation just to say, 'What if?'"
See a gallery of images from the McColl center efforts in "Artists Get Their Hands Dirty (Gallery)," and read more from Hoffman about what inspired her to fuse science and art in the interview with NEA below.
NEA: As a scientists, how did you become involved with art?
Lisa Hoffman: When the McColl Center came to the Charlotte Nature Museum to talk about how we could partner on an art project, in my naiveté I was looking for space on the wall to hang the art.
They made clear it clear that they were working with a different kind of artist who was interested in doing a field installation to prevent pollutant runoff from draining into one of our major creeks here in Charlotte. And that initial partnership really shifted my thinking. I consider it a pretty serious research inquiry, because it was a way of making an infrastructure improvement, created by an artist, with the potential to have an impact.
Before that project, art to me was very object related. There was a huge gap in my knowledge. I don't have an art history background; I can't tell you about the modern art movement. I didn't really understand the role of contemporary art in our society. I also knew that art as a tool for teaching and education had promise, but I viewed it as more of a didactic activity — more informational based or something that was an add-on. [I didn't think of art] as a central integrating topic as to how we can educate kids or as a tool to motivate people to action. [Who Will Save Earth? The Ingenious Human Mind (Op-Ed )]
Now I see art more as a participatory moment, analogous to how I see citizen science as a way to foster civic engagement through science. In this moment, science learning is much more hands-on. It's much more about time and space and teaching and learning. The experience is key to the learning.. It's dialogic. It's collaborative. The same exploratory experience that can happen in the lab that can happen in a science classroom, museum, or even out in your backyard, now this same phenomena is happening now in this moment with this new and next evolution of contemporary art practice.
NEA: How did training as a scientist prepare you to work in the arts?
L.H.: I'm an out-of-the-box thinker. I always say I'm on the road of inquiry. So everything in my mind is always set up as a type of science experiment. I have this hypothesis — this is what I think we can do — and then I have a very discrete way of going through and outlining how that's going to happen. I think coupled with the fact that I really enjoy working with people and learning from people, and that I have a willingness to experiment and take certain risks, that just made it an easy transition from working in a museum and doing science in labs to now working at an art center.
I very much look at this as another learning lab for me. I'm experimenting, taking what I call "measured risk," and hoping for some very clear outcomes,but thinking very deeply about those things. I've been fortunate having had some graduate training, having a master's degree, and knowing enough about science and how to prepare and organize work to be successful. I think that has really helped, because that same mindset is necessary when working with art and community: Be able to articulate not only the big picture, but also have a tactical approach to getting there.
NEA: Why is it valuable for scientists to work with artists?
L.H.: It unlocks all the hidden potential. I always say artists are the canaries in the coal mine — they offer a unique perspective , a different lens. From my experience with the artists I've worked with, they're futuristic in their thinking, but have an ability to really apply that thinking. They're very giving and generous with their knowledge, but they also embrace this idea of experimenting and risk-taking and inquiry. I think if you have a scientist and an artist working together in that way, magic happens, because it's the same excitement, it's the same idea of coming together around a problem and co-constructing solutions and co-creating knowledge around that problem. But then also having the willingness and the ultimate goal to share those results, advance community, advance community knowledge, and come up with some really clear, applicable solutions. So it's a win-win situation and that transference of knowledge and that sharing of knowledge is where the magic lives and happens.
NEA: Any advice for scientists who'd like to collaborate with artists?
L.H.: My advice is get in touch with the arts organizations that are engaged in this level of work, that are interested in this inquiry. Scientists can partner not only with our educational institutions, but also with places like the McColl Center and other residency programs. [The McColl Center is] one of a few institutions that are doing more intentional work of engaging and supporting artists in non-artistic contexts. We are asking artists to address and investigate (to name a few) environmental, social justice, health and wellness themes — and the bigger issues that are plaguing society.
I think it's just finding those organizations that are working in that realm and have a track record for working with artists who are doing the best work in these fields. I know there are others besides McColl out there that are seeking and looking to engage in this cross-disciplinary practice. [Another idea is to] partner with other institutions that embrace art innovation. You might have that in maybe your local hospital, maybe your local universities. It's just finding the right places that are doing it with artistic excellence and merit and with some level of transparency.
NEA: How are partnerships between the arts and science communities benefitting the community at large?
L.H.: Every community has its unique set of challenges, goals, aspirations, things that they wish to accomplish. I think when you put artists and scientists together in that context, and they share values of co-constructing and co-creating knowledge and investigating issues with a solution as the end goal (even though they may not know what that solution looks like), I think it's just an incredible moment. I think it opens the door to a myriad of opportunities and potential outcomes. Sometimes when you're in the tyranny of the moment, you can't always see what [the solution] could possibly be, but scientists and artists are pretty trained at looking for the unexpected. And I think that's a unique shared skill each brings to the problem-solving experience.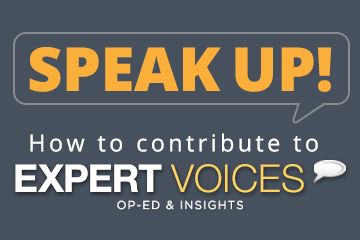 We're in a world crisis right now. There are some very big political issues, there are some very big social issues, there are some very big economic issues that are really affecting us at a local level and global level. In order for us to get to the point where all humans are living together and experiencing the basic joys of life, what life has to offer, it's going to take other people coming to the party and working together and joining the conversation in order to change the conversation to address some of these systemic issues.
So it's not just environment, it's not just social justice, it's not just the laws that are affecting us. It's not just about war. When we think about who we are, everything is connected and everything that we have might benefit from having an artist and a scientist together in the conversation just to say, "What if? What can we do if we tried this?"
Thinking that there are certain fields or domains that are restricted to just artists, just scientists, just finance people, or just politicians is short-sighted. It's not about how you label yourself, it's just what you're willing to bring to the conversation and finding an entry point.
Follow all of the Expert Voices issues and debates — and become part of the discussion — on Facebook, Twitter and Google+. The views expressed are those of the author and do not necessarily reflect the views of the publisher. This version of the article was originally published on Live Science.