Chimpanzees Are Not Legal Persons, Court Rules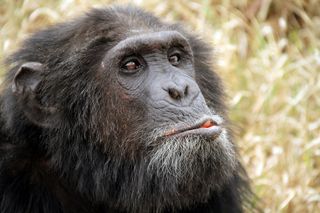 (Image credit: Flickr/Valentina Storti)
Legally, chimps are still just chimps, and are not entitled to the same rights as humans, according to the state of New York.
A New York appeals court ruled today (Dec. 4) that a pet chimpanzee named Tommy is not entitled to the rights of a human, and does not have to be released from the cage in which he is housed.
The three-judge panel ruled unanimously to deny Tommy a writ of habeas corpus and "legal personhood." A writ of habeas corpus is designed to protect people from being held against their will. [8 Humanlike Behaviors of Primates]
The Nonhuman Rights Project, an organization that fights for legal rights for animals, first brought Tommy's case to a trial court in 2013, out of concern that his living conditions were similar to those of a person living in unlawful solitary confinement. The group argued that Tommy's owner, Patrick Lavery, is holding the chimp against his will inside a cage in upstate New York, and that Tommy should be released into a wildlife sanctuary. The court ruled against giving Tommy legal personhood in 2013, but Steven Wise, a lawyer with the Nonhuman Rights Project, presented the case to an appeals court.
The appeals court judges handed down their seven-page decision today. The judges wrote that there is no precedent for considering animals as people, and no legal basis for doing so. The problem is that the legal definition of personhood involves both rights and the ability to perform duties.
"Needless to say, unlike human beings, chimpanzees cannot bear any legal duties, submit to societal responsibilities or be held legally accountable for their actions," the judges wrote in their decision. "In our view, it is this incapability to bear any legal responsibilities and societal duties that renders it inappropriate to confer upon chimpanzees the legal rights — such as the fundamental right to liberty protected by the writ of habeas corpus — that have been afforded to human beings."
Tommy's case was built around the idea that chimpanzees are remarkably intelligent animals and fit the idea of what the court considers as a legal person. Experts testified in the court case that chimpanzees have incredible cognitive abilities and that they can understand the past, anticipate the future and "suffer as much in solitary confinement as would a human being," according to the appeals court transcript.
Wise asserted that Tommy is a legal person, but that does not mean the organization was seeking human rights for chimpanzees.
"'Personhood' is the legal word, but it's not synonymous with human," Wise told Live Science in October.
Wise has a similar case involving another chimpanzee, named Kiko, that is also in the appeals court. A decision for that case will likely be made early next year.
Follow Kelly Dickerson on Twitter. Follow us @livescience, Facebook & Google+. Original article on Live Science.
Stay up to date on the latest science news by signing up for our Essentials newsletter.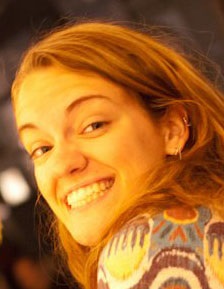 Kelly Dickerson is a staff writer for Live Science and Space.com. She regularly writes about physics, astronomy and environmental issues, as well as general science topics. Kelly is working on a Master of Arts degree at the City University of New York Graduate School of Journalism, and has a Bachelor of Science degree and Bachelor of Arts degree from Berry College. Kelly was a competitive swimmer for 13 years, and dabbles in skimboarding and long-distance running.