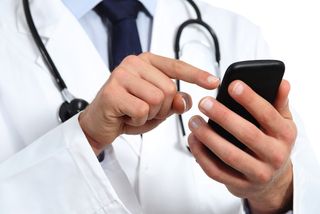 (Image credit: Antonio Guillern/Shutterstock.com)
SANTA CLARA, Calif. — Several new innovations on the way could dramatically change how people receive health care.
New products that make use of smartphone technology — such as phone-based systems that track all of a person's health data, and sophisticated hardware and apps that let a person sample and test their own blood, DNA and urine — will allow people to take the clinic home with them, Dirk Schapeler, director of digital health at Bayer HealthCare LLC, said in a presentation Wednesday (Nov. 19) here at the IDTechEx conference.
These innovations will change where and how people get their health needs met, Schapeler said.
Moreover, such advances could not only allow pharmaceutical companies to identify patients for whom medicines work best, but also give patients better insight into their health problems and even identify health crises before they occur, he said. [Fantasy Fitness Tracker: 8 Absolutely Must-Have Features]
Health care issues
The existing models for delivering health information are badly outdated, Schapeler said.
"Most of us have a better idea how our car is doing than our health is doing," Schapeler told Live Science.
People's medical records usually reside with their doctors, and they may even have to pay to see the files. And worse, when people see multiple doctors or switch providers, there is no single repository containing all of their health information.
Because of complicated regulatory hurdles and a slow adoption of technology, many doctors have piecemeal electronic medical records systems, and many still do not communicate with patients via email.
But in the future, all-in-one apps will store a patient's health data in one location. That repository could then be easily sent to a person's new doctor, or from one specialist to another, all from someone's phone, Schapeler said. And, for example, a person could track how their cholesterol levels have changed over time, rather than waiting for a scolding at their annual doctor's checkup.
Phone-based medicine
New technology could also allow tasks now performed at the clinic or the hospital to be done in the comfort of a patient's home, Schapeler said. Several companies are developing portable phone attachments that can measure insulin levels, check heart rate and test oxygen saturation levels. For instance, the company Scanadu is developing a phone-based urine test kit that could detect early signs of liver, kidney or metabolism problems such as diabetes, Schapeler said.
The results of all these tests could be stored on a person's phone or be sent automatically to a doctor, who would then have a much better sense of the patient's long-term health trends.
Phone-based sensors and apps that use more uniform ways to track people's symptoms could allow pharmaceutical companies to more effectively conduct clinical trials. These innovations could make it feasible to do blood tests on patients more frequently, and better identify drug side effects in patients who are on multiple medications. They could also reduce the number of trips that patients make to the doctor for blood tests and other checks. By making the process more convenient, this innovation could keep more patients in trials, Schapeler said.
Phone-based DNA scanners, which would allow people to spit into a phone attachment to test their genetic material, could allow doctors to identify the subset of patients for whom certain drugs work best, and then prescribe medicines based on that knowledge, Schapeler said.
Combined with the next generation of fitness trackers, this extra information could also warn doctors of when a health crisis is coming, he said.
Follow Tia Ghose on Twitter and Google+. Follow Live Science @livescience, Facebook & Google+. Originally published on Live Science.
Stay up to date on the latest science news by signing up for our Essentials newsletter.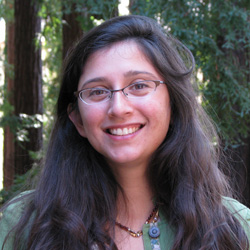 Tia is the managing editor and was previously a senior writer for Live Science. Her work has appeared in Scientific American, Wired.com and other outlets. She holds a master's degree in bioengineering from the University of Washington, a graduate certificate in science writing from UC Santa Cruz and a bachelor's degree in mechanical engineering from the University of Texas at Austin. Tia was part of a team at the Milwaukee Journal Sentinel that published the Empty Cradles series on preterm births, which won multiple awards, including the 2012 Casey Medal for Meritorious Journalism.