Earthquake Unleashes Avalanche Over Sprawling Glacier (Photo)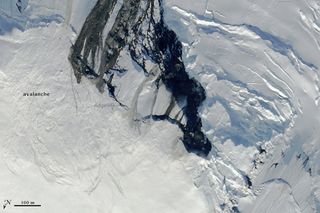 (Image credit: NASA Earth Observatory)
An earthquake that rattled remote parts of Alaska and northwestern Canada in July triggered an avalanche that spilled mounds of snow down a steep mountainside. NASA scientists flying over the region captured dramatic photos of the quake-induced landslide just days after the event.
A 6.0-magnitude earthquake shook sections of Alaska and Canada's Yukon Territory on July 17. The quake struck Seward Glacier, which is located 62 miles (100 kilometers) from the Alaskan city of Yakutat, reported the Alaska Earthquake Information Center.
NASA scientists based in Fairbanks, Alaska, flew near Seward Glacier one day before the quake, on July 16, and observed that an earlier landslide had strewn rocks and other debris across the icy slopes. Four days after the earthquake, on July 21, the scientists revisited the site and discovered that a quake-induced avalanche had blanketed the mountainside in snow, covering much of the previous landslide's rocky trail. [On Ice: Stunning Images of Canadian Arctic]
"It's obvious that many big debris and snow slides happened in this short time window," NASA glaciologist Kelly Brunt said in a statement. "This is a super steep area, so you get a lot of activity here. The bulk of the activity in this case is probably associated with the July 17 quake."
Brunt and her colleagues snapped photos of the earthquake's aftermath using a digital camera mounted inside the nose cone of NASA's high-altitude ER-2 aircraft. The researchers flew within 1.2 miles (2 km) of the earthquake's epicenter.
The scientists were already scheduled to conduct flights over Alaska, near Seward Glacier, to test an instrument called the Multiple Altimeter Beam Experimental Lidar (MABEL), which is designed to detect changes in Earth's landscape — particularly Arctic sea ice — using lasers and photon detectors.
MABEL sends out pulses of laser light and measures how long it takes photons to bounce off Earth's surface and return to the detectors. The pattern of photons can help scientists determine elevation changes and characteristics of the landscape, including areas where ice is thinning, or the location of melt pools during Arctic summers.
MABEL is being used to help scientists develop ways to interpret data for the upcoming ICESat-2 mission, scheduled to launch in 2017. The ICESat-2 mission will collect data on elevation changes of ice sheets in the Arctic, which could help researchers determine how sea-ice thickness is fluctuating over time.
Follow Denise Chow on Twitter @denisechow. Follow Live Science @livescience, Facebook & Google+. Original article on Live Science.
Stay up to date on the latest science news by signing up for our Essentials newsletter.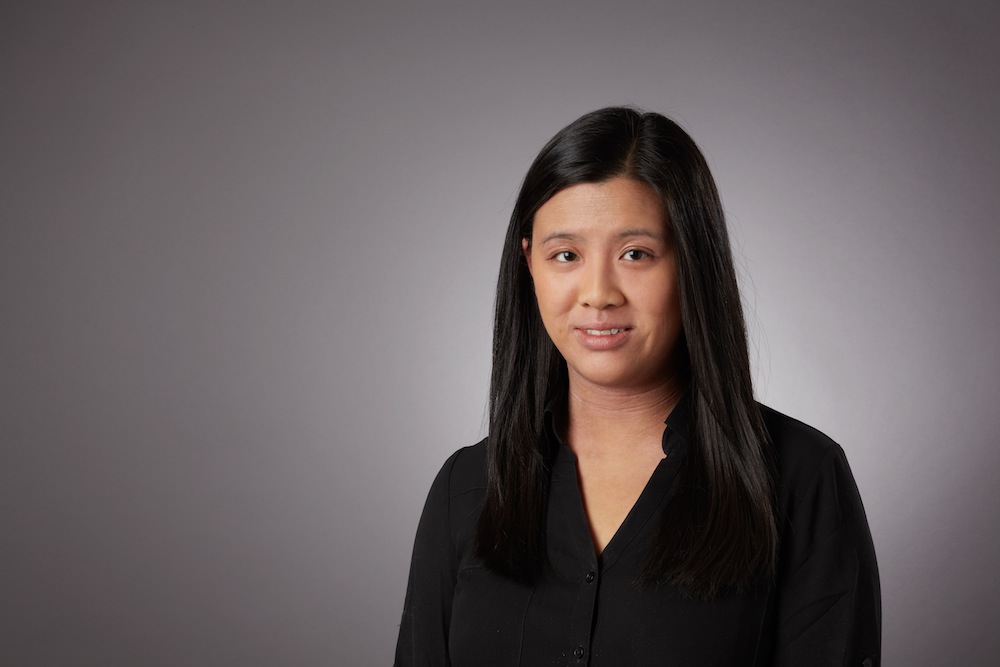 Denise Chow was the assistant managing editor at Live Science before moving to NBC News as a science reporter, where she focuses on general science and climate change. Before joining the Live Science team in 2013, she spent two years as a staff writer for Space.com, writing about rocket launches and covering NASA's final three space shuttle missions. A Canadian transplant, Denise has a bachelor's degree from the University of Toronto, and a master's degree in journalism from New York University.