32 Tornadoes in a Day! Twister Clusters on the Rise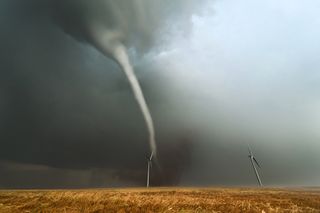 (Image credit: Minerva Studio/Shutterstock.com)
Less means more, when it comes to tornadoes in the United States.
There are fewer days with tornadoes compared with 60 years ago, but when storms do hit, there are more tornadoes per day, according to a study published Aug. 6 in the journal Climate Dynamics.
"We may be less threatened by tornadoes on a day-to-day basis, but when they do come, they come like there's no tomorrow," lead study author James Elsner, a climate scientist at Florida State University in Tallahassee, said in a statement.
Elsner and his co-authors analyzed historical tornado records from the National Weather Service from 1950 to 2013. [The Top 5 Deadliest Tornado Years in U.S. History]
The study is one of the first to find a clear trend of any kind in the tornado numbers. And, in fact, the team did not find a long-term change in the total number of tornadoes from year to year. While the total number of twisters each year can vary considerably, about as many tornadoes per decade hit in the 2000s as in the 1950s and 1960s.
So, what's the big change?
Specifically, the researchers found that the number of days with a tornado stronger than EF-1 on the Fujita ranking scale started dropping in the 1970s. In 1971, there were 187 EF-1 tornado days. In 2013, one of the quietest tornado years on record, there were only 79 EF-1 tornado days. (There's no distinct pattern to when the storms hit — tornadoes can strike any time of the year.)
Also, days with more than one EF-1 tornado are becoming more common, the researchers found. This increase accounts for the steady trend in the total number of tornadoes.
Looking at days with four, eight, 16 or 32 EF-1 tornadoes, the researchers discovered an uptick starting in the 1980s. One of the most significant increases was that the odds of having a day with 32 tornadoes doubled. And since 2001, every year has experienced a day with at least 32 EF-1 tornadoes, the study found. Before 1990, most years had no days with more than 32 tornadoes.
As the number of tornadoes per day increased, the risk of tornado clustering— in which groups of four or more tornadoes touched down within a close geographic region — also rose, the researchers found.
"I think it's important for forecasters and the public to know this," Elsner said in the statement. "It's a matter of making sure the public is aware that if there is a higher risk of a storm, there may actually be multiple storms in a day."
The researchers think climate change has played a role in the shift in tornado frequency and storm strength documented in the study. However, they stop short of blaming any one cause. Rather, multiple effects — such as atmospheric warming and less wind shear (different wind directions at different heights) — could lead to smaller, but more active storms and, in turn, spawn multiple tornadoes.
The researchers recommended several lines of research to test their model, such as studying the environmental conditions that trigger tornado clusters.
How to count tornadoes
For more than a decade, researchers have sought to connect the dots between global warming and severe weather such as hurricanes, drought and tornadoes.
But tornadoes and climate change present a particularly thorny problem. That's because scientists must first overcome problems in their storm-tracking data. For example, the way that weather officials assess tornado damage has changed over time. Because of this change, comparing tornado data from the 1950s to data from the 2010s could produce false trends.
Here's an example: The number of reported tornadoes has increased, thanks to improved radar monitoring, so it seems like more tornadoes are forming now than 50 years ago. But that's not because of climate change; it's because radar systems are better at keeping an eye on storms.
To get around this problem, Elsner and his co-authors analyzed only tornadoes stronger than EF-1 on the Fujita scale. Weaker tornadoes may have gone unnoticed in the past, but EF-1 tornadoes were likely to have been noticed and reported, researchers think. On the other hand, comparing tornadoes by strength on the Fujita scale introduces a different problem: Tornadoes that hit before 1973 were ranked retroactively, based on photographs and news reports. With no eyewitnesses, the tornadoes might have a stronger ranking than they actually deserve.
Elsner said that a portion of the trends reported in the results could come from such changes in data collection.
Email Becky Oskin or follow her @beckyoskin. Follow us @livescience, Facebook & Google+. Original article on Live Science.
Stay up to date on the latest science news by signing up for our Essentials newsletter.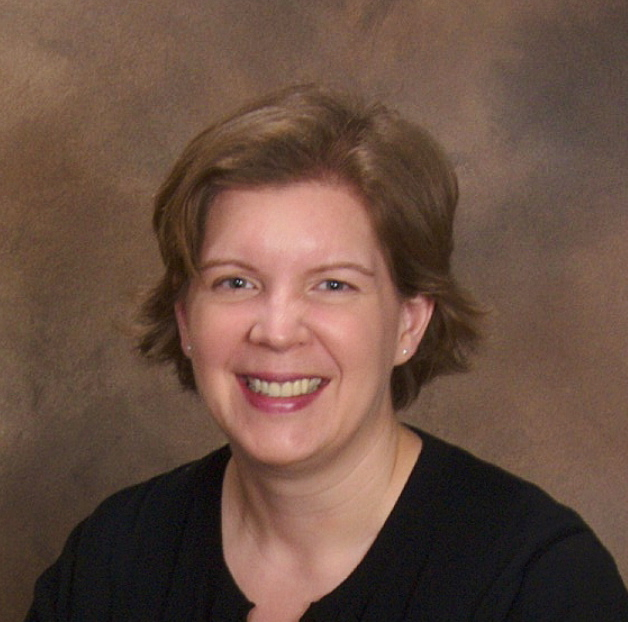 Becky Oskin covers Earth science, climate change and space, as well as general science topics. Becky was a science reporter at Live Science and The Pasadena Star-News; she has freelanced for New Scientist and the American Institute of Physics. She earned a master's degree in geology from Caltech, a bachelor's degree from Washington State University, and a graduate certificate in science writing from the University of California, Santa Cruz.