Cindy Maur is a wild animal keeper at the Wildlife Conservation Society (WCS)'s Bronx Zoo in New York City. Maur was founding president of the Bronx Zoo chapter of the American Association of Zoo Keepers. It has now expanded to the New York City chapter of the AAZK. Maur contributed this article to Live Science's Expert Voices: Op-Ed & Insights.
One of my favorite questions from zoo visitors is "How can I get your job? What do I have to do to be a zookeeper?" I wish I asked that question growing up! When I was younger, I loved going to zoos. My family could not tear me away from the river otter exhibit during childhood visits to the Queens Zoo. I was fascinated with marine mammals, and otters in particular. They seemed to be intelligent, slightly mischievous, and best of all, aware of the public watching them. I spent many weekends with my family at the Bronx Zoo and Queens Zoo — but still, it didn't occur to me to make a career out of being a keeper at the time. I thought I'd have to study veterinary medicine to work with animals, and at that point in my life, I would sometimes faint at the sight of blood.
When it was time for college, I researched majors that involved animals. I studied environmental studies and marine biology at Florida State University, and I had an amazing advisor who told me about a local zoo and recommended I take an internship there. Everything clicked, and I was hooked. I found a great career working with animals and making a difference in their lives every day. After graduating with a degree in environmental studies and anthropology, with concentrations in primatology and marine biology, I came home to New York and got a job at the very place that inspired me 15 years before.
Zookeepers come from a range of backgrounds. A handful of people choose majors in biology, wildlife conservation, animal management, and marine conservation, to name a few. And there are also colleges that train people to be zookeepers, specifically. [Chasing Alligators, Dodging Parrots: A Zookeeper's Life (Op-Ed )]
As a wild-animal keeper at the Wildlife Conservation Society's Bronx Zoo for almost eight years now, I mainly work with primates and sea lions. I work full days, five days a week, but that's where any similarity to a traditional job ends. Zookeepers come in on weekends and holidays, because our animals need care and attention and food every day of the year — whether there's a heat wave or a snow storm.
And those days are never boring. When you are working with living, breathing beings that think for themselves and have minds of their own, you know that every day is going to be new and exciting. That said, we do have routines and tasks that need to be completed. We clean after the animals, prepare and give them food, and find ways to enrich their day. For example, I'm always asking myself: What new and exciting puzzle can I create for the animals to get them to problem-solve as their wild counterparts do?
Through training, we zookeepers also get to build bonds with the animals — that's one of the most rewarding aspects of my job. We don't cuddle with the animals, but we do train them for what we call "tactiles." It may look like we are petting them, but instead what we are doing is positive reinforcement training. We are asking the animals to allow us to inspect their coat, skin, scales, feathers.
Sea lions are one of my favorite animals to work with (shh, don't tell the capuchin monkeys!). They're incredibly smart and interactive with the people with whom they've built a solid relationship through training. It's amazing to watch them problem-solve and think. In between our daily training sessions, we've seen Indy (one of the sea lions at the Bronx Zoo) practice a behavior she's learning. Once, when she was learning to clap her back flippers, my colleagues and I saw her moving her flippers when she was not in session. At a later session that day, Indy had a firmer grasp of how to control the muscle movements in her back flippers. If you think that this would be easy to do right off the bat, try moving muscles that you aren't used to moving on purpose. Try raising your eyebrows one at a time.
One of my favorite training sessions happened with Indy. She was painting, and a young girl and her mother were watching. The little girl asked to see what Indy had made, the paintbrush still in Indy's mouth. The girl was amazed by Indy's painting, with splashes of blue and red. At the end of the day, when I was out of uniform and leaving the zoo, I walked to the parking lot at the same time as the mother and daughter, and I overheard the little girl saying her absolute favorite part of the zoo was the sea lion painting and how they're her favorite animal in the world. I know that the day changed that girl's life, because I was that girl once.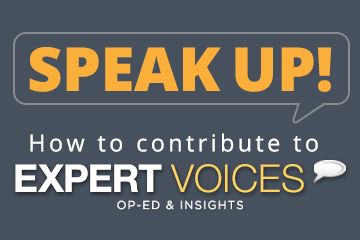 In fact, that's one of the reasons I love working at WCS: We inspire people to care about the animals at our zoos, our aquarium and in the wild. People who come to visit one of our facilities start thinking about these animals in a different way than they did when they started their day — visitors are getting to know animals they hadn't known even existed, and they're making connections with them. That's what happened to me as a child, and I'm proud to inspire the next generation to care.
That's why one of my favorite questions is "How do I get this job?" Those people asking are future zookeepers and conservationists.
Editor's Note: This article is the third in a series from WCS on Live Science celebrating the contributions of zookeepers for the American Association of Zookeepers' National Zookeeper Week (July 21-27).
Follow all of the Expert Voices issues and debates — and become part of the discussion — on Facebook, Twitter and Google +. The views expressed are those of the author and do not necessarily reflect the views of the publisher. This version of the article was originally published on Live Science.