Christopher Scoufaras is a zookeeper at the Wildlife Conservation Society (WCS)'s Queens Zoo. He contributed this article to Live Science's Expert Voices: Op-Ed & Insights.
Growing up, I regularly visited the WCS's Bronx Zoo and New York Aquarium and knew from a young age that I was interested in working with animals. I would sit in front of the primate exhibits for hours and watch their behavior — it was exciting to see, up close and in person, what I'd only seen on television.
I studied animal biotechnology and conservation at Delaware Valley College in Pennsylvania, but I was on track to being a zookeeper even before that — as a student at John Bowne High School in Queens. During my teen years, I was involved in the agricultural program at the school, working with chickens, goats, lizards and other animals. I even interned at a pig farm in New Jersey.
I began my career as a zookeeper interning at the Queens Zoo while in college, and was hired full time after graduating. Our zoo is small enough that keepers get to work with a wide range of animals — from bison and mountain lions to tropical birds, Andean bears and Roosevelt elk.
At the Queens Zoo, we're always outside no matter the weather. During Hurricane Sandy in 2012 , we came and checked in on the animals. While many people were snowed in earlier this year, I would shovel my car out and make it to work only to shovel some more to ensure the animals were fed and cared for. And during times when we have high winds, we place the big cats off-exhibit to a secure holding area to safeguard against anything that could fall.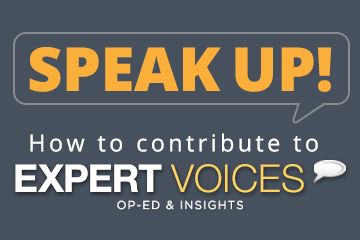 Sometimes the potential dangers are not environmental, but from the animals themselves. Part of my job is transporting alligators on and off exhibit during the changing of the seasons. We've trained them to walk into crates. Like any animal, alligators are motivated by food: We've conditioned them to run toward the sound of clanking tongs, since they know they'll get a treat (either a rat or a fish to munch on). We'll put tongs at the end of the crate to draw the alligators in, and then close the sliding doors.
I'm not scared of the alligators, but I do sometimes get goose bumps from a few of the parrots. There's one in particular who will fly at you if he doesn't get fed in a timely manner. I actually have been bitten, scratched, kicked and tail-slapped by them — it comes with the territory, though safety is always our priority.
I've also had an opportunity to work with rhea (flightless birds native to South America) that we raised since they were week-old chicks. They soon began to grow from knee-high to over five-feet-tall. They follow us and opportunistically pick at our keys and pockets when we go in to feed and clean them, though otherwise they are harmless.
One day, as I was walking into their area, I heard one of the rheas running towards me. I turned to look and saw a male completely fluffed up and charging. I quickly grabbed the base of his neck in order to keep him from kicking me, but at the same time was conscious of not harming the animal. I soon made my way to the door leaving the hissing, puffed-up, kicking rhea behind. That was the day we realized he had hit sexual maturity. He still reacts in such a manner whenever any male keepers are present. He pays no attention to any of our female zookeepers. [Only Zookeepers Get to Feed the Penguins (Op-Ed )]
Just the fact that my career is not a regular office job — that every day is different and exciting — makes me love what I do. Whether it's a challenging day or a smooth one, it's exciting, regardless. It's hard to get bored when you're never sure what an animal under your care is going to do.
Editor's Note: This article is the second in a series from WCS on Live Science celebrating the contributions of zookeepers for the American Association of Zookeepers' National Zookeeper Week (July 21-27).
Follow all of the Expert Voices issues and debates — and become part of the discussion — on Facebook, Twitter and Google +. The views expressed are those of the author and do not necessarily reflect the views of the publisher. This version of the article was originally published on Live Science.