Modern Family (Planning) for Animals (Op-Ed)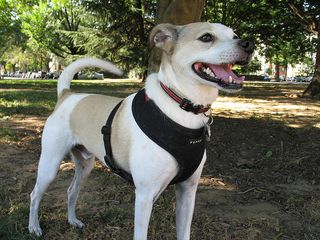 (Image credit: Josh Chamot)
Wayne Pacelle is the president and chief executive officer of The Humane Society of the United States (HSUS). This Op-Ed is adapted from a post on the blog A Humane Nation, where the content ran before appearing in Live Science's Expert Voices: Op-Ed & Insights.
It's a year of milestones for The HSUS.
It's our 60th year, and my 10th as CEO. And, Feb. 25, marked the 20th anniversary of World Spay Day (started by our affiliate the Doris Day Animal League) which involved more than 600 organizers in all 50 U.S. states, and almost 50 countries hosting events. Our Pets for Life teams in Atlanta, Chicago, Los Angeles and Philadelphia hit the streets, transporting dozens of pets to spay/neuter appointments at our partner clinics. In all, thousands of dedicated individuals worked to limit dog and cat reproduction as a way to prevent pet homelessness and euthanasia across the globe.
It took The HSUS, more than any other group, to normalize the practice of spaying and neutering by starting that discussion decades ago. Especially over the last three decades, our movement has invested hundreds of millions of dollars in animal sterilization as a humane population-control strategy. And there's been a big pay-off — euthanasia rates that perhaps once eclipsed 15 million now hover at around 3 million. Of course, that's still 3 million too many, but the trends favor us. We now know, with an investment of additional resources in spay and neuter, promotion of pet adoption and other companion-animal protection strategies, we can drop that number even further.
Through the years, veterinarians and advocates have become extremely efficient in perfecting the spay/neuter surgery process — with more than 100 high-volume, high-quality, low-cost clinics running across the country. All the while, we're all looking for a better, faster, easier and cheaper method for sterilizing cats and dogs.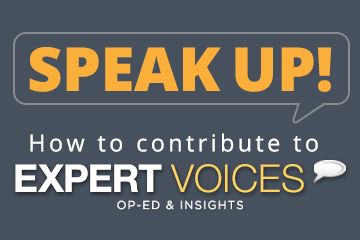 Recently, on February 17th, Ark Sciences commercially launched Zeuterin™, the only FDA-approved nonsurgical sterilant for male dogs. Veterinarians and veterinary technicians around the country have been receiving training and certification in its use, and for the first time in World Spay Day history, ten communities — from San Francisco to Orlando to Chattanooga — hosted "Zeuter-a-thons" where dogs were sterilized without surgery.
Zeuterin™ (zinc gluconate neutralized with arginine) is approved for use in male dogs between 3 to 10 months, and is administered by intratesticular injection. Unlike surgical castration, Zeuterin doesn't require anesthesia, just a light sedation if necessary — and dogs treated are alert within 15 to 20 minutes of the procedure and ready to go home.
The introduction of Zeuterin is an exciting innovation, and we hope the first of many non-surgical sterilization methods for animals. Just as "the pill " revolutionized women's health and family planning, contraceptive strategies for animals can be game-changing. Other organizations, like the Alliance for Contraception in Cats & Dogs (ACC&D), are continuing the important work to expedite the successful introduction of such new methods for sterilization.
The HSUS has worked for years to develop a workable immunoconceptive vaccine for horses and white-tailed deer in free-roaming settings. In fact, in partnership with the Village of Hastings-On-Hudson in New York, The HSUS has launched the first-ever immunocontraception study conducted on a free-roaming deer population living in an open, suburban area in the U.S. If successful, we hope the project will serve as a model for municipalities to replicate in New York, and throughout the country.
Pacelle's most recent Op-Ed was "Ellen's Oscar Tweet Turns into Huge Charity Gift." This article was adapted from "Modern Family (Planning) for Animals," which first appeared on the HSUS blog A Humane Nation. The views expressed are those of the author and do not necessarily reflect the views of the publisher. This version of the article was originally published on Live Science.
Stay up to date on the latest science news by signing up for our Essentials newsletter.