Ellen's Oscar Tweet Turns into Huge Charity Gift (Op-Ed)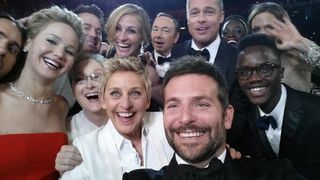 (Image credit: Twitter | @TheEllenShow)
Wayne Pacelle is the president and chief executive officer of The Humane Society of the United States (HSUS). This Op-Ed is adapted from a post on the blog A Humane Nation, where the content ran before appearing in Live Science's Expert Voices: Op-Ed & Insights.
Ellen DeGeneres never ceases to amaze me, with her unparalleled wit and talent, generosity of spirit and passion for animal protection.
Samsung committed to give a dollar to her designated charity for every re-tweet of her now-famous selfie with some of the biggest stars in attendance at Sunday night's Oscars. But she really reached a new high, in my book, by directing $1.5 million of that total to The HSUS. Her picture, which she tweeted that night to her 27 million followers, became the most re-tweeted in history, with more than three million people pushing out the picture, snapped with an assist from Bradley Cooper and capturing Brad Pitt, Meryl Streep, Jennifer Lawrence and others.
We are going to divide her donation among three of The HSUS's programs: Pets for Life, our Shelter Pet Project and our Animal Rescue Team. The Animal Rescue Team has particularly been on my mind recently week after its heroic rescue of 183 animals, living in filth and suffering from a lack of basic care, at a suspected puppy mill in Jefferson County, Ark. Tia Pope, manager of puppy mill response for The HSUS, said, "No animal should ever be forced to live in conditions like this…Now, they'll get the opportunity to live happy, healthy lives."
Indeed, that's what we try to do for all animals — provide them with happy, healthy lives. Ellen has always been on board with our strategy. She, too, cares about all animals. She's had me on her show to talk about our campaigns a half dozen times, including back in 2008 in the run-up to Proposition 2, the landmark ballot measure to ban the extreme confinement of laying hens, breeding sows and veal calves in the Golden State. That law, and a follow up law to apply Prop 2 standards for hens to eggs sold in the state, is under attack from the Missouri attorney general, so our work is never done.
We've talked about the lives of privation and misery that animals on factory farms endure , and also about defending Missouri's anti-puppy mill ballot measure from attacks in the Legislature, and about blocking ag-gag bills that try to silence our undercover investigations.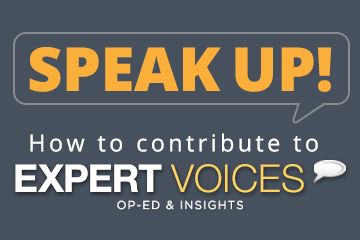 She's the leading celebrity voice for animal protection in our nation, and we are so lucky to have her on our side. And all of us at The HSUS are so honored she chose to invest in our work, given all of the other worthy charities that serve animals and people.
Her support comes at an especially significant time as we are making preparations for our first 60th Anniversary gala event in Los Angeles later this month — to raise money for our companion animal and anti-factory farming work. There, California Gov. Jerry Brown, who has signed a raft of animal-welfare legislation since becoming governor in 2011, will receive our Humane Governor award. We'll also be recognizing Gabriela Cowperthwaite, the director of "Blackfish ", and two other celebrities who have done so much to advance the cause of animal protection — James Cromwell and Paul Wesley.
Because we'll have a whole bunch of other celebrities at the event, I may go out and buy a Samsung Galaxy Note and go into the crowd and take a selfie with them. Bradley, can you help me, like you helped Ellen? We need you, man. March 29, Beverly Hilton, 6:30 p.m.
Pacelle's most recent Op-Ed was "Extreme Abuse of Calves Leads to Immediate Shuttering of N.J. Slaughterhouse." This article was adapted from "The Tweet Heard Round the World," which first appeared on the HSUS blog A Humane Nation. The views expressed are those of the author and do not necessarily reflect the views of the publisher. This version of the article was originally published on Live Science.
Stay up to date on the latest science news by signing up for our Essentials newsletter.