Photos: Ancient Silver Treasure Discovered in Biblical City
Silver treasure
Archaeologists excavating the city of Abel Beth Maacah in northern Israel have discovered a silver treasure in a jug, dating back 3,200 years, long before minted currency was invented. When it was first found the silver treasure looked like a ball and conservation work needed to be done. Curiously the person who owned the treasure doesn't appear to have made an attempt to conceal the jug when they abandoned it. [Read full story]
Hoop earrings
After conservation work was done by Mimi Lavi, of the Hebrew University of Jerusalem's Institute of Archaeology, the researchers found the treasure consisted of five earrings (top) and an enigmatic object (top right) that appears twisted like a knot. The earrings could have been worn by both men and women. At bottom are silver ingots or "scrap" silver, which would have been used in trade.
Tower overlook
The jug with treasure was found just to the north of a "massive structure," as the researchers call it, which may be a tower overlooking a valley. At some point the massive structure fell into disuse and domestic dwellings were built to the north, the treasure perhaps dating to this time. Shown here, the tower looking south.
A Tell
The city of Abel Beth Maacah flourished during the second and first millenniums B.C., and was mentioned in the Hebrew Bible and ancient Egyptian records. It was occupied for so long that its archaeological remains form a human-made mound called Tel or Tell (shown here in an aerial view from the northwest). Now called Tell Abil el-Qameh, the site was first identified as Abel Beth Maacah in the 19th century based on its location and historical accounts of the city. Until recently little excavation has been done at the site.
Ring flask
Among the finds the researchers made at the Biblical city in Israel was this ring flask that dates back to the beginning of the Iron Age, almost 3,200 years.
King David
According to the Hebrew Bible, Abel Beth Maacah was the site of a siege during the time of King David (whom some scholars believe lived about 3,000 years ago). A man named Sheba ben Bichri, according to Scripture, rebelled against David and fled to the city. A man named Joab pursued David and laid siege to the site. The inhabitants protested, saying they were Israeli and so Joab was attacking his own people. The siege ended when the inhabitants killed Bichri and threw his head over the wall.

Shown here, a statue of King David, created about 400 years ago by the sculptor Nicolas Cordier. It is now in the Borghese Chapel of the Basilica di Santa Maria Maggiore.
Remains of a city
Archaeological work at Abel Beth Maacah is just beginning and the team will be back this summer to investigate the ancient city further.
Stay up to date on the latest science news by signing up for our Essentials newsletter.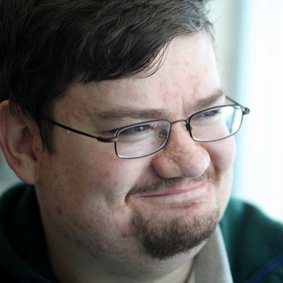 Owen Jarus is a regular contributor to Live Science who writes about archaeology and humans' past. He has also written for The Independent (UK), The Canadian Press (CP) and The Associated Press (AP), among others. Owen has a bachelor of arts degree from the University of Toronto and a journalism degree from Ryerson University.