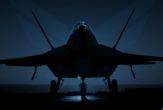 According to Aviation Week, the Pentagon is now developing active electronically scanned array (AESA) radars that could be used as weapons.
A bizarre historical twist to this story is that in 1934, a rumor was started to the effect that Nazi Germany had developed a death ray based on radar. Physicist Robert Watson-Watt was asked to check on the feasibility of such a weapon. He quickly determined that it was unlikely, but that using radio waves to locate incoming bombers might be a real possibility. By 1937, three stations were ready, with more to come; this was a key element in winning the Battle of Britain during WWII.
It was a British writer, H. G. Wells, who first suggested the idea of "death
(This Science Fiction in the News story used with permission from Technovelgy.com
Stay up to date on the latest science news by signing up for our Essentials newsletter.
Bill Christensen catalogues the inventions, technology and ideas of science fiction writers at his website, Technovelgy. He is a contributor to Live Science.