Inflammation Linked to Lower Prostate Cancer Risk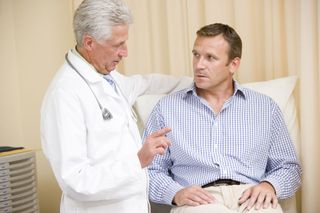 (Image credit: <a href='http://www.shutterstock.com/pic-14464564/stock-photo-doctor-giving-man-checkup-in-exam-room.html?src=2976768c8a64ea13ab7d9c765567d2e5-1-4'>Doctor's visit</a> via Shutterstock)
Inflammation in a man's prostate may indicate he has a lower risk of developing prostate cancer in the future, according to a new study.
Researchers looked at signs of inflammation in prostate tissue samples from 6,200 men who were having biopsies to check for cancer. The men were between ages 50 and 75, and all had negative biopsies, indicating they were cancer-free.
At a follow-up biopsy two years later, prostate cancer was detected in 900 participants (14 percent). Men with signs of acute inflammation or chronic inflammation at the original biopsy were 25 percent or 35 percent, respectively, less likely to be diagnosed with prostate cancer.
Another two years later, only acute inflammation in the original biopsy was associated with a lower prostate cancer risk, according to the study published today (Dec. 9) in the journal Cancer.
While inflammation has been linked to higher risk of some cancers, including liver cancer and colon cancer, its link with prostate cancer is under debate, the researchers said.
"Perhaps patients with inflammation could be followed up differently from those without inflammation," said study researcher Dr. Daniel Moreira, a urologist at the North Shore-Long Island Jewish Health System in New Hyde Park, New York. [5 Things You Should Know About Prostate Cancer]
Prostate cancer, the most common type of cancer in men, usually grows slowly and may not cause symptoms in its early stages. Medical organizations differ in their recommendations about how often men should get screened for the cancer.
The new results suggest that knowing the type and severity of inflammation in the prostate could help physicians decide how their patients should be followed in the future, the researchers said.
"Inflammation is important," Moreira said. The study suggests that the severity of inflammation in prostate tissue should be reported with biopsy results, but not all labs currently do this, he said.
The men in the study also underwent a test called a prostate-specific antigen (PSA) test. PSA level is used to screen for prostate cancer because it can be higher in men who have prostate cancer. However, PSA levels can also be elevated due to other conditions that affect the prostate. The PSA levels of the study participants ranged from normal to higher levels, that could indicate a slightly higher risk of cancer, Moreira said.
Previous studies looking at the link between inflammation and prostate cancer had yielded mixed results. "There are epidemiological studies that linked some types of inflammation with having higher risk of prostate cancer. But there are other studies that looked at the pathology of prostate, and they actually saw a lower risk of prostate cancer in people with inflammation," Moreira said.
It is possible that previous studies that found a risk-boosting role for inflammation suffered from "detection bias," Moreira said, meaning that they looked at men who had symptoms of inflammation, because they were more likely to go to a physician. These men would have been more likely to undergo a cancer screening, and have their cancer detected, compared with men who didn't have inflammation, Moreira said.
It is unclear how inflammation might be related to a lower risk of prostate cancer, but it is possible that inflammation acts as an immune response when the body recognizes malignant cells as foreign agents, and eliminates them before they can become an established tumor, the researchers said.
Email Bahar Gholipour. Follow us @livescience, Facebook & Google+. Original article on Live Science.
Stay up to date on the latest science news by signing up for our Essentials newsletter.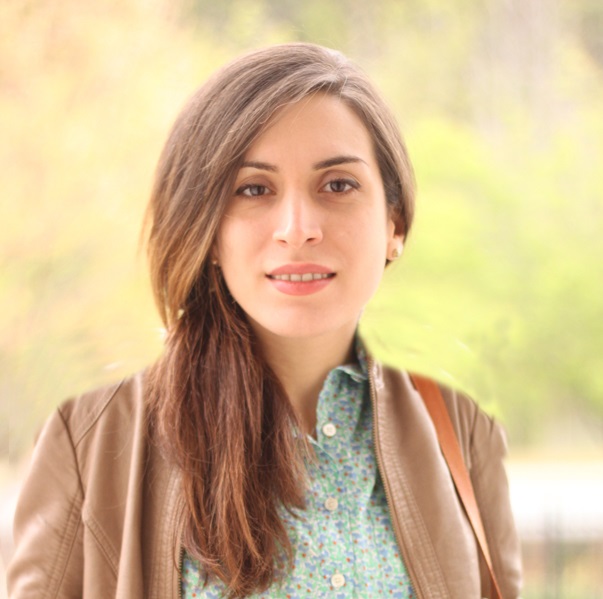 Bahar Gholipour is a staff reporter for Live Science covering neuroscience, odd medical cases and all things health. She holds a Master of Science degree in neuroscience from the École Normale Supérieure (ENS) in Paris, and has done graduate-level work in science journalism at the State University of New York at Stony Brook. She has worked as a research assistant at the Laboratoire de Neurosciences Cognitives at ENS.