Climate Model of the Month: New Wall Calendar Humanizes Science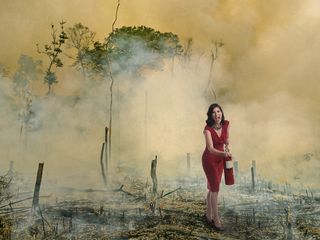 (Image credit: Charlie Naebeck)
From behind the fancy glassware, horn-rimmed specs and white lab coats of stereotypical 20th-century science, 13 modern researchers have emerged, modeling more than just their data and reminding the public that scientists are people too, complete with a bit of style and plenty of humor.
The results: A 2014 Climate Model wall calendar, showcasing glammed-up climate scientists posing within their respective field sites. Researchers often turn to climate models, which comprise numerous equations that simulate Earth processes, to forecast how quickly the planet will warm and what factors might influence warming, among other predictions. [Photos: Sneak Peek at Climate Model Wall Calendar]
The idea started as a joke at Columbia University, thrown around as a pun of climate scientists modeling themselves, not their data, in an effort to engage the public with climate change in a fresh way by humanizing the people behind the research.
Science writers Francesco Fiondella of Columbia's International Research Institute for Climate and Society and Rebecca Fowler of the Lamont-Doherty Earth Observatory began throwing around the idea in early 2013 and, after weeks of ongoing chuckles, decided to look for funding and get serious about the project.
"There is so much out there in climate research, but we thought a new mechanism was needed for showing people what it all means," Fowler told LiveScience. "A little humor goes a long way."
The team launched a crowdsourced Kickstarter campaign, and received a series of grants throughout the year to help fund the project, including support from the Robert Rauschenberg Foundation, aimed at furthering the artist's philanthropic and educational initiatives,and the New York City chapter of the Awesome Foundation, "devoted to forwarding the interest of awesomeness in the universe."
Fowler and Fiondella hand-picked a group of 13 Columbia climate scientists who represented a balance of males and females and a range of climate-research fields, from hyrdology to physics to marine science. Finally, in August, they gathered the group together for a 12-hour-long photo shoot, complete with professional photographers, hair and makeup artists, and formal attire.
The researchers may have been out of their element, but everybody went along with the project, Fowler said. Though she and Fiondella had considered having the researchers wear their field gear to the photo shoot, they ultimately decided to milk the "modeling" pun for all it was worth.
"We really wanted to push the climate models pun and have them modeling," Fowler said. "We just felt like that would be a more effective means of communication, and they were all happy to do it."
The team worked with graphic designers to superimpose the human models onto photographs of their research environments, and worked with the scientists to write blurbs about their work that appear in their respective months on the calendar.
Anthony Leiserowitz, director of the Yale Project on Climate Change, thinks the calendar is a "breath of fresh air" and that ongoing efforts to engage the public in climate change science would benefit from similar lightheartedness.
"It's demonstrating something funny, which is all too rare in this topic," Leiserowitz told LiveScience. "On a deeper level, it is helping people understand that climate scientists are real people."
While many see the project as a positive step forward, a respected climate scientist who wished to remain anonymous said that the calendar should have included scientists from universities other than just Columbia to represent research from across the country.
The team has sold 400 calendars through their Kickstarter campaign, and is in the process of setting up an online shop to sell more through their website.
Each calendar goes for $20, and the initial profits will pay for production costs. Any remaining profits thereafter will help fund future education and outreach projects, Fowler said.
The team also plans to make free copies available to educators, in an effort to reach students and help unravel the long-standing and false stereotypes of scientists as white males in lab coats with pocket protectors and tape on their glasses, Fowler said.
Given the initial success of the project, the team is now brainstorming ideas for a 2015 rendition, but has not yet decided whether it will be another calendar or a different outreach tool.
Follow Laura Poppick on Twitter. Follow LiveScience on Twitter, Facebook and Google+. Original article on LiveScience.
Stay up to date on the latest science news by signing up for our Essentials newsletter.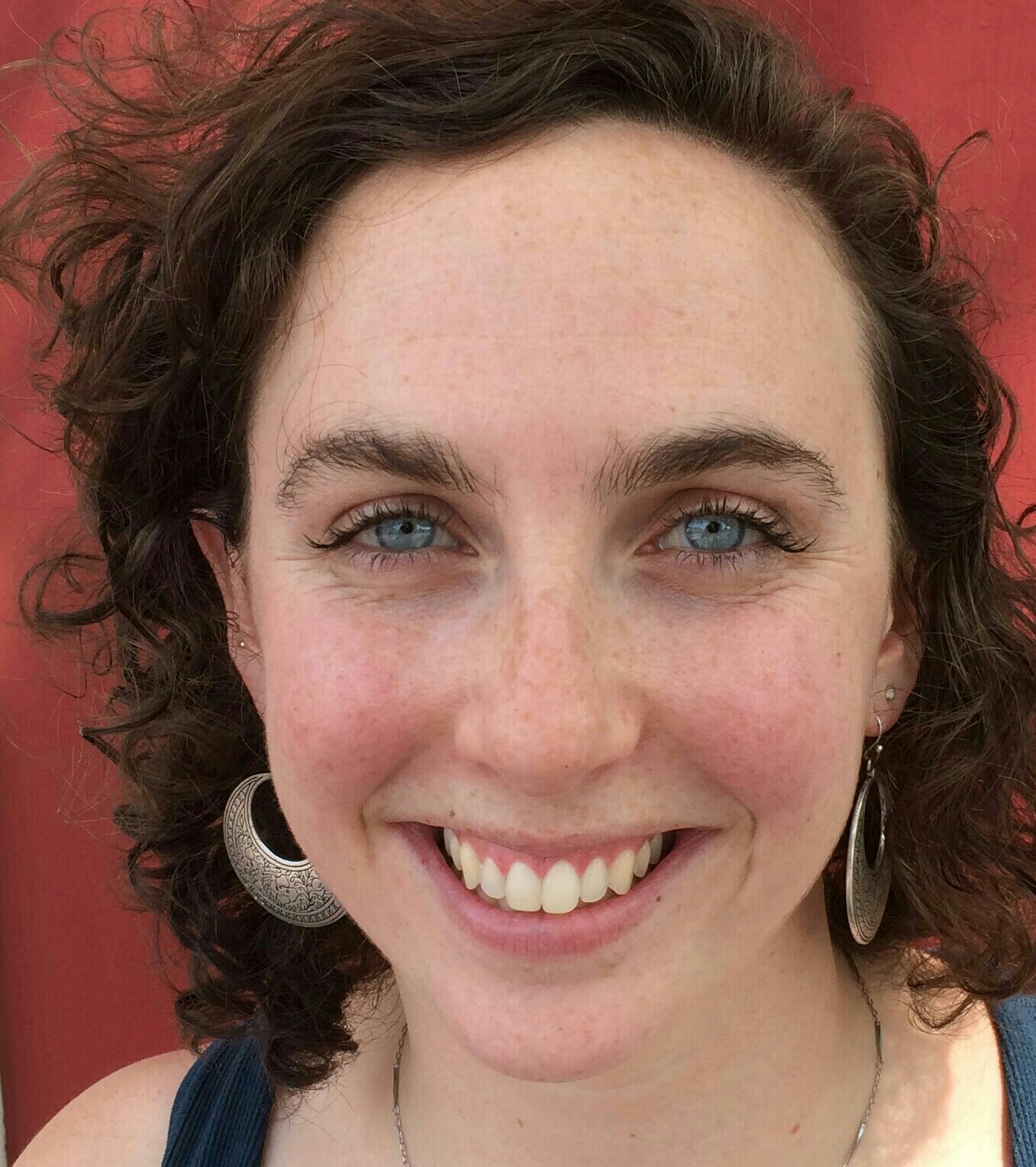 Laura Poppick is a contributing writer for Live Science, with a focus on earth and environmental news. Laura has a graduate certificate in science communication from the University of California, Santa Cruz, and a Bachelor of Science degree in geology from Bates College in Lewiston, Maine. Laura has a good eye for finding fossils in unlikely places, will pull over to examine sedimentary layers in highway roadcuts, and has gone swimming in the Arctic Ocean.