Ancient Carving of Roman God Found in Garbage Pit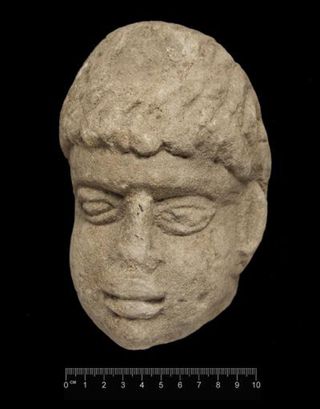 (Image credit: Durham University)
An 1,800-year-old stone carving of what may be the head of a Roman god was recently found in an ancient garbage dump, British archaeologists announced today (July 3).
An undergraduate student at Durham University discovered the largely intact head during an archaeological dig at the Binchester Roman Fort, a major Roman Empire fort built around A.D. 100 in northeastern England's County Durham.
Archaeologists involved in the dig believe that somebody probably tossed the 8-inch-long (20 centimeters) statue in the garbage when the building was abandoned in the fourth century, during the fall of the Roman Empire. [See Photos of the Stone Head & Dig Site]
The team is still not certain who the carved head is meant to represent, though they have noted its resemblance to a similar stone head discovered in 1862 inscribed with the name "Antenociticus" — a Celtic deity associated with military prayers in that particular region.
A shrine sits nearby the garbage dump, further suggesting the stone head was involved in prayer and represents a deity.
"It is probably the head of a Roman god — we can't be sure of his name, but it does have similarities to head of Antenociticus," David Petts, a Durham University archaeologist who was involved in the dig, said in a statement. "We may never know the true identity of this new head, but we are continuing to explore the building from which it came to help us improve our understanding of late Roman life at Binchester and [the] Roman Empire's northern frontier in Northern England."
The team is particularly interested in the unique local aesthetic of the head, which combines classical Roman art and regional Romano-British art. Some of the facial features also appear to be African, though this remains speculative.
"This is something we need to consider deeply," Petts said in a statement. "If it is an image of an African, it could be extremely important, although this identification is not certain."
The dig was conducted in collaboration with Stanford University in an effort to unearth evidence from the era leading up to the fall of the Roman Empire. The team has yet to publish a report on their recent findings in a peer-reviewed scientific journal.
Follow Laura Poppick on Twitter. Follow us @livescience, Facebook & Google+. Original article on LiveScience.com.
Stay up to date on the latest science news by signing up for our Essentials newsletter.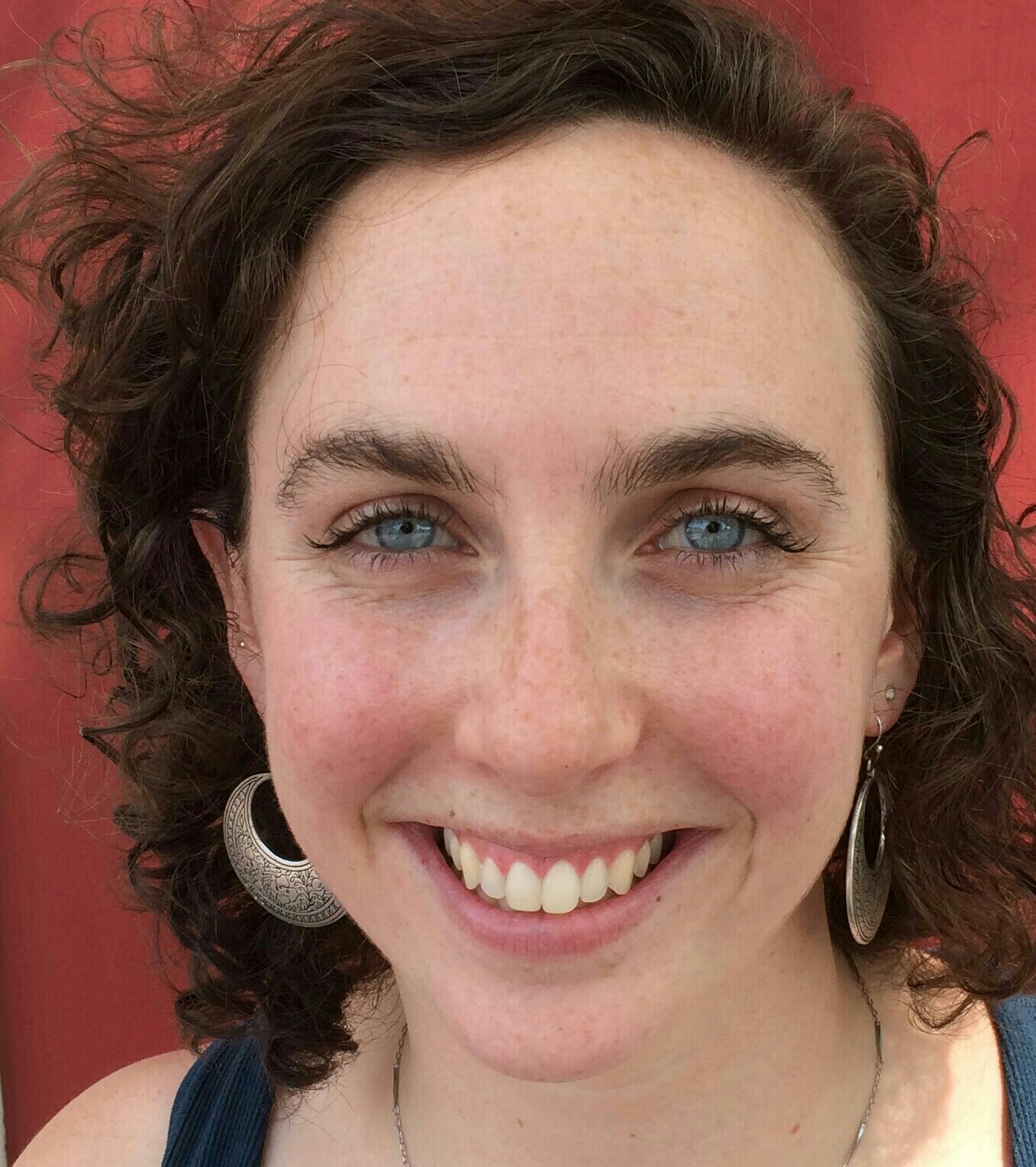 Laura Poppick is a contributing writer for Live Science, with a focus on earth and environmental news. Laura has a graduate certificate in science communication from the University of California, Santa Cruz, and a Bachelor of Science degree in geology from Bates College in Lewiston, Maine. Laura has a good eye for finding fossils in unlikely places, will pull over to examine sedimentary layers in highway roadcuts, and has gone swimming in the Arctic Ocean.